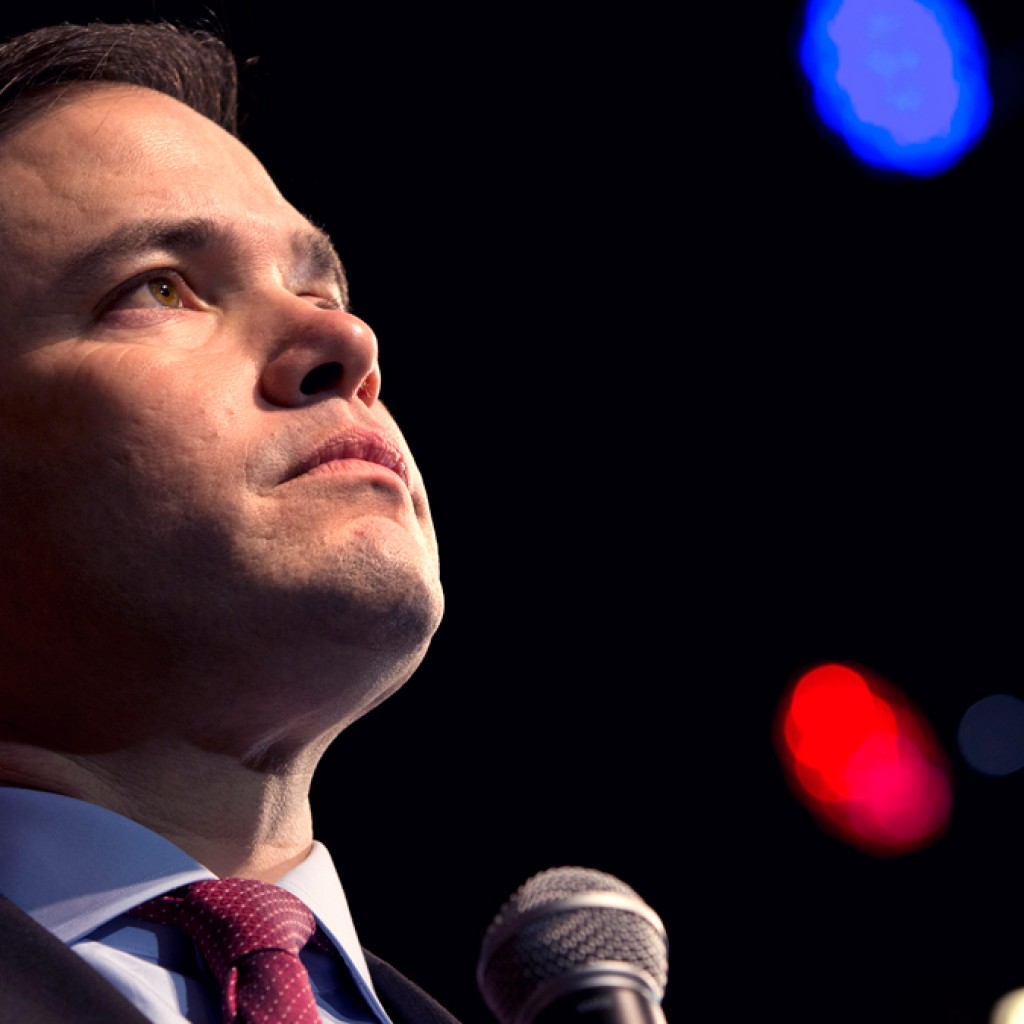 Voters may not have been on Marco Rubio's side earlier this year, but history is on his side in his re-election campaign according to a new report from Smart Politics.
Since 1972, seven senators have run for president, failed, and sought re-election to the U.S. Senate in the same election cycle. The report shows not only all seven were victorious, but they all scored double-digit victories.
Those senators include Texas Democrat Lloyd Bentsen (1976), West Virginia Democrat Robert Byrd (1976), Washington Democrat Scoop Jackson (1976), Kansas Republican Bob Dole (1980), Texas Republican Phil Gramm (1996), Utah Republican Orrin Hatch (2000), and Delaware Democrat Joe Biden (2008).
Additionally, the three senators who opted out of running for re-election — Oklahoma Democrat Fred Harris in 1972, Florida Democrat Bob Graham in 2004, and North Carolina Democrat John Edwards in 2004 — all saw their seats flip parties.
Senators deciding to run during the same cycle their term expires is rare compared to running two or four years out, the report notes. Since 1972, 12 senators have run during the last year of their term, while 23 campaigns launched two years out and 15 started four years out.
Though Rubio has a good shot a keeping that undefeated streak alive, scoring a double-digit win on Election Day may be a tall order.