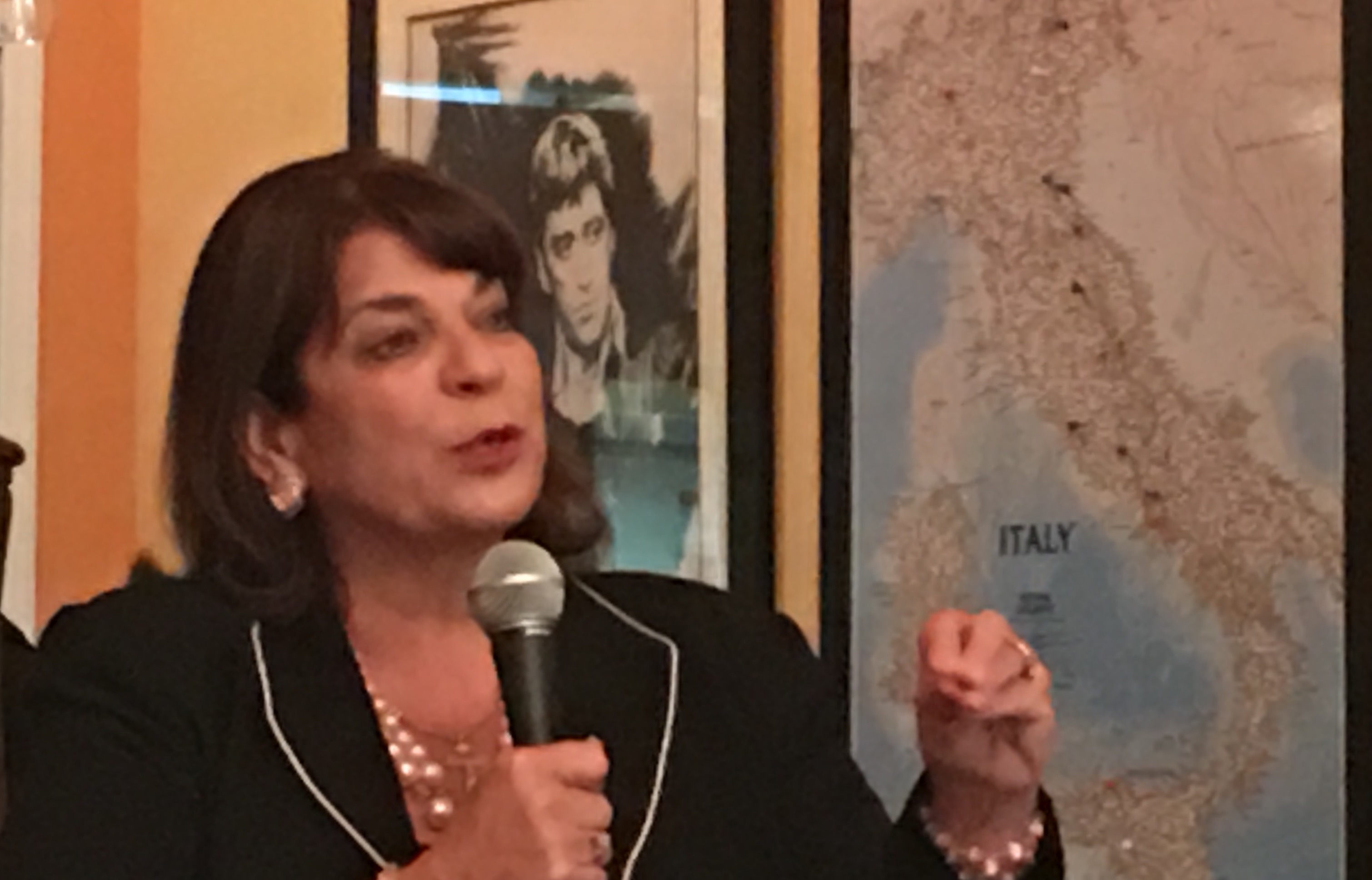 A new survey in the 4th Circuit State Attorney race reveals incumbent Angela Corey is in deep trouble and Melissa Nelson is poised to capitalize.
The survey from St. Pete Polls, conducted on Saturday and Sunday by the data shop which got the Jacksonville mayor's race right last year, sampled 590 likely Republican voters who had voted in either the 2014 or 2016 primaries.
It reveals that Corey's support has eroded among the voting pool at large, and that Nelson is the beneficiary. Here's the breakdown:
Melissa Nelson:  38 percent
Angela Corey:  29 percent
Wes White:  16 percent
Corey also suffered when it came to Republican voters wanting to see her re-elected.
By a substantial margin, 4th Circuit Republicans demand a change in the State Attorney's office. A total of 61 percent believe it's "time for someone new in the State Attorney's Office."
A mere 29 percent believe Corey, who has been dogged by troubling headlines in myriad high-profile cases over the last eight years, should be re-elected.
Nelson's lead over Corey spans demographic criteria.
With men, Nelson holds a commanding lead over Corey of 40 percent to 26 percent; with women, the spread is smaller, at 37 percent to 32 percent, but still outside the 4 percent margin of error.
In three of four age groups, Nelson leads the incumbent. The sole exception: the two candidates are tied at 31 percent support among poll respondents aged 35 to 49. Among voters 18 to 29, Nelson is trouncing Corey, with a 37 percent to 19 percent advantage.
****
Contacted for comment, Brian Hughes of the Nelson campaign cautioned against reading too much into the results.
"Polls come and go," Hughes said, calling them "snapshots of time."
That said, the results validate the Nelson campaign approach of "running a good race and staying consistent," delivering a "positive message that is connecting with people in the 4th Judicial Circuit."
As well, Hughes notes that in an era when people are "sick and tired of politicians," an "eight-year incumbent is not connecting with voters."
Hughes also believes White and Corey are being undone by the negative tone of their messaging.
"They clearly are prepared to tear each other apart," Hughes noted, with his candidate above the fray of personal invective.
When we asked White about the numbers, he said it was "still early" regarding his third-place showing in the poll, but, regarding the fact that 28 percent of Republicans want to see the incumbent re-elected, White said "that's not a surprise."
****
Political observers will have some thoughts about this poll, and the contours of the race, in which the primary was closed by the entrance of a Corey supporter as a write-in candidate.
Even as a legal challenge to the closing of the primary winds its way through the 1st District Court of Appeals, some questions to consider include:
— The poll completely undermines the entire Angela Corey narrative of this race and her claims of strength with Republicans. Given that Corey has messaged heavily about the legality of closing the primary to Republicans, what does it say that those Republicans are rejecting her to this degree?
— The re-elect number (a paltry 29 percent in this case) is big trouble, as it comprises the fundamental question as a referendum on an officeholder. With universal name ID, what does it say that those voters overwhelmingly want to see her removed from office?
— Corey touts her endorsements from incumbents and the police and fire unions. Why aren't those endorsements helping? And is endorsing Corey hurting the brands of those who have endorsed her already?
— In just a matter of weeks, Nelson has transformed from a little-known outsider to seizing control of the race. What does that ability to move so quickly in public perception say about the incumbent?
Some points worth noting:
— Nelson's team is the same one that used data and message discipline to transform last year's mayoral race. In that race, they took an incumbent with universal name identification and strong, if soft, favorables, and reinvented him into a figure of rank incompetence. Is the task even easier with an incumbent as unpopular and controversy-riddled as Corey?
— Wes White continues to exploit free media, but with virtually no money it is certain that press conferences alone will not win a race of this size. And they won't match the media Nelson has earned, and will earn now that she is the frontrunner in polls and fundraising.
— The poll shows Nelson and her team have blown this race wide open. Her strength in fundraising has already been seen and is rumored to be unabated. We will know within days as the next reporting period looms. Can Nelson score another six-figure month? If so, this race may be over, as donors reserve their money in favor of more winnable races.