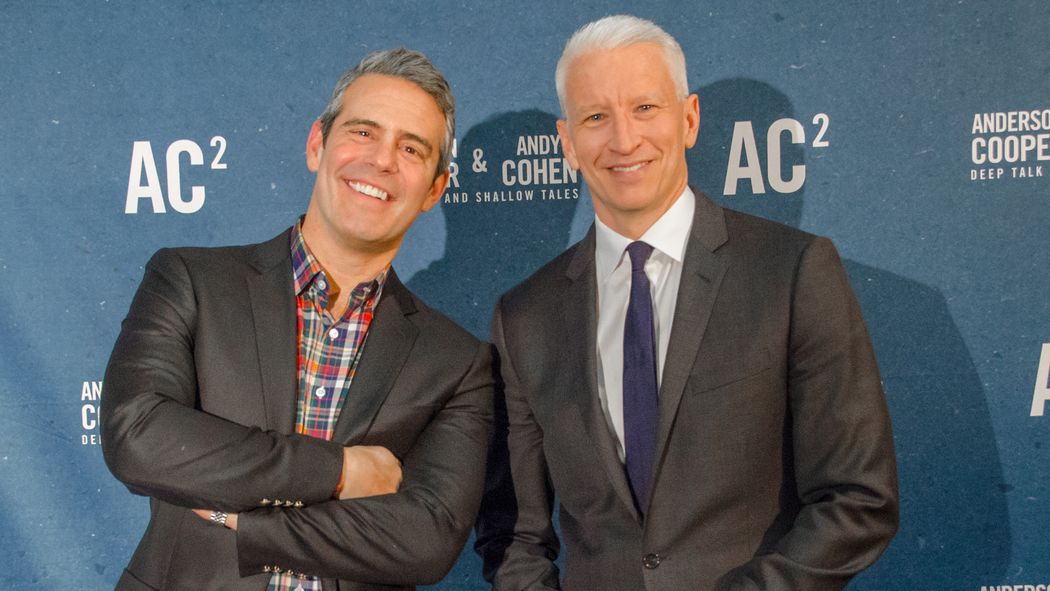 Anderson Cooper said he had every right to ask Attorney General Pam Bondi about her stance on gay marriage during an Orlando interview earlier this month.
"I wasn't asking her about things she had done a year before out of the blue," said Cooper of his now infamous interview with Bondi in the days following the mass shooting at an Orlando nightclub. "It was something she said Sunday and something she said that day on another network. I thought I was in my rights to do that, and clearly she wasn't happy with how it all ended up."
Earlier this month, Cooper called out Bondi for her office's decision to defend the state's ban on same sex marriage. In the wake of the shooting, which happened at a gay nightclub, Bondi said anyone who does harm to the LGBTQ community will be "gone after" to the fullest extent of the law.
But Cooper — who was in Orlando with his friend and Bravo host Andy Cohen on Thursday for a benefit to support victims of the shooting — said he had heard from many people in the gay community that they resented her decision to defend the ban.
Cooper, who publicly came out as gay in 2012, said people he was talking to were pointing out Bondi's statements following the shooting were "antithetical to things that she said previously."
"I think anyone who has run for office, is holding office deserves respect. They're dedicating their time and their service and all of that," he told Cohen. "But I also think its my job to confront people with their statements that they made that day and the day before and how that jives with things they've said in the past."
Cooper and Cohen brought their popular AC2 show to Orlando Thursday to benefit the OneOrlando Fund. According to the Dr. Phillips Center, 100 percent of the proceeds went to the fund.