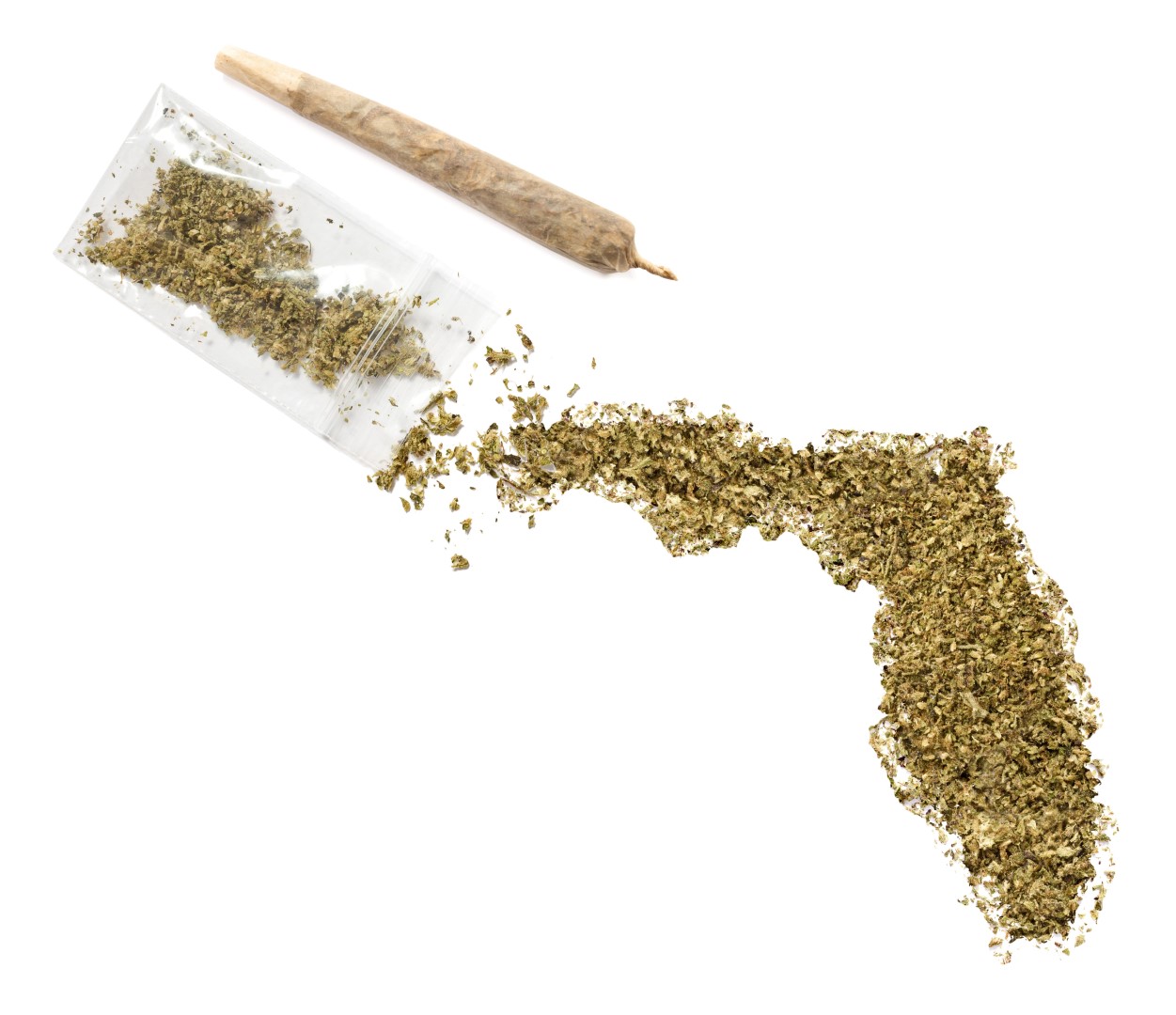 As the 2016 election season swings into fifth gear with politicians and committees filling treasuries with contributions, this was the total collected in June by the leading special interest group opposed to legalizing medical marijuana in Florida:
$00.00.
After tallying more than half-million dollars in May, all but $1,000 from a single donor, Mel Sembler, the billionaire behind the Vote No on 2 push to keep medical marijuana from being available to eligible patients, the Drug Free Florida Committee didn't register a single cent in June, according to its campaign contribution filing with the Florida Division of Elections in Tallahassee.
Officials with the campaign could not be reached for comment, but a political observer said there could be several reasons why the cash didn't flow in.
"You could look at it several ways," said Susan MacManus, a political science professor at the University of South Florida. "One is that there is such a focus on the presidential race that it is hard to get people to pitch in money" for an issue race.
McManus said candidates and causes both have to raise funds to promote their own agendas and defeat the opposition.
"An amendment campaign is almost like a candidate's race," she said, and if voters don't know much about an amendment issue, they will either vote haphazardly or not vote at all.
MacManus added surveys have shown that most voters don't know enough about amendments to cast well-thought-through votes.
"How do you inform people?" she said. "Through advertising, mostly television and radio advertising."
And how to you get that publicity?
"That takes money," she responded. "It takes as much money as a candidate's race."
And the next few months typically represent a lull in fundraising, she said.
"The other problem right now is that summertime is tune-out-politics time for most Floridians," she said. "And when it does get into the fall, there will be nonstop advertising for the presidential and the Senate race."
May's $500,000 windfall for Vote No on 2 came after 14 months in which no donations were reported, though since 2014, the group has reported more than $6 million in contributions.
On the other side of the aisle, the People United for Medical Marijuana raked in more than $51,000 in June, following a tally of nearly $110,000 in May.
The group has collected over $10 million in donations since the push began more than a decade ago to make medical marijuana available to patients in Florida. So far this year, the group has received nearly $500,000 in contributions, records show.
"It's not surprising Mel Sembler's crusade to deny sick people access to medical marijuana is having a tough time finding support," said Ben Pollara, spokesman for United for Care, which is behind the Vote Yes on 2 campaign to expand the current law in Florida which allows limited medicinal marijuana treatment for some patients.
Asked if he believed the lack of contributions was an indication the Vote No on 2 backers were conceding the battle, Pollara said, "No idea. I kind of doubt it."
People United for Medical Marijuana has its own wealthy benefactor, Orlando attorney John Morgan, who himself has donated $2.7 million to the Vote Yes on 2 campaign. Amendment 2 is on November's general election ballot and would expand the patient base as well as allow growers and processors to produce a stronger grade of product.
Two years ago, a referendum on the amendment failed, even though 57 percent of voters approved the measure. It takes 60 percent to adopt a constitutional amendment in Florida.