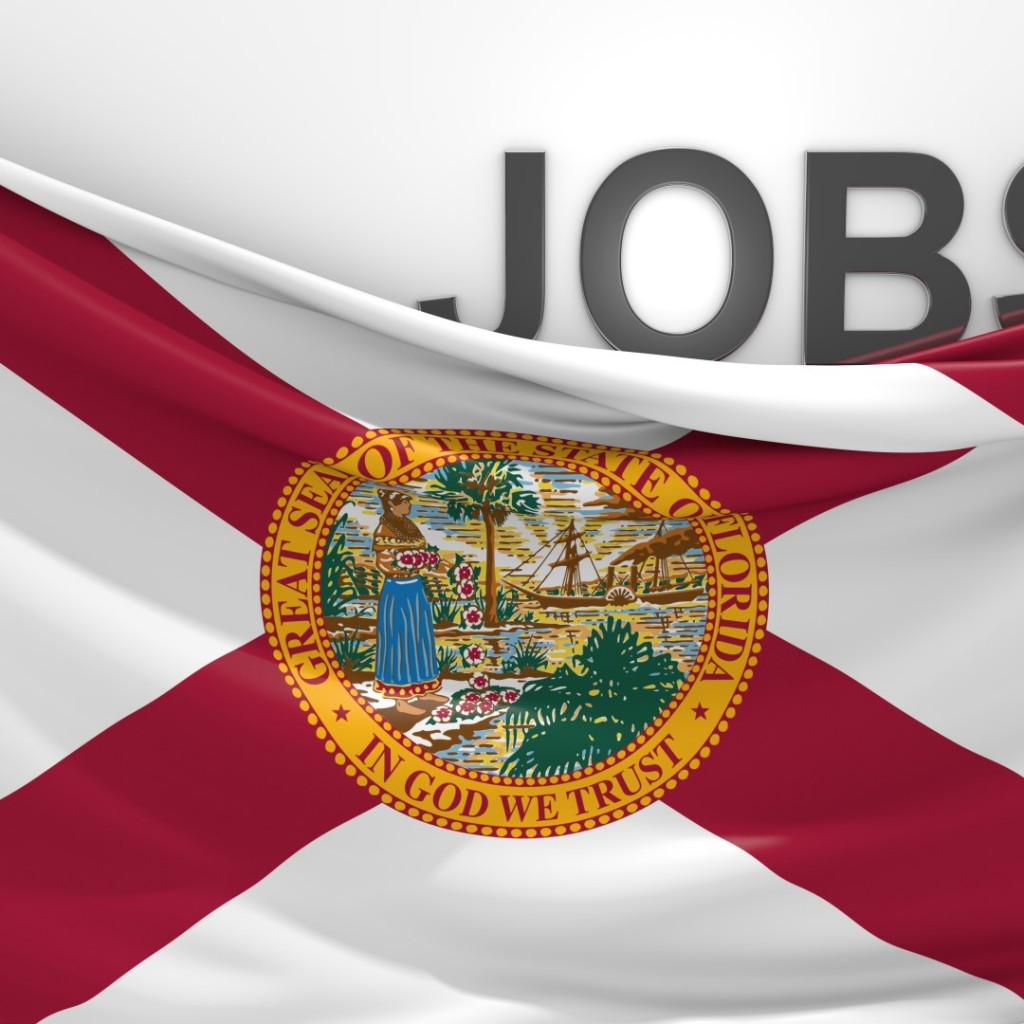 Florida's big cities have the lowest paying urban jobs in America, according to a recently released federal survey.
The latest U.S. Bureau of Labor Statistics Occupational Employment data, for the year 2015, show the Orlando-Kissimmee-Sanford metropolitan area had the lowest median pay among the country's 50 largest employment centers, according to an analysis by FloridaPolitics.com. Miami's pay rates take the second-lowest spot.
Orlando has had the lowest median pay for several years running, and San Antonio, Texas, had been second-lowest for several years.
Fort Lauderdale, Tampa-St. Petersburg and Jacksonville also were among the lowest seven in the country in 2015 when it comes to median pay for all surveyed jobs, according to the BLS numbers released this spring. Just San Antonio [third] and Las Vegas [fifth] join the Sunshine State cities in the bottom tier.
The data is based on the BLS's annual survey of rates of pay for hundreds of specific professional occupations, ranging from accountants to zoologists, inside 420 employment markets nationwide. The survey, conducted in May 2015, also estimates the numbers of each of those jobs in the market. Each market's total annual median pay is drawn from those survey estimates. The BLS releases the results about a year after the survey is taken.
The pay survey is different from an assessment of workers' median incomes, because the survey does not account for the prospect that many people hold two or more jobs, nor that they may have other sources of income. This is a survey of how wages and salaries compare, per occupation, per city.
According to the BLS, the average median pay, annualized [meaning workers are assumed to be working full time, all year, at the rates of pay reported to the feds] for all occupations was $30,520 a year in Orlando in 2015. It was $31,990 in Miami; $32,610 in San Antonio; $33,140 in Fort Lauderdale; $33,150 in Las Vegas; $33,240 in Tampa-St. Petersburg; and $33,420 in Jacksonville. Fort Worth-Arlington, Texas; Louisville/Jefferson County, Kentucky; and Riverside-San Bernardino, California, round out the bottom 10.
Those are pay rates from among the 50 American Metropolitan Statistical Areas, or divisions, with the largest employment bases. Each of them had at least 617,000 jobs in May 2015.
In some cases, such as in South Florida, the BLS divides big metropolitan areas into metropolitan divisions. So the Miami-Fort Lauderdale-West Palm Beach Metropolitan Statistical Area [which is commonly a base for economic data] is divided into three distinct divisions, for Miami-Miami Beach-Kendall, Fort Lauderdale-Pompano Beach-Deerfield Beach, and West Palm Beach-Boca Raton-Delray Beach.
The West Palm Beach division is not among the 50 largest employment areas in the country. But if it were, its annual median pay of $33,790 would rank eighth, lining up just behind Jacksonville and just ahead of Fort Worth.
The metropolitan areas with the highest pay are all in the nation's Northeast [the Boston-Washington D.C. corridor] and in the Northwest. San Jose-Sunnyvale-Santa Clara, California Metropolitan Division, home of Silicon Valley, has the highest annual median pay, at $58,900.
As expected, Florida's economic reliance on service jobs, typically those tied to tourism, means the economy is reliant on low-wage jobs. And in many cases, those jobs pay less in Florida cities than elsewhere in the United States.
In Orlando, for example, the three occupations with the most jobs are "retail salespersons," "food preparation workers" [which includes fast food], and "waiters and waitresses." Those three combine to provide more than 120,000 jobs, representing more than 10 percent of Orlando's jobs, according to the BLS survey. None of those occupations, in Orlando, has a median annualized pay of more than $20,430.
By contrast, the occupations with the most jobs in the San Jose market are "application software developers" and "systems software developers," which combine for 70,000 jobs there, with each occupation having a median annual pay of more than $140,000. The third-most-common occupation in San Jose is "retail salespersons," with a median pay of only $24,790, still about 20 percent more than what such jobs pay in Orlando.
Higher wages are almost exclusively found in the bigger metropolitan areas. And for the most part, smaller metropolitan areas are dominated by relatively lower-paying occupations, and by lower pay across the board.
Consequently, even though the West Palm Beach Metropolitan Division compares relatively poorly to the nation's 50 largest metro areas, it's the highest-paying among the 24 metro areas the BLS identifies in Florida, followed by Jacksonville, Tampa-St. Petersburg, Fort Lauderdale and Tallahassee.
The Orlando-Kissimmee-Sanford market, however, doesn't even fare well among Florida's 24 markets, ranking 14th in the Sunshine State in annual median pay. Sebring, with 24,970 jobs, has the lowest annual median pay, at $26,130.
As a state, Florida does slightly better. The statewide median pay, based on a compilation of occupations, is $32,810. That's seventh-lowest nationally, better than several mostly rural states. Mississippi was lowest at $29,000, followed by Arkansas, West Virginia, South Dakota, South Carolina, Alabama, and then Florida.