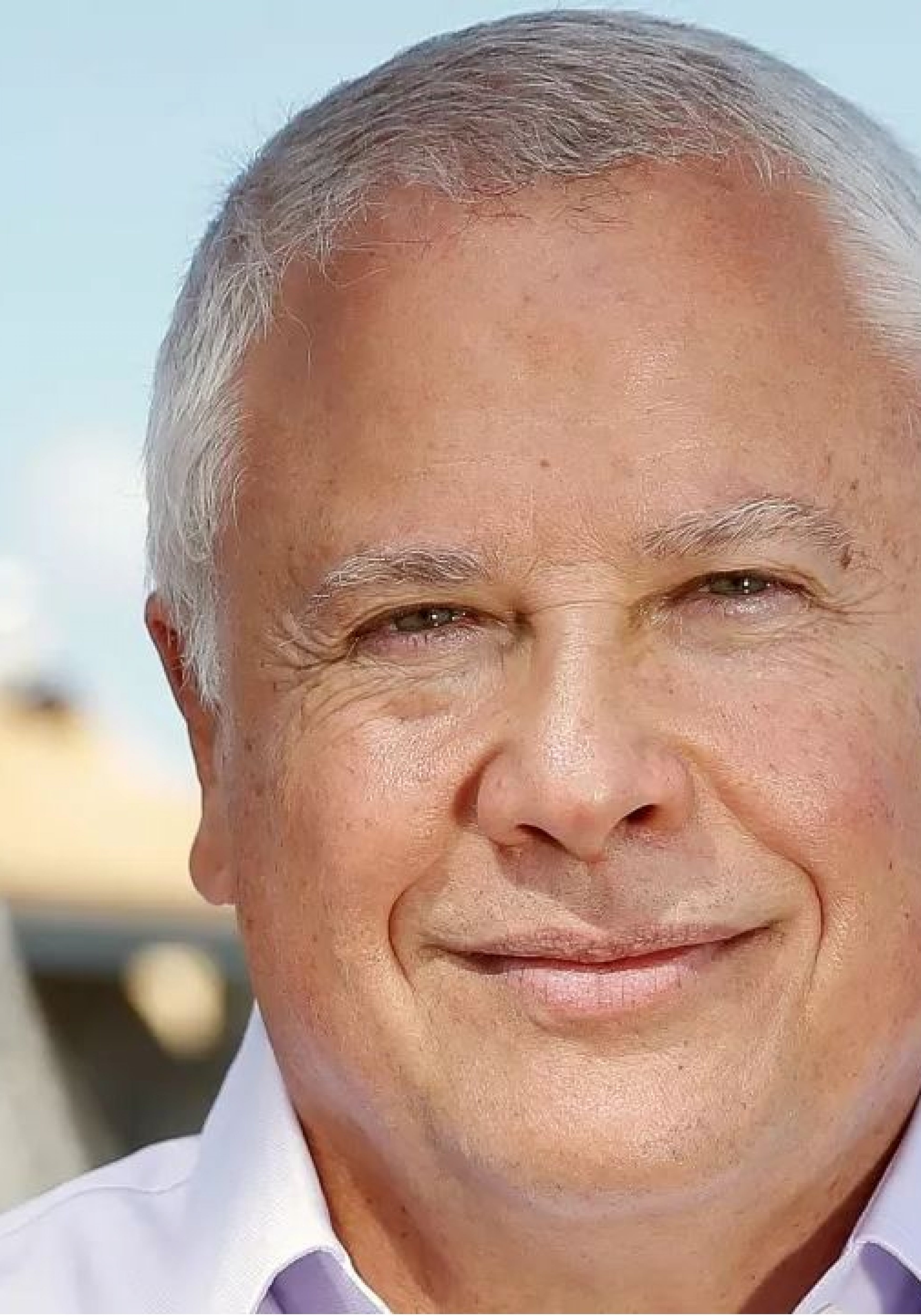 Carlos Beruff has a suggestion for how the United States could stop people from staying in the United States after their visas expire.
Get bail bondsmen involved.
During a town hall meeting in Fort Myers Friday, Beruff reaffirmed his support for building a wall along the nation's southern border, saying the border needed to be closed before immigration reform could be addressed.
"You cannot talk about immigration policies until you close the border," said the Manatee County Republican. "It's like talking about rearranging the deck chairs on the Titanic with a hole in the side of the ship. It just makes no sense."
But Beruff indicated a wall isn't the only solution. Beruff told the crowd of about 20 people that about 40 percent of people who are in the country illegally first came to the United States legally, and then stayed after their visa expired. There's an easy way to fix this, said Beruff.
"The simple way to solve the problem is you charge a little bit of a fee to everyone who comes into this country," he said. "The guy who overstays his visa goes on a list immediately, and then you pay a bail bondsman to go get the guy."
Beruff said bail bondsmen have been around for more than a century, and said their tactics work.
"Get the government out, and get the bail bondsman," said Beruff. "Motivate him for 5,000 bucks to go find the guy, put him on the plane and get him out of here."
Earlier this year, the Department of Homeland Security produced a partial estimate of people who overstay their permits to be in the United States. The report found that out of the 45 million arrivals by air and sea whose tourist or business visas expired in fiscal 2015, about 416,500 people were believed to still be in the country this year.
The report, according to the Pew Research Center, was limited in scope and included "no reliable trend data that could shed light on whether overstays are growing or declining."
According to the Pew Research Center, Mexicans made up 49 percent of unauthorized immigrants in 2014. However, as the Department of Homeland Security report noted, over 95 percent of travelers from Mexico and Canada enter by land.
The topic of immigration came up during an hour-long town hall meeting in Fort Myers. In addition to immigration, Beruff fielded questions from supporters about healthcare, tax reform and Common Core.
Beruff also showed his support for Donald Trump, the presumptive Republican nominee. Beruff said while he doesn't always agree with the way Trump says things, he would be a "lieutenant to Mr. Trump to pass his agenda" if elected to the U.S. Senate.
"I really think he is a good person," said Beruff.
Beruff will face Sen. Marco Rubio in Republican U.S. Senate primary. Rubio announced last month he was running for re-election, and immediately shot to the top of the polls. A recent Associated Industries of Florida poll showed Rubio led Beruff 71 percent to 7 percent among likely Republican voters.
But Beruff said he's hopeful his decades of business experience will sway voters in his direction, and has spent the past few months traveling the state meeting with voters.
"If I could talk to every voter in the state, I could win this election by 80 percent, " he told the crowd.
The primary is Aug. 30.