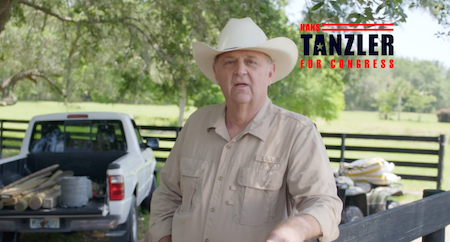 Hans Tanzler, a Republican running to succeed Ander Crenshaw in Florida's 4th Congressional District, plans to open his Duval County headquarters Saturday.
The office is at 10027 San Jose Blvd. in Jacksonville, in the same shopping center as Five Guys Burgers.
"Voters will have the opportunity to meet Tanzler, pick up campaign signs, and participate in door-to-door voter contact," promises the press release, which notes all of this is "free and open to the public."
"We have already met so many voters across the district who are excited about our conservative message, and this office gives us one more way to connect with them," said Tanzler. "Our platform of rebuilding our military, protecting our Second Amendment Rights, and repealing Obamacare reflects District 4 values very well, and I look forward to seeing everyone on Saturday the 16th."
Tanzler is in second place in a recent poll from the University of North Florida, which has him 14 points behind John Rutherford, but ahead of the rest of the field.