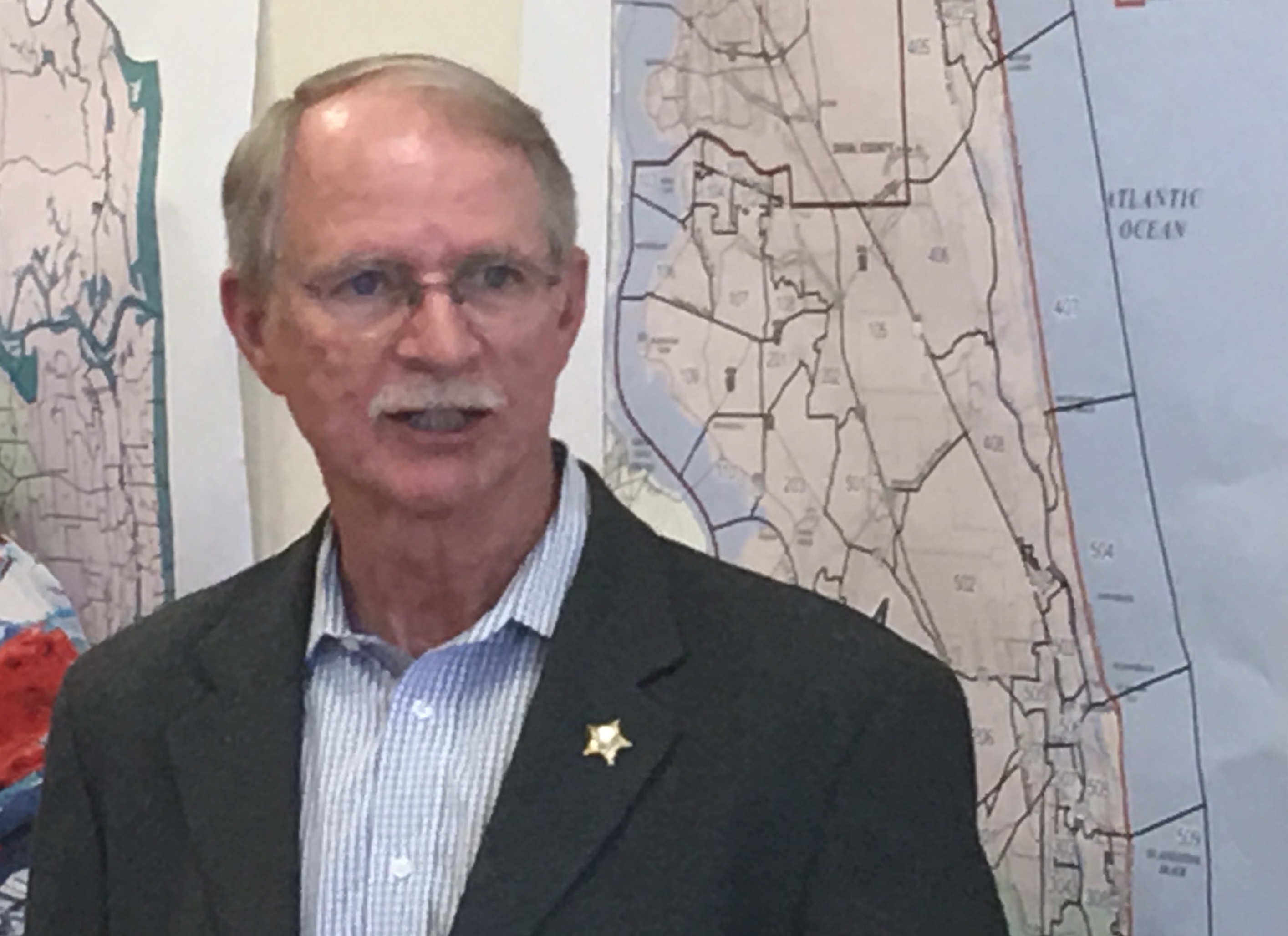 The 2016 campaign season has seen domestic terrorism as a backdrop. From the massacre last month at the Pulse nightclub to the gunning down of five Dallas police officers just days ago, it is clear terrorism is becoming an all-too-frequent reality on American streets.
With that reality in mind comes a new radio ad ("Top Priority") from former Jacksonville Sheriff John Rutherford, a candidate for Florida's 4th Congressional District. Rutherford, in an ad that begins airing in the Jacksonville media market Tuesday, speaks about his own experience fighting the terrorists here at home — and winning.
The ad begins with a female voiceover: "Conservative John Rutherford has spent his entire life keeping us safe. For more than four decades, John Rutherford put on his uniform to protect and serve us."
"As politicians in Washington fail us, John Rutherford is ready to lead," the voiceover continues.
Then, Rutherford speaks.
"Washington has failed to protect our borders and failed to get serious about the threat of radical Islamic terrorism. As sheriff, I took a stand. We didn't wait on Washington to solve our problems. I trained my officers to enforce federal immigration laws, leading to thousands of dangerous criminals being deported from Northeast Florida," Rutherford said.
"Terrorists now threaten us here at home. I've worked with the FBI's Joint Terrorism Task Force and gone after jihadists who would do us harm. In Congress, I'll work to increase our intelligence capacity and ensure proper cooperation between local, state, and federal law enforcement agencies," Rutherford continued.
There are strategic benefits to messaging about tangible work done in the anti-terror realm, especially in the Republican primary in a district that is very much focused on law and order issues and is very concerned about the asymmetrical threats of this new age of warfare.
And, as well, there is also a reminder for those looking at this race and thinking there is a substitute for real world experience.
There are a number of candidates in the CD 4 race who seem more comfortable with serving up red meat than itemizing their accomplishments. Rutherford, as the rare big city sheriff who could find his way to Congress, can speak with practical authority about what it takes to deal, in terms of resources and approach, with threats ranging from jihadists to illegal immigrants.
For some candidates, these are hypotheticals. For Rutherford, these were recurrent questions of resource allocation.
In messaging around these issues, which illustrate the intersection of the local policy realm and national policy, Rutherford is sending a message to his opponents: the campaign is getting serious from here on in. America is in an uncertain place. And in these times, certainty, a steady hand, and practical policy knowledge are essentials not every candidate in the CD 4 race has.
Listen to the entire ad: