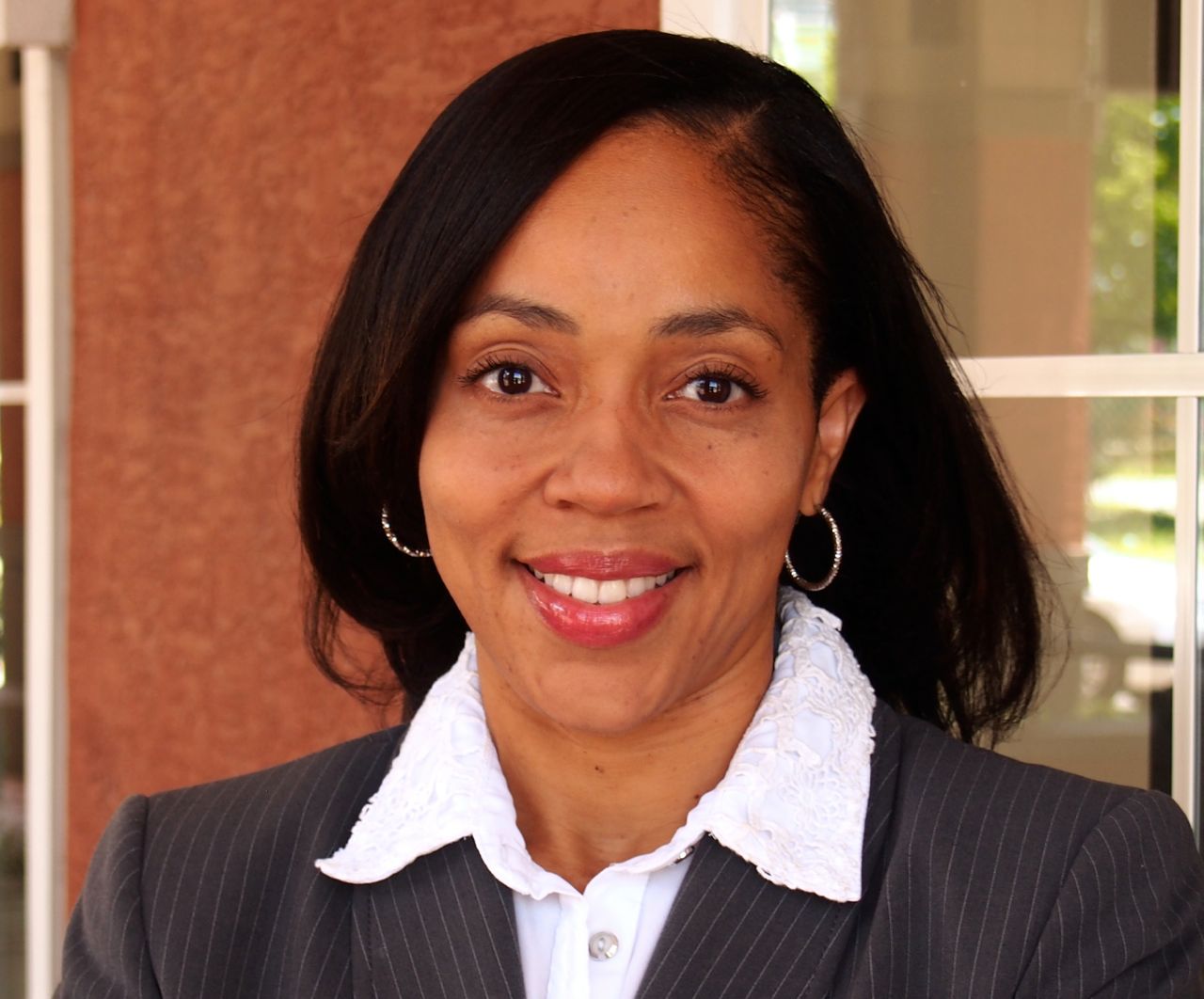 Have voters anywhere in Florida ever elected an African-American state attorney? Aramis Ayala suspects she has a chance to be first, which would be late-coming, trailblazing history in Florida if she were to upset incumbent Jeff Ashton for the 9th Judicial Circuit post serving Orange and Osceola Counties.
Ayala, 41, a former prosecutor in the 9th Judicial Circuit and also a former public defender, is taking on her former boss in what is officially a Democratic primary Aug. 30. But for all practical purposes, it will be the general election for the state attorney's office. There is a write-in candidate, Orlando attorney William Vose, who supports Ayala and opposes Ashton. His presence as a write-in makes the Aug. 30 vote a primary rather than a general election, but he would not be much of a factor against either in November, assuming he stays on the ballot.
Ayala insists she's not running to be the first black anything, but rather because she's no fan of Ashton's and thinks she can give the prosecutor's office a more victim-oriented culture.
"As a state attorney, I will be serving the entire circuit. We live in a very multi-cultural community," she said. "I want to be the best candidate."
But she's also aware history might be a prospect in this election, history she said that might be long overdue.
Might be.
FloridaPolitics.com contacted several historians, legal associations, universities and state agencies around Florida seeking to determine if voters anywhere in the Sunshine State had ever elected a black state attorney, and could find no one who seemed to know for sure — but also could find no one refuting the idea that it has never happened.
Buddy Jacobs has been general counsel for the Florida Prosecuting Attorneys Association [and its predecessor organization] since 1970, and was a prosecutor before then. He said there have have been no black state attorneys in his time, and he's not aware of any in modern times. With Florida's long Jim Crow era prior to Jacobs' knowledge, chances clearly are low that voters would have elected a black prosecutor, except perhaps in the post-Civil War period of Reconstruction. But 19th century records reporting the races of state attorneys are hard to come by.
The state has 20 judicial circuits and has had that many since at least the 1930s, with elections for each every four years.
Ayala was born in Saginaw, Mich., got her undergraduate degree from the University of Michigan and her law degree from the University of Detroit. Her legal education was interrupted by cancer. She developed a tumor on her neck that turned out to be a very aggressive lymphoma. She said she was advised she was near death. After surviving, she finished her legal education, passed the Florida Bar on the first try, and became a public defender in Polk County. She also put in two years in the state attorneys office in Polk County
Eventually she moved to Orange County as a public defender, went into private practice for a while, then became a prosecutor under Ashton.
Ayala is basing her campaign in part on her belief that the Office of the State Attorney needs to do more than prosecute criminals, it needs to step out into the community and be a voice, an advocate and a bridge to close any gaps between people and police.
"There is an outcry, especially right now more than ever, for people to be involved. They want to know. Police want to know they 're being cared for and protected. Certain communities want to know that their cries are heard," she said. "So I think it's important to bridge that gap. And the state attorney is the only governmental entity who needs both."
That means regularly going out to meet with community groups, businesses, and churches to talk about the system and justice, and inviting the community in to talk about such issues.
"So that the first time they're in the State Attorney's Office isn't when they've been a victim of crime," she said.
One of her first proposals is a reorganization that would carve off domestic violence as a separate division, saying such victims need more individualized and specialized attention from prosecutors if domestic violence prosecutions are to succeed.
It's part of her belief that the entire office needs to be refocused to be more victim-oriented.
Ashton's campaign is portraying her as not qualified, given that she only served two years in the Office of the State Attorney.
"Two years [in the 9th Judicial Circuit State Attorney's Office] isn't enough time to get to know an organization of this size and complexity or to understand the wide variety of complex issues the State Attorney has to face," said Ashton's campaign manager Eric Foglesong.
"What she fails to realize, because she never took the time to learn, is that the experience level of the assistant state attorneys currently handling domestic violence cases is much higher than it was under previous administrations," Foglesong said. "The voters already rejected the old ideas she is proposing in 2012 and she lacks any new ideas for reform."
Ashton likely has the upper hand in the election, in part through incumbency, and in part through worldwide celebrity, as the prosecutor in the made-for-TV Casey Anthony murder trial of 2011. Ayala's criticisms aside, he's also been credited by a few Democrats and Republicans for updating an office and culture that had been set in time by the long tenure of the state attorney Ashton beat in 2012, Lawson Lamar, who'd been in office for 24 years.
Yet Ashton also has what may be a deep political wound, brought about last year by reports and his admissions that he had enrolled in the Ashley Madison internet dating service for married men seeking to have affairs.
Ashton said he never followed up on the Ashley Madison enrollment by seeking any actual encounters, and deeply regretted ever having signed up, which he said he did out of curiosity.
Ayala alludes to the scandal by pushing integrity as one of her key campaign messages.
And Ashton is not raising tons of money this year, at least not yet. Through July 8, Ashton, of Winter Park, raised $73,000 for his re-election campaign, and spent about $38,000 so far.
Those are paltry numbers at this stage of a contested, metropolitan state attorney's campaign. By comparison, 4th Judicial Circuit State Attorney Angela Corey of Jacksonville has raised $327,000. In the 13th Judicial Circuit, State Attorney Mark Ober of Tampa has raised $260,000. In the 17th Judicial Circuit, Mike Satz of Fort Lauderdale has raised $162,000.
Ayala currently lives outside of the 9th Judicial Circuit, in Lake Mary, but pledges to move to Orlando later this month. She's also has not raised much money, bringing in about $38,000 and spending about $32,000 so far.