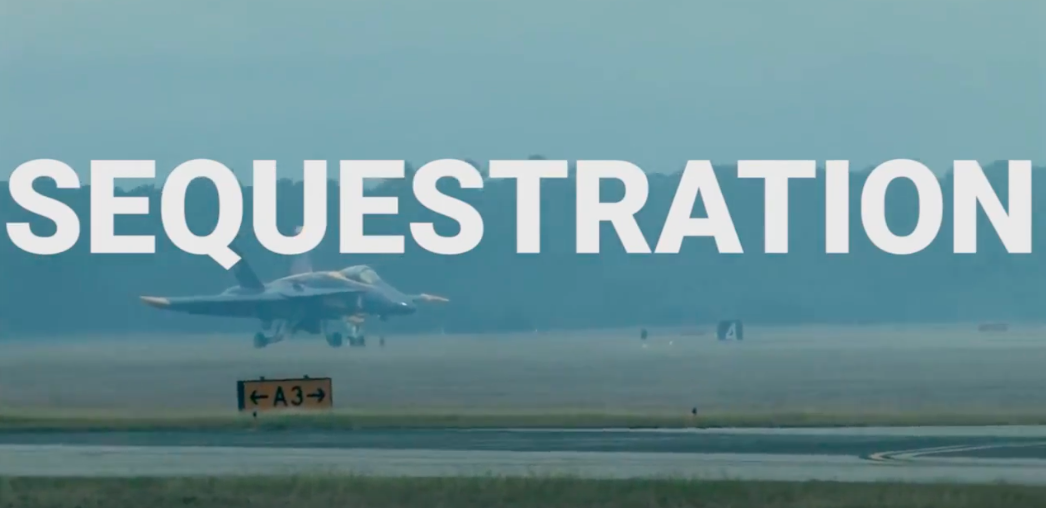 A new online video advertisement for congressional candidate Matt Gaetz depicts opponent Greg Evers as "clueless" on federal spending issues.
Both men are vying to win the race for Florida's conservative-leaning 1st Congressional District in the Panhandle, home to Hurlburt Field, Eglin AFB and the Pensacola Naval Air Station, home of the Blue Angels.
The Republican primary is Aug. 30. Gaetz, a Republican state Representative from Fort Walton Beach, and Evers, a GOP state Senator from Baker, are the leading contenders in a field of eight Republicans and one Democrat.
The ad, released to FloridaPolitics.com Wednesday, opens with scenes of military jets overlaid with text: "Sequestration damaged our military, grounded our Blue Angels."
The word "sequestration" is either spoken or shown four times in 48 seconds.
Sequestration, which first came to the fore in 2012-13, refers to "mandatory cuts to federal programs — the process of cordoning off money that may have been authorized by Congress but is now prohibited from being spent," as defined by POLITICO.
As part of the 2011 Budget Control Act, a post-Great Recession austerity plan, "literally, the money is being 'sequestered' – taken away from the federal agencies affected."
"And Greg Evers has no clue what sequestration means," the ad's titles continue on.
It cuts to a 2013 clip from a public affairs talk show, in which Evers is asked how sequestration "will affect Northwest Florida."
Evers answers, "I think one of the things that our constituents and the folks in the state of Florida is very concerned about is our 2nd Amendment rights," the right to "keep and bear arms."
"What?" the ad's titles say. "That has nothing to do with sequestration. Do your homework, Greg. There's too much at stake to be clueless."
Evers could not be reached at his office Wednesday.