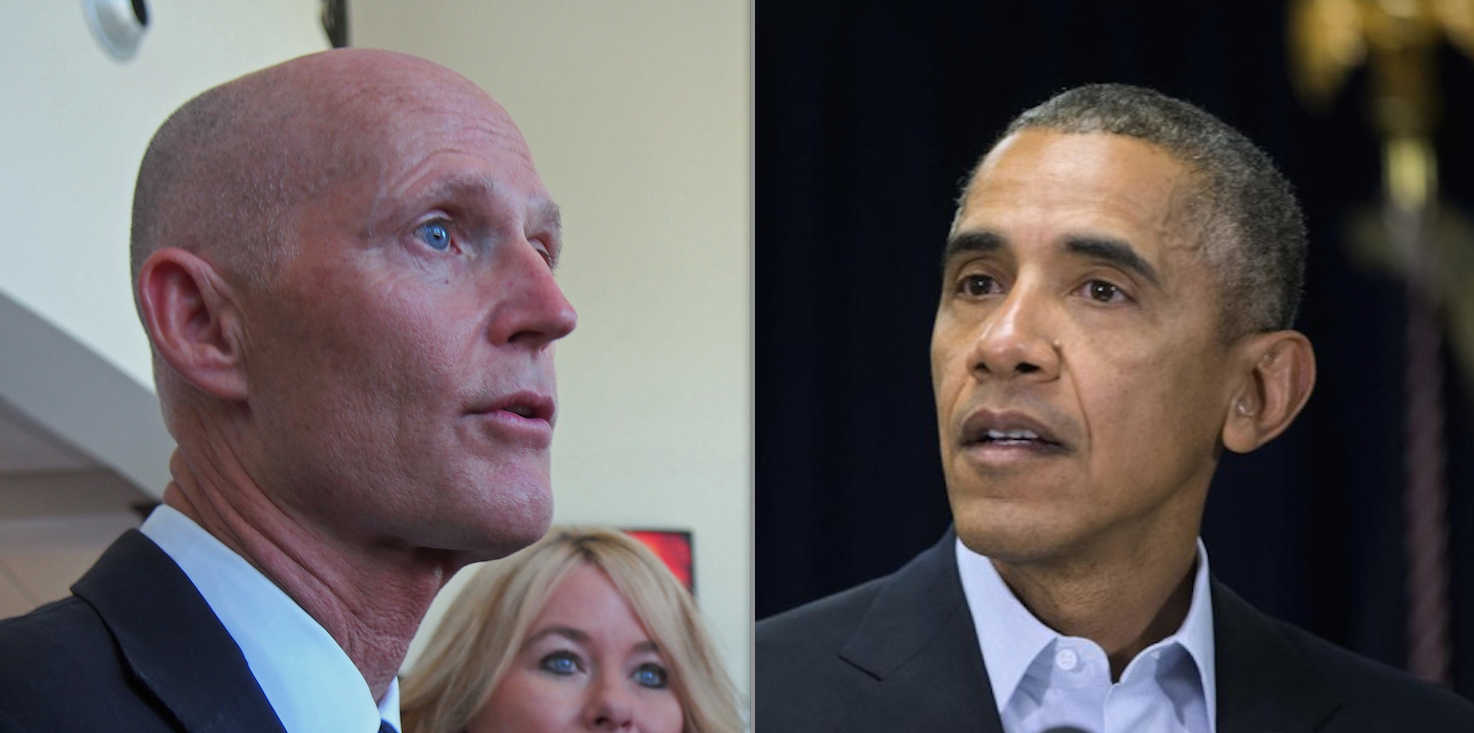 President Barack Obama and Florida Gov. Rick Scott talked about Zika Wednesday and the president said Florida can expect another $5.6 million to help combat the potentially devastating disease that now appears to be spreading through Florida mosquitoes.
The White House released a statement late Wednesday that said Obama and Scott spoke by phone about the latest Zika development, suspicion that a Miami woman contracted the disease in Miami, meaning it likely came to her through a mosquito bite.
That's public health officials biggest fear, and one they've been expecting for months. It means the disease could spread among Floridians who just go outside. Until now, the more than 1,300 Zika cases reported in the continental United States appeared to be contracted overseas, or by sexual contact.
According to the White House, the president told Scott that in addition to $2 million the U.S. Centers for Disease Control and Prevention has provided Florida for Zika preparedness, another $5.6 million grant is expected to be awarded this week.
"The president recognized Florida's strong record of responding aggressively to local outbreaks of mosquito-borne viruses like Zika, and offered federal support and technical assistance for Florida's ongoing case investigation and mosquito control efforts," the White House statement said. "He acknowledged Florida's close coordination with the [U.S.] Department of Health and Human Services and the CDC for Zika preparedness."
The president and governor discussed the investigation into the Zika infection of a woman in the Miami area, which appears to be the first transmission of the virus from a mosquito bite in the continental United States.
Lab tests confirmed the Zika infection, according to statements from the U.S. Centers for Disease Control and Prevention and Florida's Department of Health, the Associated Press reported Wednesday.