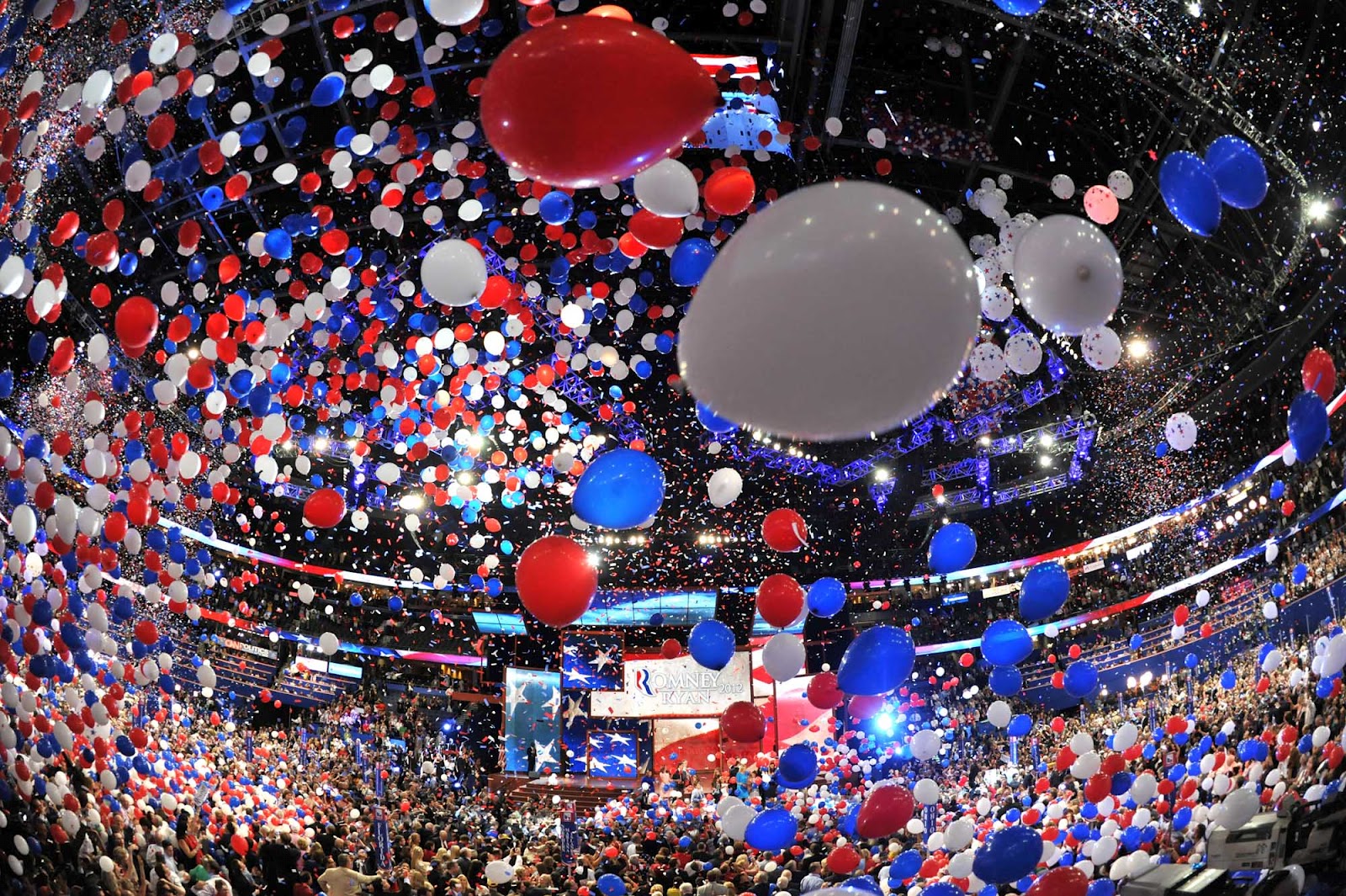 A convention two weeks that marked plagiarism from Donald Trump's wife and a small-but-noisy insurrection by Bernie Sanders' supporters has concluded with … what?
Good question. It appears the American public is flummoxed over the choice of an obnoxious and potentially dangerous billionaire against a scandal-coated representative from the nation's ruling class.
Or, maybe it's a huuuugely successful businessman against a woman of considerable accomplishment who is shattering the glass ceiling.
Definitely one or the other.
The most recent Rasmussen poll with a 3-point margin of error showed 28 percent of voters have switched their preferred candidate since the start of the year. Hillary Clinton has a 43-42 percent lead nationally over Trump in that poll, which doesn't mean squat. It's all about electoral math and that's too fuzzy right now to hazard anything more than a guess that's likely to be wrong.
At least the conventions this year were able to clearly present the themes of their respective parties.
Republicans seem to be trying to convince voters we're all going to die if Clinton is elected because she is weak, crooked and, if Ben Carson is to be believed, a devotee of Satan.
Democrats counter with a vision of Donald Trump as a man of with no principles who is campaigning to be dictator-in-chief and will unleash nuclear holocaust while playing footsie with Vladimir Putin.
With the trend toward early voting taking hold around the country, neither party has much time to change the negatives about their candidate. That's why the conventions were perhaps their best opportunity to make an impression.
So, let's go to the tale of the tape. Who won?
SIGNATURE QUOTE — Trump: "I alone can fix it."
Clinton: "I will be a president for Democrats, Republicans and independents. … For those who vote for me and those who don't. For all Americans."
Winner: Draw. Clinton as a unifier is tough to picture, and Trump already doesn't care if anyone likes him.
QUOTE THEY'D LIKE YOU TO FORGET — Trump: "America is far less safe and the world is far less stable than when Obama made the decision to put Hillary Clinton in charge of America's foreign policy. I am certain it is a decision he truly regrets."
Clinton: "The truth is, through all these years of public service, the service part has always come easier to me than the public part."
Winner: Trump. Even after President Obama's vigorous endorsement of his former secretary of state, Clinton's renowned penchant for secrecy, right down to her private mail server, makes her quote likely to show up in an attack ad.
BEST ACCEPTANCE SPEECH — Trump's rambling, lengthy and cataclysmic forecast for America may have boosted Xanax sales but it also probably did scare the bejeebers out of at least some people who might vote for him now. Clinton laid out specifics in a speech that was surprisingly liberal but plodding. And like her or not, the speech was history unfolding.
Winner: Clinton, for making history while not making viewers crawl under the covers while listening to her.
BEST NON-CANDIDATE MOMENT — Republicans: Donald Trump Jr. emerged as a possible rising star, both with his impassioned speech for his father and the fact that he got to announce the votes that officially gave his father the nomination.
Democrats: Several candidates, starting with first lady Michelle Obama's landmark speech and including Rev. William Barber's drop-the-mic firebrand address Thursday and the one-for-the-ages address by Kazir Kahn, father of a Muslim American soldier killed in action.
Winner: Democrats, if only for this quote by Kahn directed at Trump: "Have you ever been to Arlington cemetery? Go look at the graves of brave patriots who died defending the United States of America. You will see all faiths, genders and ethnicities. You have sacrificed nothing."
NEW CAMPAIGN SLOGAN — Republicans: "If Hillary wins, the nation is doomed."
Democrats: "If Trump wins, the nation is doomed."
Americans: "When does November finally get here?"
Winner: No one.