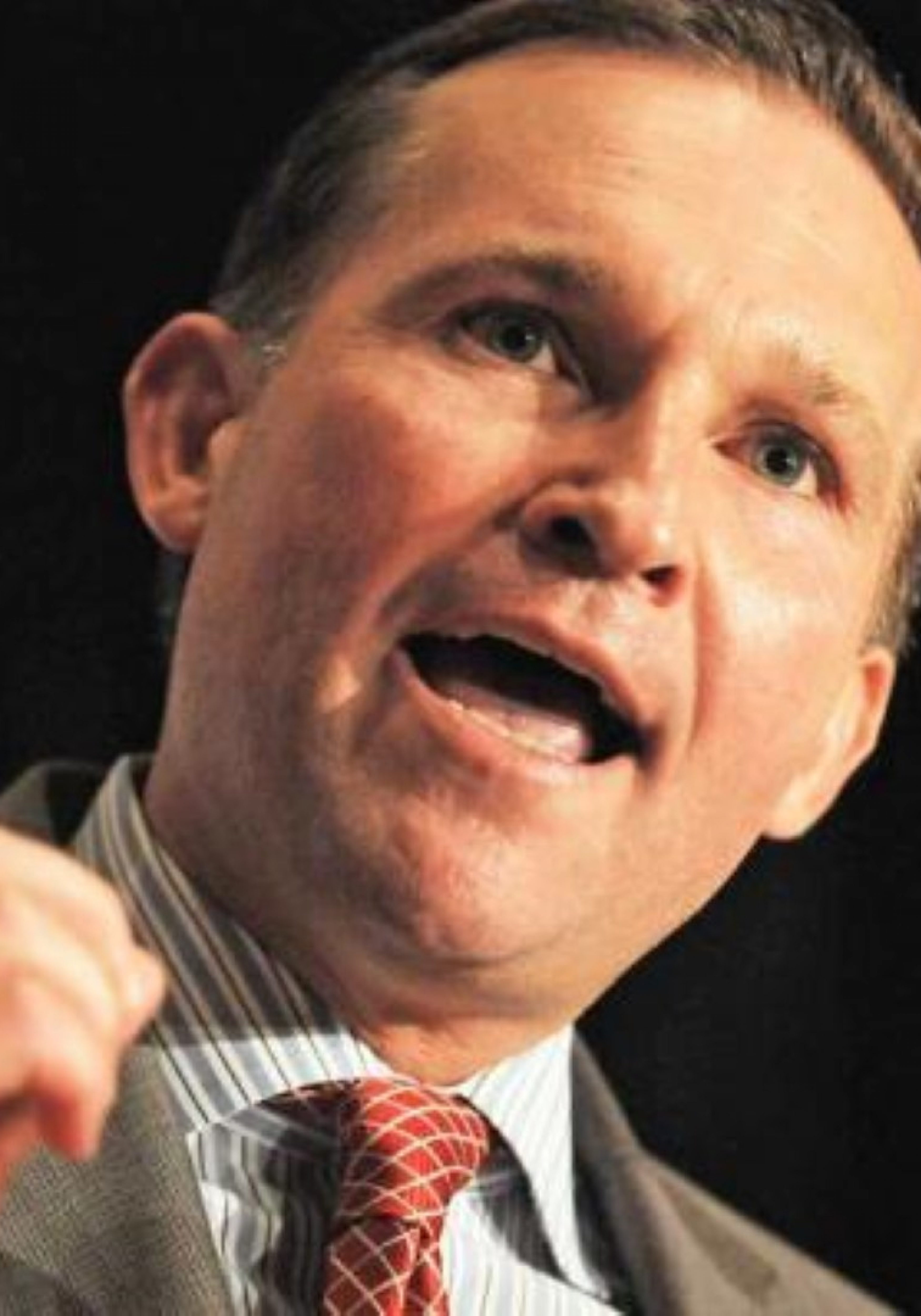 Imagine that, for the next 30 years, you had to forfeit a quarter of every post-tax dollar you earn.
And imagine you get nothing in return; rather, all those quarters just corrode at the bottom of a wishing well.
Doesn't sound appealing, does it? That's basically what we're doing as a city.
Nearly 25 percent of Jacksonville's municipal budget each year now goes to public pension expenses, and a significant portion of that comprises catch-up costs taxpayers must pick up since our pensions are so over-promised and underfunded. Just seven years ago, only 9 percent of our city budget went to these expenses. That equates to hundreds of millions of dollars essentially skimmed off the top instead of going to things the city should be investing in — public safety, neighborhoods, infrastructure, quality of life issues, public-private partnerships. It's why our city government operates as if we're still in a recession.
But Mayor Lenny Curry has a plan.
Since 2000, Duval County has had a special half-percent sales tax on everything purchased in our area.
Called the "Better Jacksonville Plan," the revenue raised from this tax is dedicated to paying for large infrastructure projects we've completed in the past 15 years. That half-percent sales tax is set to expire in 2030.
What Curry proposes is to maintain it past 2030 and use the revenue in the new years to pay down the $2.7 billion unfunded portion of our public pension obligations. This will provide a dedicated source of income for that unfunded portion, which will, in turn, lessen the catch-up costs burden on our city's annual operating budget.
His proposal includes several taxpayer protections.
State law requires that if we use the half-percent sales tax for this purpose, the city must close the pension plans the tax will help fund. Translation: no new employee will be able to sign up for the unsustainable pensions of past years.
Current employees also will be required to increase the payroll contributions to their existing pensions, so this isn't a one-way street. Unions will be required to collectively bargain with the city every three years. This is something that hasn't happened for quite some time and is critical to ensuring any and all future retirement plans remain consistent with economic realities.
Lastly, the revenue from this sales tax could legally only go to our $2.7 billion unfunded pension obligations. Unlike a property tax increase, the funds could not be diverted for some other use by future elected officials.
It's critical that we all understand this issue before we go to the polls Aug. 30.
So let's review:
– Jacksonville has $2.7 billion of pension benefit it has promised employees in the past and must pay for in the future. Because of this, what should be roughly $75 million in annual pension costs to the city has become close to $300 million.
– Our local sales tax rate is currently 7 percent. If we do nothing, it will drop to 6.5 percent in 2030. Mayor Curry is proposing to keep it at 7 percent past 2030, with the extended .5 percent portion being used solely to pay for the $2.7 billion obligation in the above bullet point. This extended portion will disappear once the pension obligation is fully funded (estimated to be in the mid-2040s) or in 2060, whichever happens first.
– Having a guaranteed, dedicated funding source for that $2.7 billion obligation will mean less strain on Jacksonville's operating budget. Our city can once again invest in public safety, roads, neighborhoods, and other tangible areas. We can finally put the years of the Great Recession behind us.
– The reality is we cannot wave a magic wand and make this $2.7 billion obligation disappear. We simply must deal with how we're going to pay for it. Other means, such as property tax increases, can be abused and diverted by future elected officials. This half-percent sales tax method is protected by state and local laws and can only be used for this specific purpose. Plus, we all already pay it. It is the least painful option to deal with a problem we can't wish away.
As Curry says, this isn't sexy. It's not about what "you" can get in return or what "I" can get in return; it's about what "we" can get in exchange for our city as a whole. What is a deeply complex issue can really be boiled down to a very simple question: what sort of future do we want for Jacksonville?
If you want a city that continues to operate as if it's in a constant state of economic recession, don't support the mayor's plan. If you don't think it's important for Jacksonville to maintain its infrastructure, keep its streets and neighborhoods safe, and provide a quality of life for residents that make our city attractive to people young and old, don't support the mayor's plan.
But if you believe that Jacksonville's future deserves to be shaped without the shackles of pension debt, support the mayor's plan.
If it's important to you that our city has the ability to compete with Florida's other major cities for the jobs, human talent and economic growth of the coming several decades, support the mayor's plan.
And if you're ready to finally confront and deal with a problem that has been plaguing our city and its elected officials for years and years with no real solution in sight, support the mayor's plan.
I'm with Mayor Curry. I'll be voting yes for Jacksonville on County Referendum 1 on Aug. 30. I hope you'll join me.
___
Matt Brockelman is a partner at Southern Strategy Group Florida.