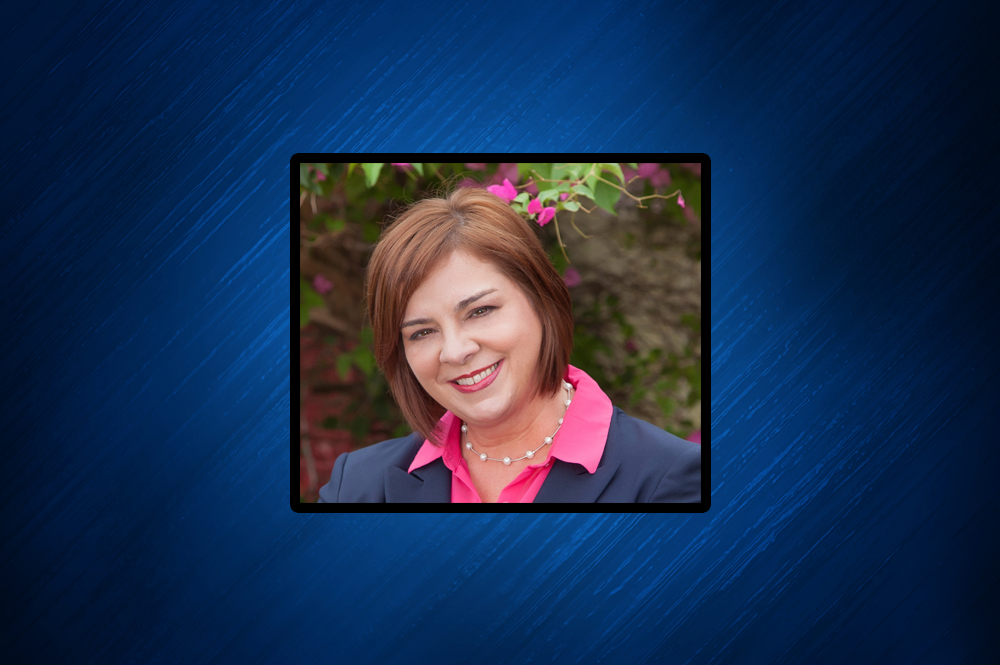 More than 300 candidates are running for elected office in Florida, including Congress and 160 seats in the Florida House and Senate. And, try as we will, FloridaPolitics.com won't be able to interview them all.
So we are asking every candidate, including incumbents, to complete a questionnaire we believe offers an interesting, albeit thumbnail, sketch of who they are and why they are running. If you are a candidate and would like to complete the questionnaire, email [email protected].
Today's candidate spotlight features April Freeman, Democratic candidate for Florida's 17th Congressional District, a vast area covering much of South-Central Florida from the eastern Tampa Bay region to the edge of Lake Okeechobee.
Here is April in her own words:
Significant other? Kids?
Husband: David; Children: Samantha and Ashley.
Education background? Professional background?
Education: Certified nursing assistant; Oakland University/University of Michigan/University of Pennsylvania; BA in Communications; The UCLA School of Theater, Film and Television; Yale University; Economics and Political Science; additional studies in Environmental Psychology, Environmental Science & Legal Studies; Graduate of the Women's Campaign School at Yale, through Yale Law School in New Haven, Connecticut.
My professional background is as a business owner in film and television production. My business specializes in development, finance and brand licensing. You can see some of my work like "Hemingway and Gelhorn" on HBO.
What was your first job?
I was an employee for my parents' catering and food service company.
In 25 words or less, why are you running for office?
As a community organizer during the 2012 election, I realized people don't know they don't have true representation. I will fight to put people first.
Did you speak with anybody in your political party before deciding on running? Receive any encouragement? From whom?
Members of the party, community, and organizations saw my passion and knowledge and helped encourage me to step up to the plate.
Who do you count on for advice?
My husband David, my parents, my friends and my work colleagues.
Who is your political consultant? Campaign manager?
Samuel Fisher.
Who was the first person to contribute to your campaign? Why did they donate?
My parents, husband, family, friends and a number of residents from Sanibel Island — because they believed in my vision and ability to work hard to achieve my goals.
Why do people mistrust elected officials and what are you going to do about it?
People haven't been given a reason to trust many officials over the last few years. They see that politicians only cater to the powerful and elite. Politicians make promises and either sidestep them or out and out break them. To change that, I am going to meet with as many people as I can, not make promises I can't keep, and try to govern with the mindset that all people, not just a few, deserve representation.
What are 3 issues that you're running on? (You're not allowed to say education or "improving the schools")
— Water Quality and Our Environment: Here in Florida, it is long past Lake Okeechobee and its estuaries need cleanup and solutions. Time to send the water south, rebuild the dike and stop the pollution.
— Veterans Issues: It's time we walk the walk on our veterans. I will introduce and sponsor legislation that mandates future appropriations for any military operations also include sufficient funding to care for the health and well-being of our returning servicemen and women.
— Social Security: Senior citizens need and deserve a raise. There hasn't been a cost-of-living increase for Social Security beneficiaries in over 42 years. Time to change that and lift the cap.
What is a "disruptive" issue (i.e., ride-sharing) you are interested in?
Politics and money. I will support and sponsor legislative movement for a constitutional amendment to reverse Citizen's United.
Are yard signs an important part of campaigning in your district?
I am more interested in meeting people face to face, attending forums and discussions, and transmitting my message on social media.
What's the first thing you read each morning?
Local newspapers from throughout the district, and national news sources.
Where do you get your political news?
I keep C-SPAN on all the time, so I see things in real time. Besides that, local papers like the Herald Tribune, and for state/national, The New York Times, The Washington Post, POLITICO, The Hill, NPR, Florida Politics, USA Today (online, Twitter and Facebook on those sources).
Who do you think will be the next President of the United States?
Hillary Clinton, according to the current polling.
60 Minutes or House of Cards?
House of Cards, everyone needs some fun!
Social media presence? Twitter handle?
Yes, I'm active on Facebook; https://facebook.com/AprilFreemanforCongress.