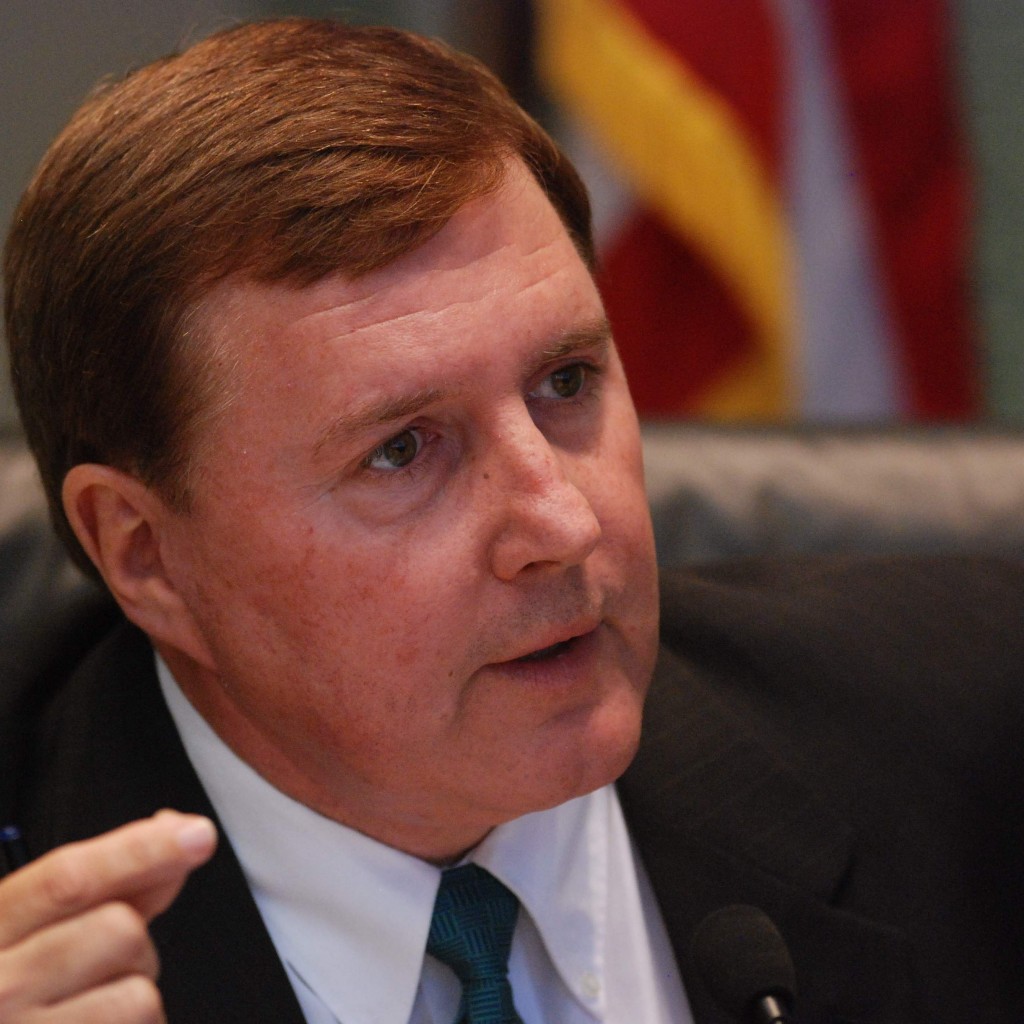 Since the start of his campaign for Hillsborough County Commission District 6, Jim Norman has understood he has a lot of explaining to do.
Right off the bat, he tried to address his checkered political past during a meeting last year with The Tampa Tribune editorial board.
As a metro columnist for that late, great newspaper, I sat in on the meeting.
I think it was basically a fiasco.
It's not that Jim Norman isn't one of the most likable people on the surface that you will ever meet. He is a salesman, and the product is himself. But as he hawked his wares that day, it kept coming back to that suspect deal where the late power broker and businessman Ralph Hughes gave Norman's wife a $500,000 personal loan to buy some fancy digs in Arkansas.
Hughes was notable for, among many other things, having his name removed from the county's "Moral Courage Award" following a public outrage. Norman was the commissioner who nominated him.
When details of the housing transaction became public, Norman — by then a rising power in the Florida state Senate — saw his political future dashed on the rocks. That was in 2012. He decided, wisely, not to run for re-election to the Senate, where it is entirely possible he would have been the president. That could have set him up to run for governor or even the U.S. Senate.
Instead, he is running now for a seat on the county commission, where he served 18 years before moving on to Tallahassee. His campaign began amid some fanfare, with donors pledging more than $100,000 in the first two months, about four-fifths of that in September.
One of the $1,000 donations came from Cast-Crete, a company Hughes owned.
Since then Norman has hit a wall, raising only about $20,000 as questions about his electability increased.
Republican challenger Tim Schock has all the momentum now for the Aug. 30 primary. Schock won the endorsement of the Tampa Bay Times and Monday, as reported by FloridaPolitics.com reporter Mitch Perry, basically doubled up Norman in a straw poll at the Greater Tampa Chamber of Commerce Political Hob Nob.
Unscientific or not, the poll showed the hill Norman has to climb may be steeper than even he realized.
During that meeting last year at the Tribune, Norman tried to confront his history. He quickly pointed out he had passed a polygraph regarding his wife's arrangement with Hughes, and the U.S. Attorney's office investigated and decided not to charge Norman with any wrongdoing.
It still looked, and looks, fishy.
At least as big an issue, though, is Norman's record on the commission. He voted consistently in favor of developers, while helping turn Hillsborough into a misshapen hodgepodge of subdivisions, strip malls and car-clogged roadways.
He said he will do things differently this time if elected.
Although it was generally assumed Norman would be a formidable candidate, it is starting to look like he might not get that chance.