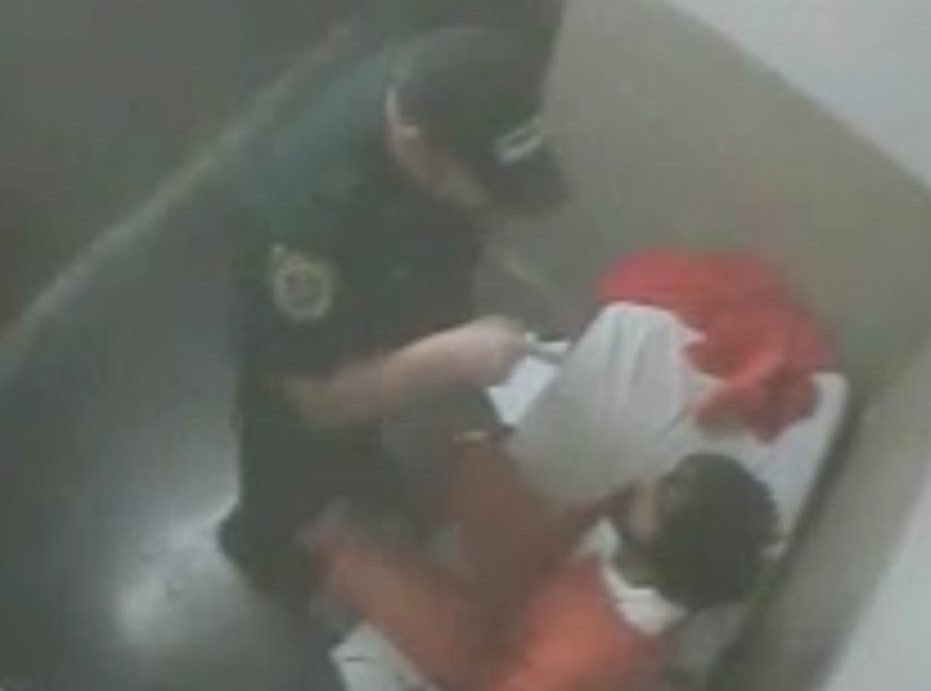 America is the land of second chances. Even for correctional officers fired for getting overly physical with an inmate.
Former Nassau County deputy corrections officer Andrew Sasser, fired after pushing and striking an inmate in July 2015, has resurfaced as a political consultant for 4th Circuit State Attorney candidate Wes White.
Copblock offered a narrative of the account, pictured below:
"The former deputy claims that the victim made an untoward comment about a female inmate when a verbal confrontation between the two began. He also says that the inmate took an 'aggressive posture', although it appears in the video that the aggression was more heavily anchored in the camp of the deputy. During the course of this exchange Sasser becomes increasingly enraged and continues to escalate the situation in every possible way. It finally results with him wrestling the man on the ground while continuing to strike him with multiple limbs."
Adjudication was withheld in his case, and Sasser's mother, Elizabeth Sasser, told FloridaPolitics.com that the video doesn't tell the whole story about the alleged incident of police brutality documented in the video.
Saying that there was "no audio," Mrs. Sasser claimed that her son was acting "how he was trained," and felt "threatened" by the inmate.
Sheriff Bill Leeper disagreed and in August 2015 called Sasser's conduct "unbecoming of a law enforcement officer."
White, running a shoestring campaign, has hired other controversial consultants for his campaign.
White hired consultant Raymond Johnson, who trafficked in what many called hate speech during Jacksonville's latest deliberation of Human Rights Ordinance expansion, to collect petitions so that he could get on the ballot in 2015.
White hastened to distance himself from Johnson's views.
We have reached out to White to get clarification on his latest hire of a controversial consultant.
White paid Sasser $2,100 in July for direct mail.

The video is below; we strongly recommend that children under 18 or adults with delicate constitutions not watch this video, as there are graphic scenes of violence throughout.