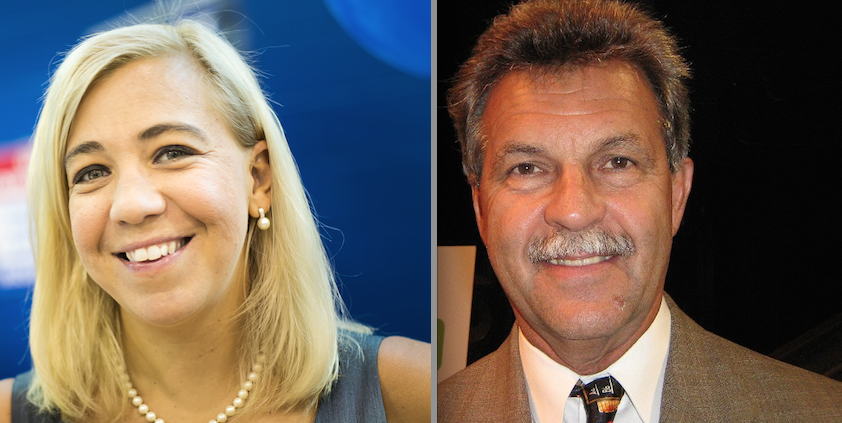 Susannah Randolph is the only Central Florida congressional candidate to get endorsed by the Democratic Progressive Caucus of Florida and Rick Roach the only Florida Senate candidate from the Orlando area.
The group also endorsed both Florida House Democrats running in the House District 48 race, Amy Mercado and Alex Barrio; and also backed Carlos Guillermo Smith in the House District 49 race.
"The endorsement questionnaire covered a wide variety of topics, including charter and voucher school accountability, transportation, gun safety, climate change, and Medicaid expansion," Caucus President Susan Smith stated in a news release. "Our caucus is committed to implementing progressive policies at all levels of government as a way to enhance Floridians' quality of life. This election season is an opportunity for us to spotlight candidates who will carry those policies forward."
Randolph's endorsement comes even though she is running in the Aug. 30 Democratic primary against Dena Grayson, the wife of longtime progressives' favorite U.S. Rep. Alan Grayson, and someone who has all but adopted the incumbent's platform in Florida's Congressional District 9. Randolph is a former aide to Alan Grayson.
Also in that race are the more moderate Democrats, state Sen. Darren Soto and businesswoman Valleri Crabtree.
They are competing in a district that covers south Orange County, Osceola County and west Polk County. The winner will face the Republican primary winner, either Wanda Rentas or Wayne Liebnitzky.
The Democratic Progressive Caucus did not make any endorsements in the other Central Florida congressional races, where former U.S. Defense Department analyst Stephanie Murphy is running in Florida's 7th Congressional District, environmental lobbyist Corry Westbrook is running in Florida's 8th Congressional District, and four Democrats are running in Florida's 10th Congressional District, including progressive voices Bob Poe and Fatima Rita Fahmy.
Roach, a former teacher and former longtime member of the Orange County School Board, got the Senate District 13 endorsement even though he's running against another progressive Democrat, former state Rep. Linda Stewart, as well as against former state Rep. Mike Clelland.
The winner of that primary will face Republican nominee Dean Asher in a district that covers north central and northeast Orange County.
The progressives made no endorsements in Senate District 11, where four Democrats are running to represent west Orange, or in Senate District 15, where two Democrats are vying to represent south Orange.

The dual endorsement of Mercado and Barrio is nothing new. The pair have shared other endorsements as groups are calling it a toss-up between Mercado, a former Orange County Democratic Executive Committee chairwoman, and Barrio, a former aide to the Service Employees International Union.
The winner has an independent candidate to face in November.
Guillermo Smith, another former chair of the Orange County DEC, has wrapped up the Democratic nomination in HD 49, and faces an independent candidate in November.