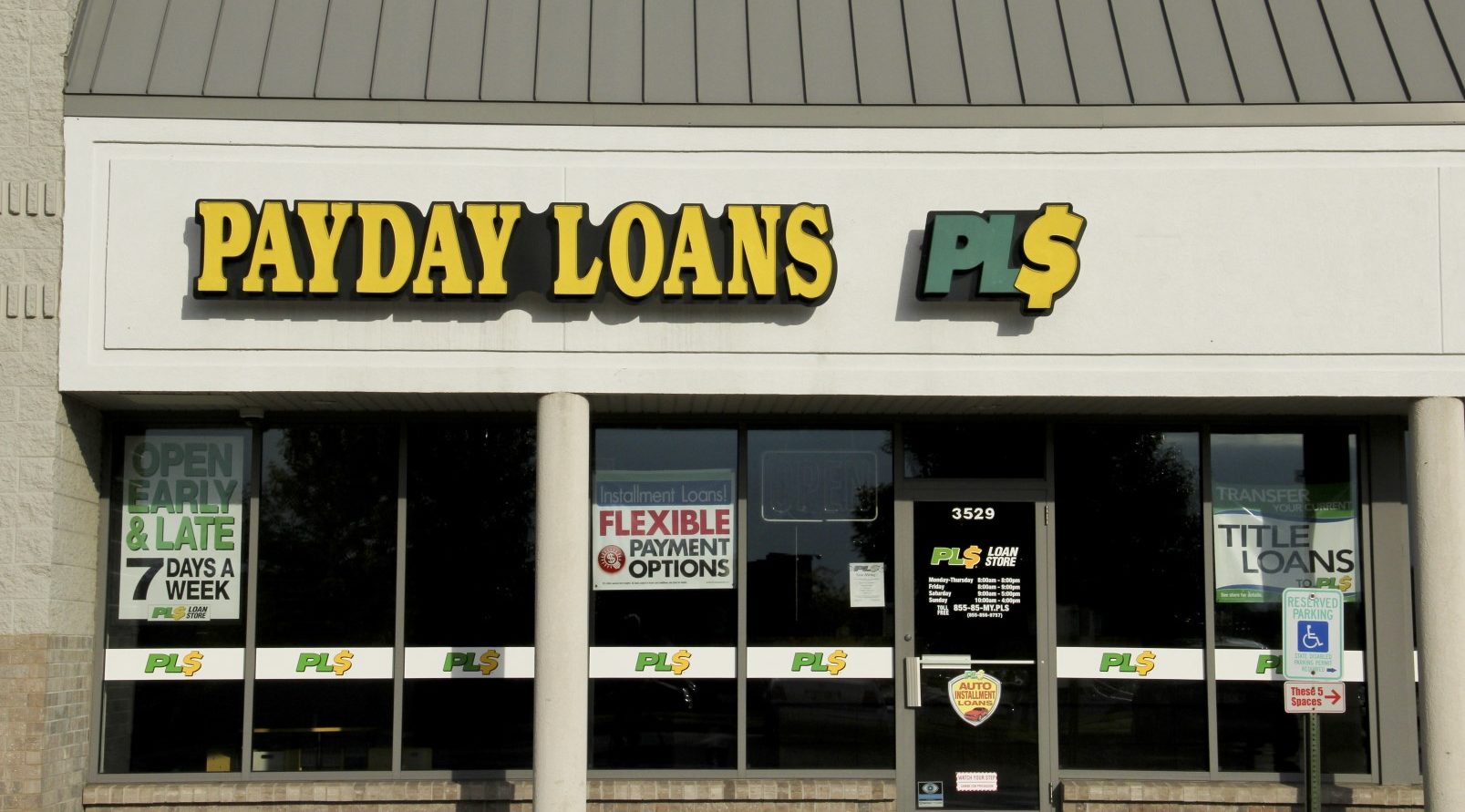 The adage that knowledge is power proves itself nowhere more forcefully than in politics.
One significant reason why the lobbyists have so much power — apart from their campaign money — is that they claim to know so much more than legislators and other policymakers do.
That accounts for the explosive growth and predatory practices of the payday lending industry. For years, Congress and half the states encouraged it with poor regulation, like Florida's, or none at all. They relied on industry-sponsored studies that glossed over the shocking numbers of people perpetually trapped by exorbitantly high-interest, repeatedly renewing their loans because they could not afford to pay off the principal and accumulated interest.
When independent studies finally proved the extent to which payday lenders were preying on military families, Congress in 2007 put a stop to that.
Then, in the wake of the 2008 economic meltdown, Congress created the Consumer Financial Protection Bureau (CFPB), armed with exceptional powers to demand facts and figures from industries subject to its regulations.
That history and some healthy results are described in "Payday for the Public," a noteworthy article in the June-July-August edition of the "Washington Monthly," from which this column is sourced.
After analyzing 12 million loans from 30 states over a one-year period, the CFPB found "as many as 48 percent of payday loan borrowers had taken out 10 or more loans over a 12-month period." More than four in every five loans were being renewed within two weeks.
Acting on that knowledge, the CPFB is proposing regulations that would limit the number of loans to a borrower in a given year and require the lender to evaluate the person's ability to repay.
The loan sharks argue their customers have nowhere else to go to meet an emergency. This is often true. But they don't explain how it's any more helpful to trap people in perpetual small loan debt than it was to issue home mortgages to those who really couldn't afford them.
If this issue sounds timely to Floridians, it should. Nearly the entire Florida Congressional delegation had lined up behind a notorious bill to delay the CFPB regulations. They also wrote to CFPB director Richard Cordray, urging him to adopt the "Florida model" for payday regulation, which allows effective interest rates as high as 300 percent.
However, knowledge as power can work two ways. Aided by the internet, consumer groups put on enough pressure that the industry's most conspicuous Florida backers, Rep. (and Senate candidate) Patrick Murphy, and Rep. (and former Democratic national chair) Debbie Wasserman Schultz have recanted their opposition to the CFPB initiative. Bernie Sanders had something to do with that.
Writing in the Tampa Bay Times July 29, Karl Frisch, executive director of Allied Progress, a public interest group opposed to the payday lobby, cited reports that the industry has contributed more than $2.5 million to Florida politicians and political parties since 2009. Nearly $1 million of that came from payday lender Amscot Financial and the family that controls it.
Small wonder, then, that so many Florida politicians have been friendly to payday lending. But they know now that the public is on to them.
The payday lending issue points up several major gaps in the public's access to knowledge and the power that can come from it.
As author Anne Kim writes in "Payday for the Public," Congress has gutted, over the last quarter-century, much of its staff's research ability. That was a deliberate favor to the lobbies. The capacity needs to be restored.
Other federal agencies need fact-finding powers such as the CFPB has.
"A foundation of the American legal system," says Kim, "is that each side in a lawsuit must have access to the same evidence base."
Government should have access to the same data as the lobbyists.
Thirdly, we need real-time — that's to say instant — disclosure of the sources and amounts of all political contributions and where they're put to use. Even the Supreme Court's monumentally dreadful Citizens United decision acknowledged the government's power to demand such information.
But there's an enormous amount of "dark money" sludging through loopholes that Congress, and the eminently worthless Federal Elections Commission, refuse to plug.
This is what the political candidates of 2016 need to commit to doing if they are serious about returning power to the people.
___
Martin Dyckman is a retired associate editor of the newspaper now known as the Tampa Bay Times. He lives in suburban Asheville, North Carolina.