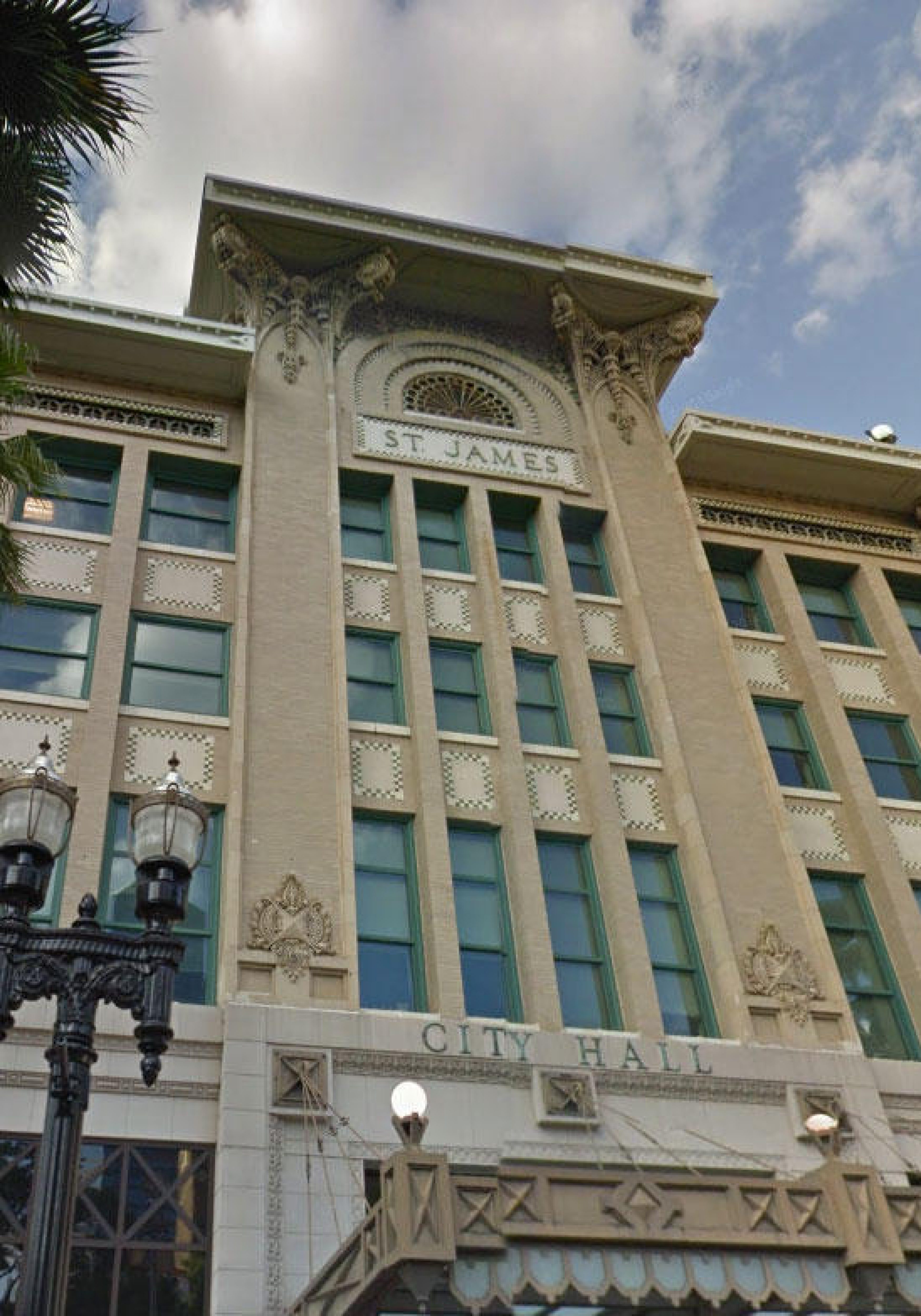 Spending will go up on public safety, stay flat in most other areas.
Revenue will be up, though millage collection still isn't back to where it was before the crash of 2008, and business tax collection is down almost 10 percent.
These insights and others were to be heard in council chambers Thursday morning, as the billion-plus-dollar general fund budget deliberations kicked in.
On Thursday, the Jacksonville City Council began its budget deliberations, with a presentation from the Lenny Curry administration followed by a discussion of public service grants and an overview of the capital improvement plan.
The budget presented by the mayor in July was lean, with most budgets again being kept flat, except police and fire.
Much of the capital improvement work slated for the next fiscal year will be concentrated on roads, sidewalks, ADA compliance, and long-delayed drainage projects.
Of the proposed $83.3 million CIP, $33.8 million of that will be paid for in cash, a continuation of the previous year's approach, in which the Curry administration wanted to take advantage of low interest rates.
The meeting led off with Finance Chair Anna Brosche noting the "schedule doesn't always go as we planned," yet happily "this budget is balanced."
However, changes will be imminent, with the council auditor and the members on hand offering their takes, which would have to lead to re-balancing in the wrap-up at the end of the seven-business-day process.
Sam Mousa, representing the mayor's office, led off with his presentation about a "very smooth budget process."
This "balanced budget" does not "reduce any current level of services" with a focus on "public safety, which is the mayor's budget."
"We have attempted to increase levels where we could … minor increases, nothing significant," Mousa said, given the deliberate yoking of recurring revenue to recurring expenses.
No extraordinary lapses in the budget, regarding salaries in departmental budgets.
Big changes?
Mousa said there have been none since the budget was submitted, yet "recommended amendments" may be pending.
Those amendments would be "insignificant," said Mousa, and a revenue source would be associated with them.
From there, the council auditor did his run through.
Regarding millage revenue, there is a "good growth rate," but the recession last decade, coupled with a 3 percent cap on millage hikes per residence per year, has hampered recovery.
Millage revenue, when new construction is taken into account, is up 5 percent, or $42 million year-over-year.
The median tax bill, assuming a $115,404 house, will be up roughly $100, largely due to appreciated housing values as the bubble approaches its peak.
As far as independent agencies go, the interesting number is an increase in the JTA capital budget, from $25.8 million to $74.7 million. The port authority and the aviation authority will see $30 million more and $9 million more in their capital budgets as well.
Regarding the general fund budget, it's up just over $35 million, to $1.093 billion.
And regarding venue budgets for sports and entertainment, the funding level will be increased $5.01 million, to $76.2 million.
Of the 87 new general fund positions and 96 total employees added, there will be 80 new JSO employees, four new Jacksonville Journey positions, and four new building inspectors.
Notable: without the addition of 80 JSO positions, salaries would have gone down, given the younger workforce year-over-year.
Cuts are pending in other areas, including all four employees of the juvenile drug court, both judicial support positions, and all three Duval County Law Library positions.
Pension contribution rates are up for general employees and police and fire, with the latter being 119.6 percent of salaries at $178.8 million.
Lapses were explained, with public safety hiring in blocks according with the use of training classes.
Regarding revenues, up $35 million year-over-year, a major divergence between the auditor and the mayor's office was found in a reduction of the communication services tax; the council auditor wanted $2.55 million cut for the general fund revenue, with a total budget hit of $3.24 million (the balance of which will be taken from the port authority budget).
Councilman Matt Schellenberg, liaison to the Florida Association of Counties and Florida Association of Cities, noted that Tallahassee keeps adjusting that number downward, and the committee moved to accept the auditor recommendation.
This was the biggest change of a number of tweaks that resulted in a negative impact of $315,851, including positive bumps in Duval's share of the state sales tax and of gas taxes.
Fun fact: red light camera revenue is up from $150,000 to $845,637, suggesting perhaps the city should invest its pension funds in RedFlex to ensure positive return.
Not-so-fun fact: local business tax is down in a major way. A $607,000 drop to $6.7 million, suggests either a problem in enforcement or evidence of the economic devastation the esteemed Donald Trump said was happening here.
Perhaps the failed business owners can start running ad hoc red light cameras, as that seems to be a growth sector.
A squabble between Mousa and Councilman Bill Gulliford had to do with downtown development, with Gulliford strongly urging for public investment to stir development of the tax base on the Northbank.
"We don't go borrow. We don't ask for monies unless we spend everything that's there," Mousa said, regarding sweeping money from the tax increment district into the general fund.
FloridaPolitics.com will be monitoring this process throughout the month of August. Also on hand were scribes Chris Hong of the Florida Times-Union and Dave Chapman of the Jacksonville Daily Record.