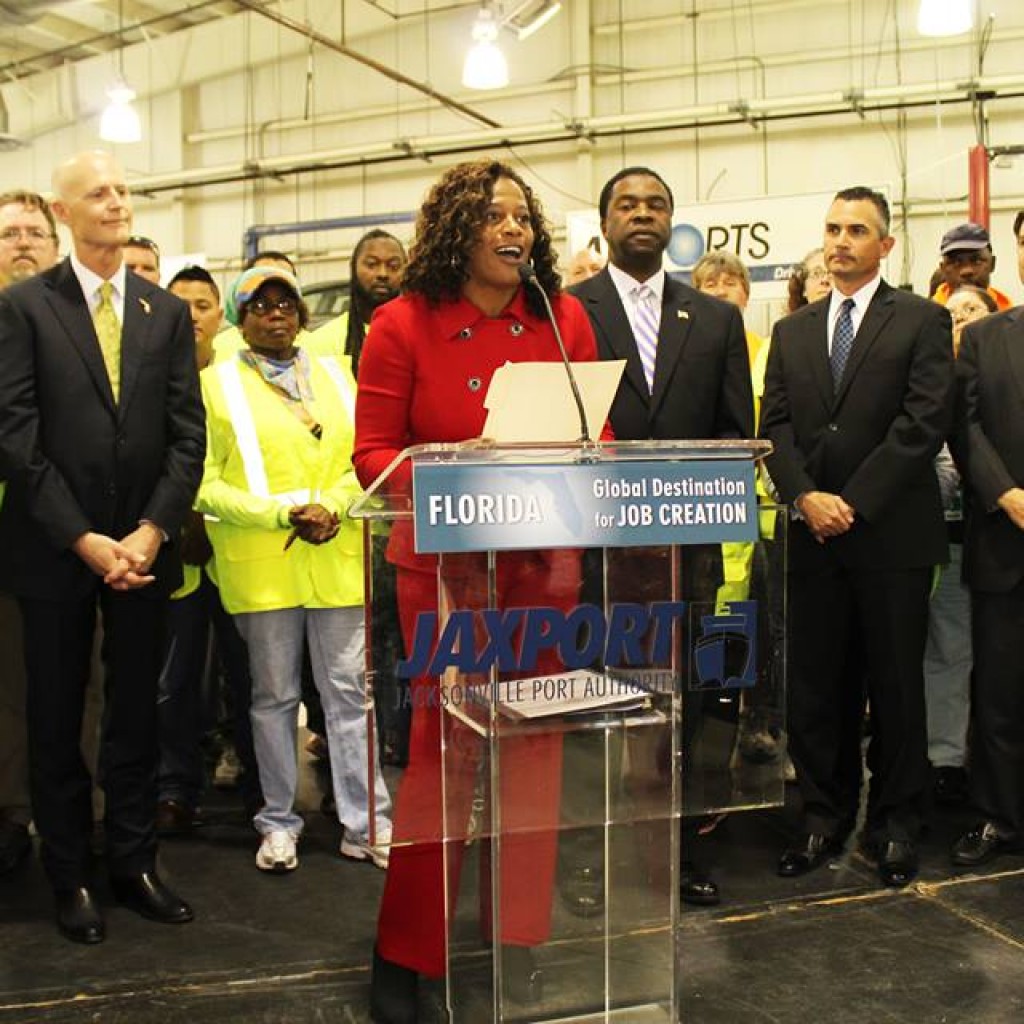 Thomas Kinkade original paintings. Televangelist Brian Carn and backpacks full of cash. Faith healing. Multiple properties and cars. Cut-off credit cards. And inevitably, court cases, after the marriage fell apart, and the husband was expunged from the ministry which controlled all communal assets.
What was it like to be married to House District 14 Democratic candidate — and likely eventual victor — Kim Daniels?
Her ex-husband, Ardell Daniels, in a court deposition related to his case against Daniels' Spoken Word Ministry, which removed him from its board around the time of the Daniels divorce, described the marriage and the aftermath in great detail Apr. 26.
Their turbulent marriage — which ended acrimoniously as turbulent marriages do — was essentially run by Kim Daniels, to whom Ardell seems to have ceded autonomy early on.
To use a biblical phrase, the two were not equally yoked.
****
Ardell left his previous wife and moved in with, then married, Kim in 1997, around the same time he became a minister at Spoken Word Ministries, filling in whenever "Kim didn't feel like preaching."
Soon after the marriage, he was effectively promoted to the rank of Apostle. And he moved into the house that Kim owned.
Interestingly, Ardell said he never got paid for preaching. In fact, his expenses and hers were swept under the Spoken Word Ministries umbrella, which proved problematic when the relationship went south while Kim was on the Jacksonville City Council.
Daniels talks about the co-residency in Davie and in Jacksonville that became an issue in Mrs. Daniels' unsuccessful 2015 campaign, saying that the decision was made by Mrs. Daniels to stay in Jacksonville more because of her involvement in local politics.
"She was getting into the political thing," Ardell said, and she wanted the kids to stay in Davie with their father.
The couple bought property in Jacksonville, Ardell says, financed from $55,000 of his workers' comp money.
That money was shifted to Kim, who managed the couple's finances.
"So I got $55,000 in workman's comp, put it in Kimberly Daniels' name … I totally trusted Kim in her decision, because she was the one that started [the ministry]," Ardell said.
He would get walking-around money from Kim, and in exchange became the primary caregiver of her twin sons, Ardell said.
"Once we got married, I thought that what she possessed, I possessed. I thought that's what a marriage was," Ardell said.
That house and the myriad other properties acquired over the years were all given to Kim to handle the financial details.
"I would preach, I would teach, I would prophesy, and I would raise my boys," Ardell said.
Mr. Daniels was out of touch with the financial end, and questions of competency seem just below the surface throughout his deposition, as when a lawyer asks him if "$80,000 is less than a million dollars."
He was given a 2007 Escalade for his 50th birthday from the church, but because he was out of the loop, he wasn't sure if the insurance had been paid or not.
"I just know they had a party for me, and she said here are your keys, this is a present from the church," Ardell related.
Another vehicle — a van — was at issue. Ardell traded it in because "when Kim said to turn the vehicles in at the church [after the split], that would leave me no vehicles to drive."
In many ways, it appears Ardell was almost like a son to Kim, who made decisions on all matters of tangible import.
Indeed, when Ardell crossed Kim, she would cut off his credit cards and his telephone. This happened, he said, many times.
Toward the end, Ardell withdrew $50,000 from the Spoken Word Ministries account; his claim was that he had to secret that money away to pay off credit cards.
In the end, however, it wasn't enough. The credit cards are past due.
Now, at nearly 60 years old, Ardell Daniels is divorced and essentially destitute.
With that in mind, he seeks $7,000 in monthly alimony from his ex-wife; half of what their monthly expenses were.
He also wants to keep the house in Davie, the Escalade, and a 1983 Porsche that was a gift from someone who, Ardell says, simply didn't want it anymore, as is often the case with luxury classic cars.
****
Beyond the financial details, there are interesting personal tidbits.
One such: Kim Daniels apparently is a collector of Thomas Kinkade paintings. Kinkade, known as the "painter of light" during his commercial boom years back, died of an overdose after a series of financial reversals and increasingly aberrational personal behavior.
Another personal tidbit: according to Ardell, who doesn't exactly seem to have a firm grasp of the value of things based on his deposition, Kim Daniels has a wardrobe of clothing valued at $500,000.
And, perhaps most interesting: Ardell's claims the ministry was a "hustle" for Kim.
He describes squabbles between Kim and popular televangelist Brian Carn about the cut each would get from a pastoral conference.
Carn, Ardell Daniels said, told the congregants that God compelled them to give $59 each … then Kim came up behind him and said God was telling her that $590 was the Lord's true target number.
"Kim and Brian Carn put that [tithe] money," Ardell said, "into a red backpack, put it on the back of [their] shoulders, left out of the church and went to the hotel and split that money. And when I came home, Kim was sitting in the middle of the bed with all the money strewed out over the bed counting her portion … you don't mess with God's people's money like that."
Ardell, meanwhile, has an interesting approach to spirituality himself.
At one point in the deposition, he described getting paid $250 to preach at a church, saying that's not real money.
As well, Ardell is a regular with the World Public Forum, a Russian front group with interests in "Russian civilizational alternative as а practice of intercultural dialogue" and "'Russian World' as a civilizational project."
****
Shadowy arrangements, locally and globally, are often a hallmark of the evangelism industry. The Daniels story is not exceptional.
The exceptional part is that she will in all likelihood spend the next eight years in Tallahassee.