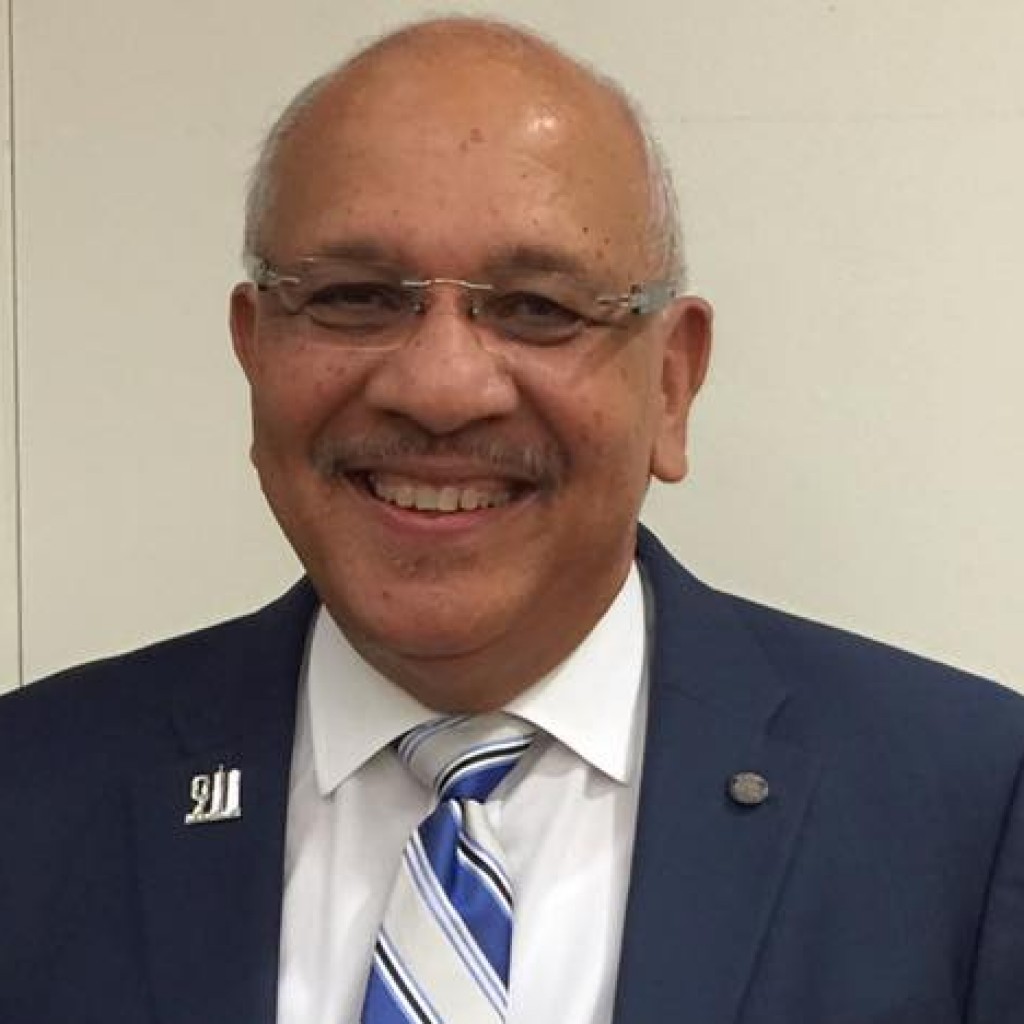 There are more than 300 candidates running for the 160 seats in the Florida House and Senate. And, try as we will, FloridaPolitics.com won't be able to interview all of them.
So we are asking every candidate, including incumbents, to complete a questionnaire we believe offers an interesting, albeit, thumbnail sketch of who they are and why they are running. If you are a candidate and would like to complete the questionnaire, email [email protected]
Today's candidate spotlight features Victor "Vic" Torres, Democratic candidate for Florida's Senate District 15, representing south Orange and north Osceola counties. He faces Democrat Bob Healy in the Aug. 30 primary and the winner will face Republican Peter Vivaldi in the general election.
Torres is currently a state representative, from House District 48, where he was first elected in 2012 and re-elected in 2014.
Torres is a retired police detective from New York City who also worked as a bus driver in Central Florida before deciding to run for the state house.
Here is Torres in his own words:
Significant other? Kids?
I have been married to my beautiful wife, Carmen, for 25 years. I have five wonderful children, eight perfect grandchildren, and our princess dog Isabella.
Education background? Professional background?
I am a Marine Corps veteran, retired New York City Transit Police detective, retired Marion County school bus operator/trainer, retired Lynx bus operator and I am state representative for Florida House District 48.
What was your first job?
As a young man, my first job was as a page running bids in the New York Stock Exchange for brokers. I also worked at the New York Opera as a page before joining the Marine Corps. I've worked in very interesting places in my life.
In 25 words or less, why are you running for office?
Florida families need a champion who understands their struggles and puts them first. I've done that in the House and I'm ready to do it as part of the Senate.
Did you speak with anybody in your political party before deciding on running? Receive any encouragement? From whom?
First and foremost, I spoke to my wife and then my kids. I spoke to Father Roberto Morales and then party leaders. Everyone was positive and encouraging.
Who do you count on for advice?
My wife, my daughter, and close friends who keep me grounded.
Who is your political consultant? Campaign manager?
We are in the process of hiring our campaign manager. [Since this questionnaire was submitted the campaign hired Zachary Hall.] We've hired 76 Words for media, Mad Dog Mail for our direct mail, and Jim Kitchens as our pollster. It is a great team that understands the nuances of Florida.
Who was the first person to contribute to your campaign? Why did they donate?
Tony Scelzo. Tony is a union brother who's been a part of my campaigns from the beginning. He encouraged me to run for office and was the first to donate.
Who, if anyone, inspires you in state government?
Rep. Dwight Bullard, for his humanity and no-nonsense approach to governance.
Why do people mistrust elected officials and what are you going to do about it?
People are so tired of being let down by their elected officials. They feel like nothing gets done and they are tired of government shutdowns and the lack of compromise. They are sick of people who put special interests and party politics ahead of just doing the job they're elected to do. We need a fair and balanced government that gets things done for all Floridians. I am known for having an open door policy in my district office and in my office in Tallahassee. I am accountable because I am reachable to anyone in any party.
What are 3 issues that you're running on? (You're not allowed to say education or "improving the schools")
Creating Jobs and Job Training Programs: We need jobs that provide a better future for our children. Our global economy has forced workers to change careers for various reasons; therefore we must find ways to retrain our workforce and give younger workers the opportunity to find careers at all levels that will help them succeed in today's competitive environment.
Increasing Access to Education: Increasing high quality educational opportunities goes hand in hand with creating jobs. People not only need to be able to get to schools that train them for jobs of the future, but they need to be able to acquire that education affordably. Further, we need to ensure all public schools at all levels are properly funded.
Expansion of Medicaid coverage: We need to engage the health care community in ways that can produce common ground for all parties.
What is a "disruptive" issue (i.e. ride-sharing) you are interested in?
I am particularly interested in a Certificate of Need, aka C.O.N. How will we legislate to protect patients, handle patient's rights, or care and foster competition?
What does your legislative district need from Tallahassee?
Affordable housing, jobs, and access to high-quality education.
Who was the best governor in Florida's modern history?
Lawton Chiles Democrat was in office when I relocated to Florida in 1993. He was loved, admired and respected by all Floridians and he did quite a bit for regular folks in the state.
If you could amend the Florida Constitution, what would you change?
Right to Work language that will make the right to work law more equitable and help our workers feel more secure and safe in their jobs.
Are yard signs an important part of campaigning in your district?
Signs don't vote but they can be a measure of a candidate's support. Yard signs stuck in medians and right of ways do not equal support, but a yard sign in front of a lawn or shop window of a supporter is real.
What's the first thing you read each morning?
I read my work emails, texts from my family and constituents and the local paper.
Where do you get your political news?
A wealth of sources, newspapers, cable news, some news clips and POTUS XM radio while driving.
Who do you think will be the next President of the United States?
Hillary Rodham Clinton
60 Minutes or House of Cards?
House of Cards
Social media presence? Twitter handle?
victorresFL, @victorres_FL
In 140 characters, what's a Tweet that best describes your campaign message.
Regular people need a champion; someone working for them not special interests. I'm that guy. #workingmanworkingforyou
Hobbies?
Volunteering at my church.
Favorite sport and sports team?
Orlando Magic.