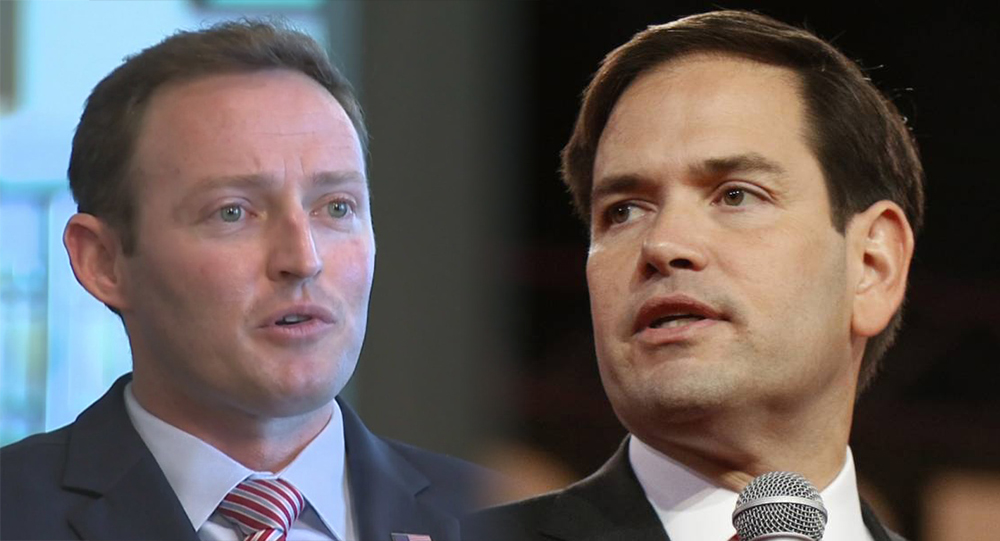 It won't show up on the ballot this way, but the parameters of a likely November showdown between Marco Rubio and Patrick Murphy for a U.S. Senate seat are becoming clear.
Place your "X" for the liar or the slacker.
Rubio will try to win re-election by framing Murphy as a serial fibber who can't be trusted.
Murphy will try for the upset by framing Rubio as someone who didn't show up for work because he wasn't interested in the job he was elected to do, and so he can't be trusted.
First, there is the matter of the Aug. 30 primary where both candidates face challenges. They appear to have moved well past those skirmishes to the main event, though. The polls indicate that is a safe strategy at this late hour.
At a gathering Monday in Tampa, Murphy wasn't drawing distinctions between himself and Alan Grayson, his primary opponent. As Mitch Perry of FloridaPolitics.com reported, it was all about Rubio — even though Murphy said, "We don't take anything for granted."
Oh yes, he does. Otherwise, he probably wouldn't have followed that by saying, "Everyone I talk to, whether they're Republican, Democrat or independent, tell me: Patrick, I want a senator who at least wants the job. Who at least wants to be there to solve our problems."
In case anyone didn't get that message, Murphy piled on and said of Rubio, "He's in this because he wants to run for president again."
It's not a bad seed for Murphy to plant in voters' minds. Rubio's voting record in the Senate, along with his oft-voiced frustration about the job, is legit fodder for an opponent. As Murphy will repeatedly remind voters, Rubio at first said he wasn't running for re-election but changed his mind a couple of months ago after Republicans begged him to get into the race.
Rubio's camp quickly counter-punched Monday with a liar, liar, pants on fire missile.
"Patrick Murphy was caught lying about being a small-business owner himself, making him the last person to know what it takes to help Florida's entrepreneurs succeed," campaign spokesman Michael Ahrens told Perry.
Rubio spent part of Saturday in Brandon, a Republican stronghold. He needs to do more of that. Bob Buckhorn, Tampa's Democratic Mayor, has pressed the attack that Rubio is an absentee representative of the people.
When Rubio was in the process of being routed in the state's Republican presidential primary, Buckhorn made the point to me that, despite his taking several trips to Washington on Tampa's behalf, Rubio never made time to meet with him. Buckhorn is a staunch supporter of Murphy.
So, who do you trust?
Put another way, who do you distrust least?
The liar?
The slacker?
It's game on and now we know the plan.