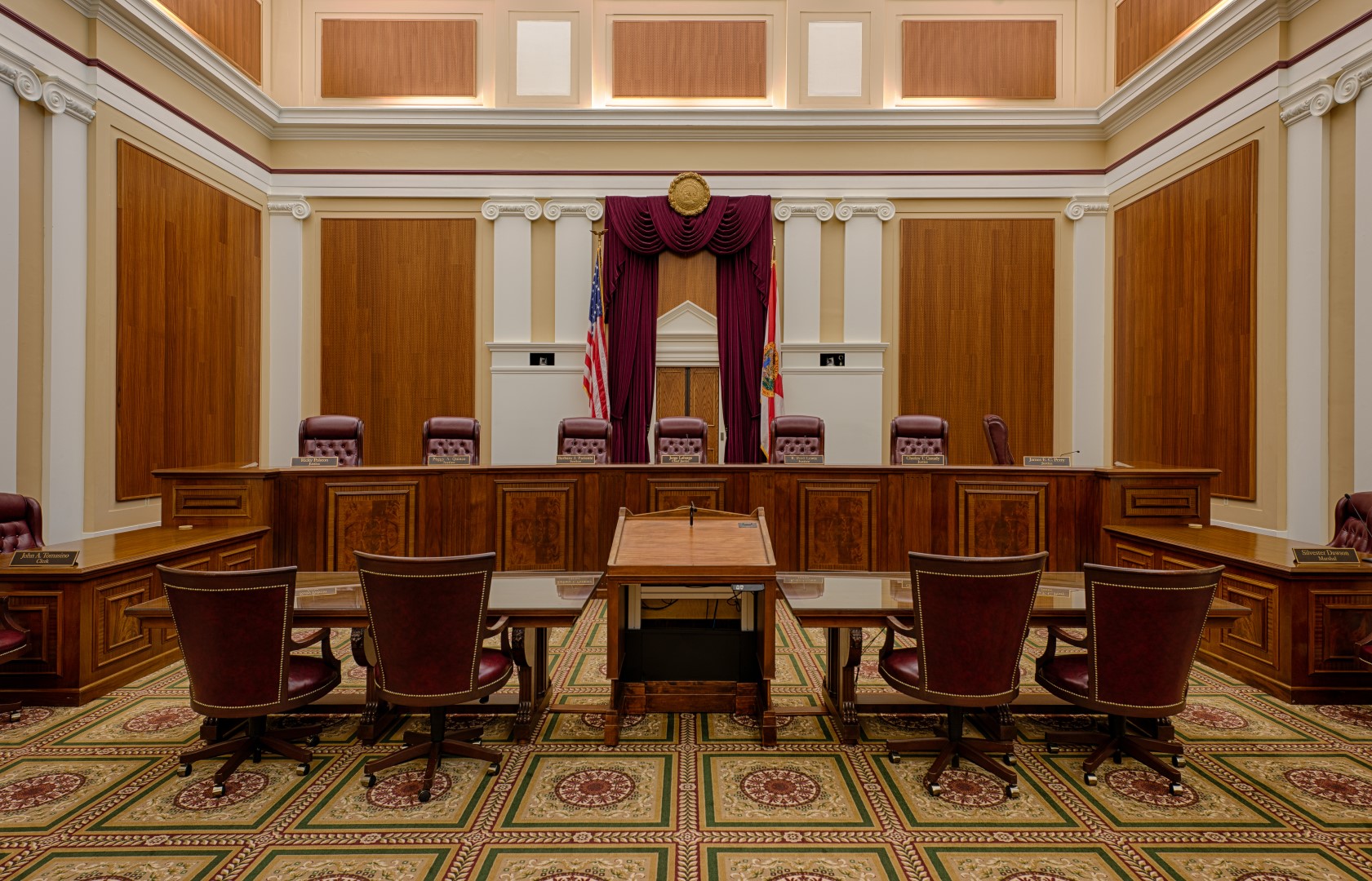 Trial attorneys mounted an ardent defense Tuesday of Florida Supreme Court rulings blamed by business interests for threatening an increase in workers' compensation insurance premiums of nearly 20 percent.
Mark Touby, a Coral Gables attorney who helped persuade the justices to eliminate a limit on attorney fees in workers' compensation cases, insisted during a public hearing that claimants wouldn't need to hire lawyers if insurance companies played fair.
"The carriers are the ones making these decisions. They wrongfully denied benefits — that's what it's about," Touby said.
Touby was among the lawyers and business leaders who spoke during the hearing in Tallahassee chaired by state Office of Insurance Regulation chief David Altmaier. Business interests represented included Wal-Mart Stores Inc. and the Florida Chamber of Commerce.
The National Council on Compensation Insurance, which reviews premium levels on behalf of most Florida insurance companies, has proposed increasing rates by 19.6 percent effective on Oct. 1.
The council placed most of the blame on two state Supreme Court rulings — Castellanos v. Next Door Co., Touby's case; and Westphal v. City of St. Petersburg, which struck down a limit on temporary total disability benefits. The council blamed Castellanos for 15 percent of its proposed rate hike.
Insurers face an additional $1 billion in liabilities not reflected in existing insurance rates, according to the council — a tab certain to be passed along to employers.
Jay Rosen, an actuary for the council who helped calculate the proposed increase, said rates in Florida had declined by approximately 25 percent relative to other Southeastern states after the Legislature approved a 2003 reform package that included the caps at issue on Tuesday.
Claude Revels Jr. agreed the 2003 reforms removed an incentive for employees to litigate, helping to stabilize the workers' compensation system. He retired in January after 31 years as benefits administration director for JM Family Enterprises Inc., Florida's second largest private company.
After the reforms took effect, Revels said, "petitions went down. Our costs went down. Depositions reduced. Physicians' conferences went down. Everything that we had that was an impact on the system began to lower itself."
He feared the court's rulings could unravel other elements of the reforms. The high court, Revels said, "basically has picked us up and moved us from 2016 to pre-2003. We're back to the future."
Not so, said Richard Chait, chairman of the workers' compensation section of the Florida Justice Association. "We're not going back to the future. We're not returning to the OK Coral of pre-2003," he said.
Rather, Castellanos eliminated an incentive for insurers to deny valid claims, he continued.
"What Castellanos is going to do is serve as a great equalizer," Chait said. "What we're seeing is that cases that have been entrenched in litigation are now resolving. That cases that have claims pending are being processed before 30 days — or even better, no petitions for benefits are needed."
Touby said the insurer in his client's case "spent over $10,000 in their own attorney fees to deny Mr. Castellanos $800 in benefits. That's not a good business decision. That's not something that should get passed on to the employers in Florida. It shouldn't get put back into the rates."
A number of critics questioned why the council didn't account for a lack of any appreciable uptick in litigation in the eight months between a 2008 court ruling liberalizing attorney fees and its reversal by the Legislature. Lori Lovgren, who manages legislative and regulatory affairs for the council, said it appeared that litigators held off at that time on the assumption the Legislature would undo the court action — which indeed it did. Including such data, she said, might prove misleading.
Steve Alexander, an actuary representing Florida Workers Advocates, said the lack of those and other data rendered the council's proposal unsound. "I see no need to rush to judgment," he said. "It's my opinion that the [insurance office] should not agree with any increase in rates related to Castellano until a full and complete disclosure has been made."
Transparency is the subject of a legal challenge to the proposed increases filed last week in Miami-Dade County Circuit Court.
That case hinges on whether Florida's open-records and open-meetings laws apply when the council estimates rates for the state insurance office.
Touby underscored the point.
"Both businesses and the communities they serve and the employees they employ deserve a process where the insurance companies are accountable," he said. "Where all the calculation is done in the sunshine so that we can see rather than the veiled, fuzzy math and unsubstantiated math that's unfortunately being presented."