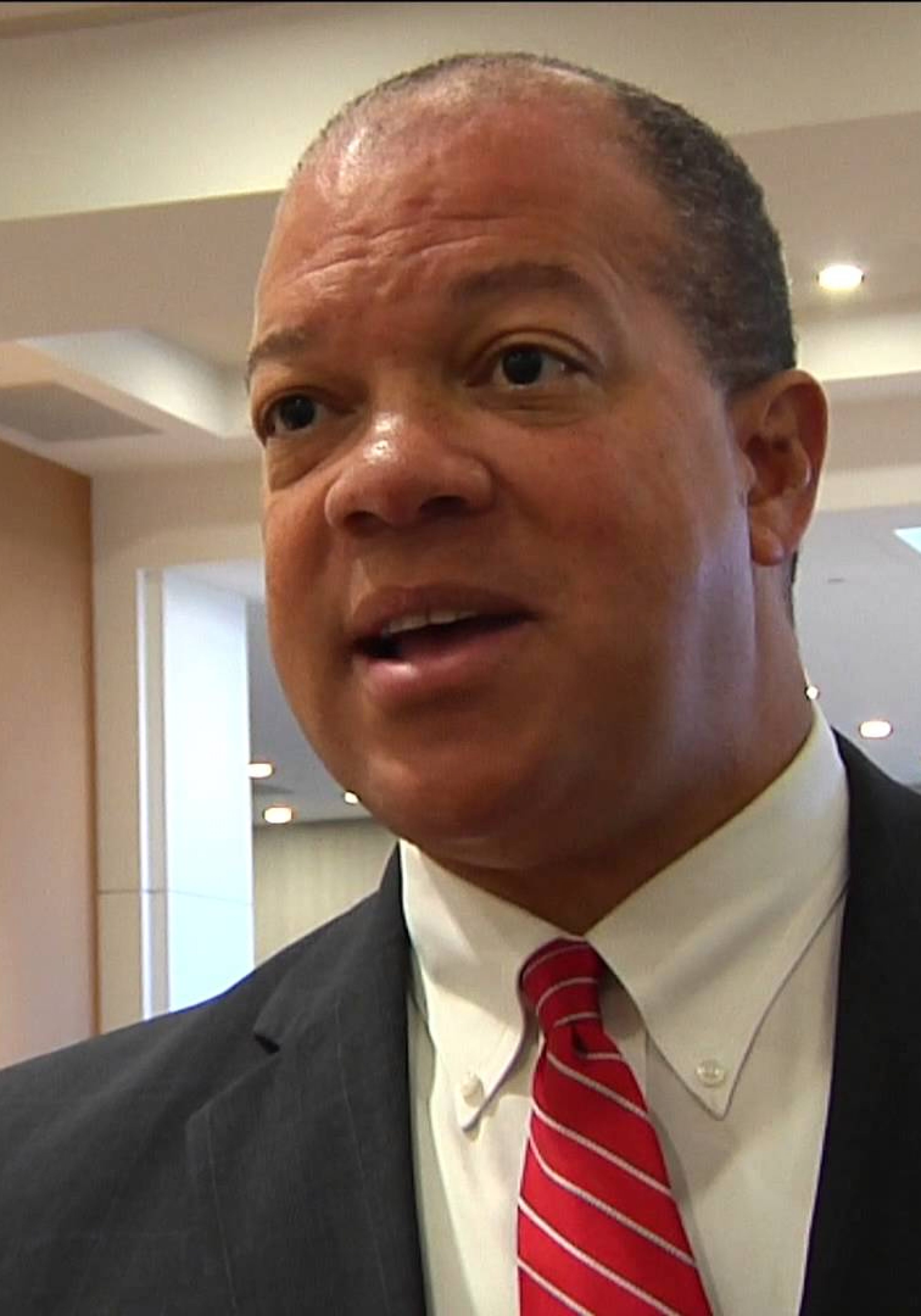 A Panhandle newspaper is reporting state Rep. Mike Hill is being investigated for homestead exemption fraud.
The South Santa Rosa News reported Wednesday that Hill, a Pensacola Beach Republican, was the subject of an active investigation by the Escambia County Property Appraiser's Office.
The investigation relates to an allegation of "fraudulently claiming homestead exemption for a house he owns … in the Marcus Pointe area while listing his home address as (a condo) on state financial reports."
Escambia County Property Appraiser Chris Jones confirmed the investigation but declined further comment.
Hill was not immediately available by phone Wednesday afternoon.
He succeeded the late Clay Ford after a 2013 special election for Ford's seat. But the paper says Hill "relocated from Northeast Pensacola to Pensacola Beach to live inside the district he represents."
A homestead exemption shaves $50,000 off the value of a homeowner's residence, saving him or her on yearly property taxes.
But that house must be the person's "primary residence," not a secondary or vacation house.
Penalties include a lien being placed on one's home until back taxes and interest are paid, plus a 50 percent penalty.
The paper reports that when Hill first ran for office in 2013, he moved from the home to a condo in his district, but kept claiming the exemption on the home.
Hill also is running against state Rep. Doug Broxson for the area's state Senate seat being vacated by Greg Evers, who is term-limited.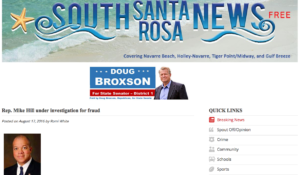 When the paper's article on Hill was accessed by a reporter Wednesday, a large Broxson banner ad could be seen above the news story. That ad was one of several that appeared to cycle, however.
---
Update: Hill campaign spokesman Brian Hughes responded to the story by pointing to another one in the Northwest Florida Daily News on Broxson's alleged "(breaking) the law by first collaborating with a political action committee, then threatening Hill by relaying the organization's willingness to provide 'an unlimited amount of support' to fund a negative campaign on Broxson's behalf."
The money line from that story: "The campaign has gotten increasingly nasty in recent weeks, with each candidate questioning the other's conservative bona fides."
(For comparison, see "Ad slams Mary Thomas for connections to Charlie Crist.")