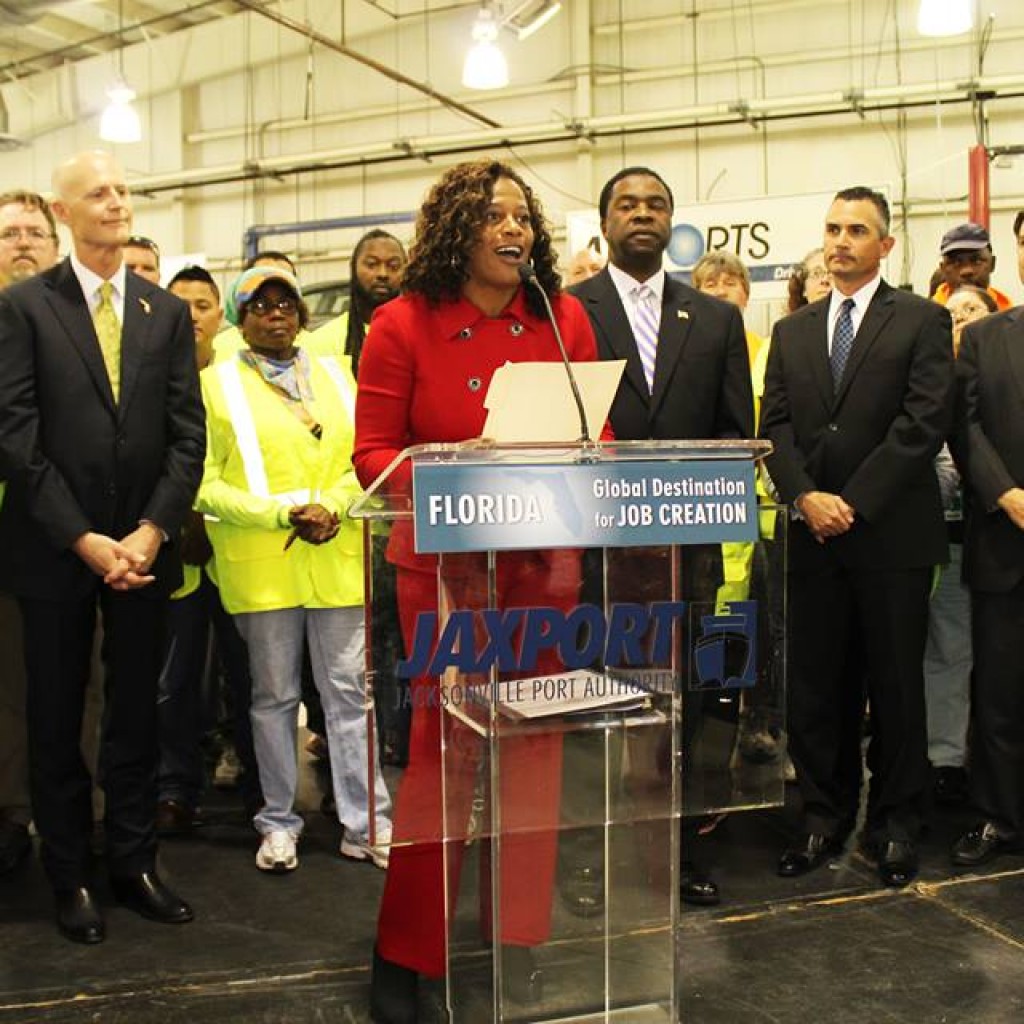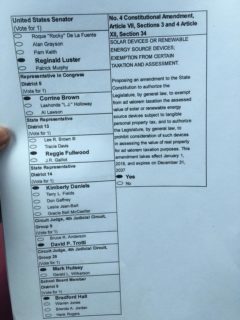 Congresswoman Corrine Brown, on her "Quick Picks," left the House District 14 race blank, despite having endorsed Leslie Jean-Bart first, then Kim Daniels more recently.
Brown did not endorse in House Districts 13 or 14, saying on the Quick Picks sheet that there's a "great slate" of candidates and she would be happy with any of them.
However, it seems Daniels interpreted that as an oversight.
Earlier this week, Daniels distributed a revised version of the document, in which she filled in her bubble in HD 14 and that of Reggie Fullwood (also left blank) in HD 13.
Daniels was called out on that, and then printed her own version of the document, failing to include a disclaimer, according to Jean-Bart, who provided a copy of the document.
"After Sen. [Audrey] Gibson pointed out the doctored Corrine Quick Picks, my opponent switched tactics to create her own QPs. However, in violation of the election law (again), the picks fail to include a disclaimer and a candidate CANNOT contribute anything of value to other candidates while promoting herself. Once again, she is engaging in voter deception and violating the law. Her desperation and lack of integrity are evident," Jean-Bart wrote on Facebook Thursday.
This wasn't the first campaign conflict over the Corrine Brown endorsement. Representatives from the two competing campaigns had a squabble this month in the Sherwood Forest neighborhood in Jacksonville about who was Corrine Brown's real choice.
This also isn't the first time Daniels has been accused of election law improprieties.
She dealt with campaign finance complaints in 2015, including using campaign funds to promote a personal, non-political endeavor; specifically, promotion of her book, "The Demon Dictionary."