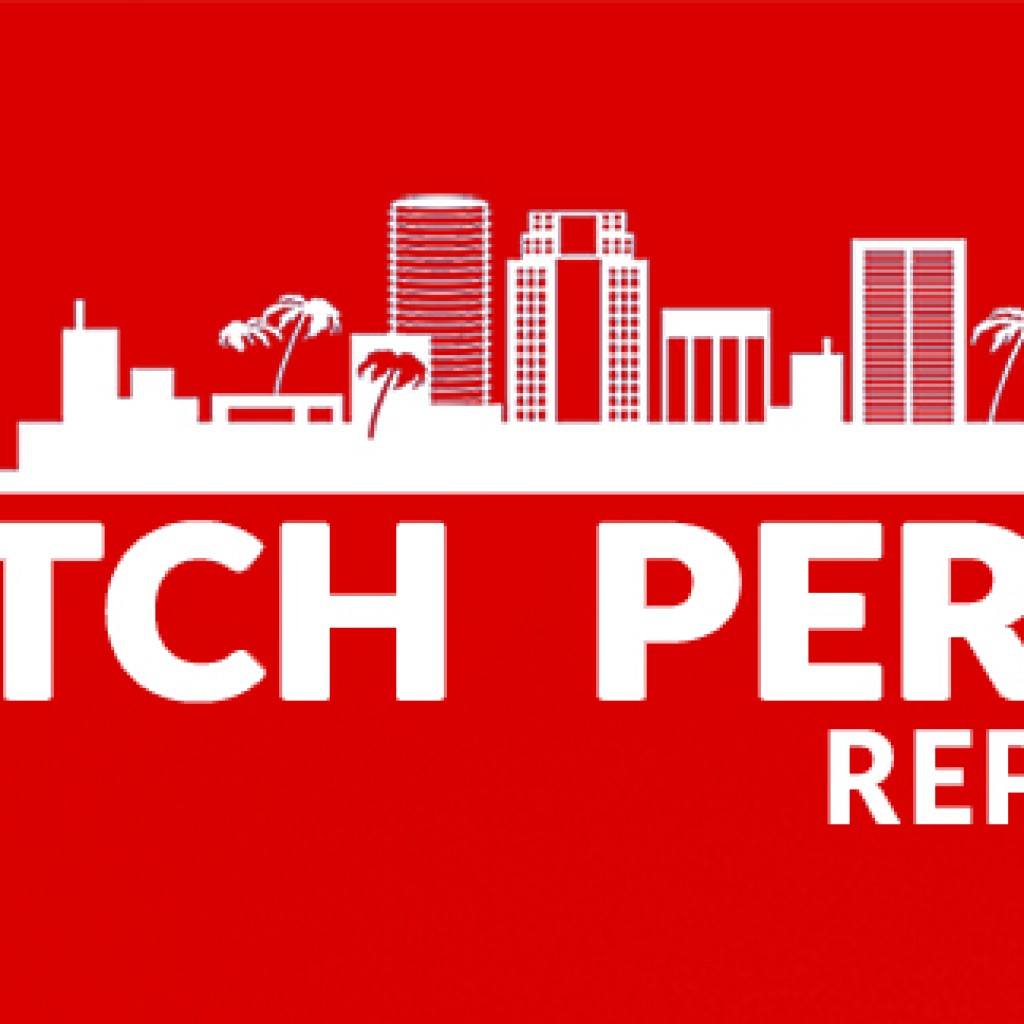 Donald Trump was in Tampa yesterday, in case you didn't hear about it — and he continued to "reach out" to minority communities in his speech. Of course, saying, "I say to the African-American parent, you have a right to walk down the street in the inner city, without having your child or yourself shot" may not be the elixir that persuades anyone to switch sides.
New York Times columnist Charles Blow describes the way Trump is going about it as "urinating on you and telling you to dance in the rain." Blow says the only people even taking Trump's outreach seriously are white people.
So does he really think he can get more black voters to his side? The Washington Post reported yesterday Trump has been motivated by a private poll of black voters conducted by campaign adviser Tony Fabrizio.
"The survey found that blacks have a lesser affinity for Hillary Clinton than they did for her husband and that their support dips once they learn about her advocacy for a 1994 crime bill signed by Bill Clinton, according to two people briefed on the poll's findings," the paper wrote.
Meanwhile, is Trump "softening" on immigration? Who knows? He did mention he was going to build a wall in his speech in Tampa yesterday, which hardly sounds like he's backing off. Then again, in the second part of an interview he taped with Sean Hannity on Tuesday that aired last night, Trump's position seemed to echo that of Jeb Bush's — you know, the guy's whose position on immigration was deemed out of sorts with the majority of the Republican primary electorate last year.
"When I look at the rooms, and I have this all over, now everybody agrees we get the bad ones out," Trump said. "But when I go through and I meet thousands and thousands of people on this subject … they've said, 'Mr. Trump, I love you, but to take a person that has been here for 15 or 20 years and throw them and the family out, it's so tough, Mr. Trump.'"
Trump received a large round of applause from the studio audience when he said he would make sure those immigrants who could stick around would have to pay "back taxes." However, that requirement was something that everybody who talks about comprehensive immigration reform says — pay a fine, back taxes, learn English, etc.
Does it matter? It could affect some of his supporters, despite the contention nothing will deter them from supporting him in the fall. Immigration was perhaps the major issue that allowed Trump to break out of the pack of 17 Republicans last summer. The idea that he would attempt to deport 11 million people has always been considered impractical and unfeasible. But to admit it before the election?
In other news …
Among those on the opening bill before The Donald spoke was his good friend and ally, Attorney General Pam Bondi. To commemorate the occasion, the activist group Progress Florida sent out a petition for people to write to U.S. Attorney General Loretta Lynch asking her to investigate Bondi's refusal to go after Trump University in 2013 after her campaign received a financial contribution from a Trump charity.
A group of immigration activists held court in front of the Fairgrounds before Trump's speech in Tampa.
Jim Norman became a bit hot when asked about the situation that led to his political exile some six years ago at a candidate forum Tuesday night.
At a forum Tuesday night, the Senate District 19 candidates talked about how they'd be able to get Republicans in Tallahassee to go along with proposals to increase early childhood education.