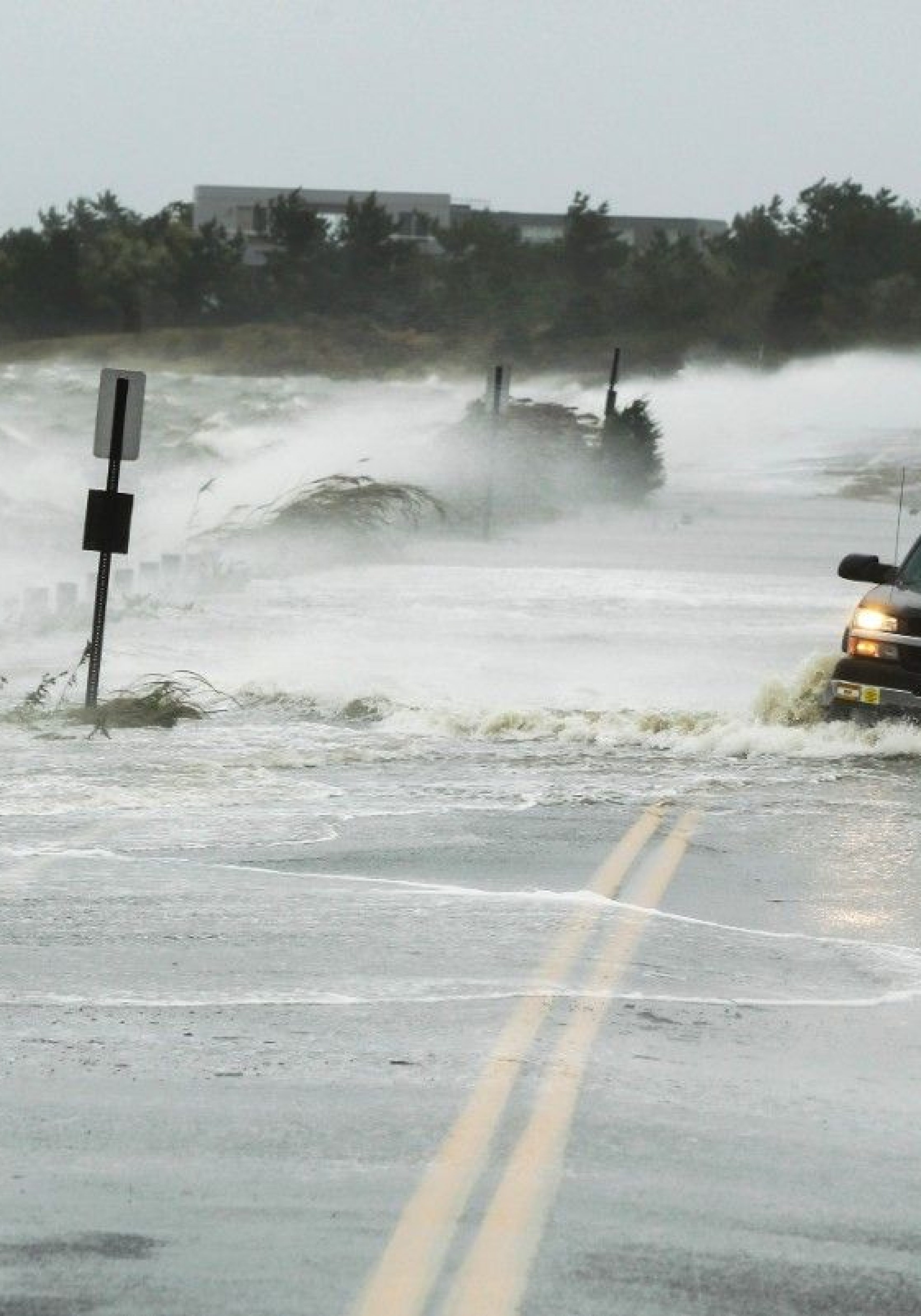 The 2016 Atlantic Hurricane Season could become very active soon if forecasters are correct.
While the season has been fairly quiet so far, with just five named storms forming, NOAA recently increased its storm season prediction and is now calling for 12-17 named storms.
So, as residents stock up on back-to-school supplies, it may be wise to also ensure you are stocked up on hurricane supplies.
With more than a decade going by since the last major hurricanes — Dennis and Wilma — hit the state, it is important that we don't become complacent regarding hurricane preparation.
I can remember the impact Dennis had on Tallahassee and other communities when it made landfall in the Western Panhandle near the popular summer tourist destination of Navarre Beach in August 2005. Then in October, Wilma slashed across South and Central Florida.
These storms produced more than $13 billion in insured property damage. While the power of these storms is tremendous, it is important policyholders know insurers will continue to be there to help restore communities impacted after a major disaster.
As we enter the most active part of hurricane season, Floridians should use this time wisely and make sure they are ready.
Preparedness begins with creating or updating your family's emergency plan and supply kit. Your plan should include information about where to go and what to do if you are forced to evacuate. You should also have a conversation with your insurance agent regarding your insurance coverage. It is important to make sure you have the right amount of coverage for your property.
Ask if you should consider purchasing flood insurance, as most homeowners' policies do not cover flooding, and it must be purchased as a separate policy. It's important to keep in mind that it takes 30 days for a flood insurance policy to go into effect. Creating a home inventory and organizing all of your important insurance documents in one place is another helpful step.
Last, but not least, have a plan for how to best prepare your property and have the materials and tools needed to do so readily available.
Just as residents make preparations for hurricane season, so does the insurance industry. Thankfully, the Florida property insurance market is moving in the right direction. Consumers are finding it easier to purchase insurance in the private market, and insurance rates are stabilizing after years of inflation.
The state-run Citizens Property Insurance Corp. has made significant progress in reducing its number of policyholders and achieving financial stability. The so-called "hurricane tax" has been lifted from home and auto insurance bills and the Florida Hurricane Catastrophe Fund is the strongest it has ever been.
However, there is a growing problem with fraudsters trying to take advantage of homeowners following storms. Some water remediation companies have tried to get homeowners to sign documents, which allow them to take homeowners out of the insurance claims process.
With these documents, the homeowner is actually signing over control of their insurance policy to third-party vendors and opportunistic lawyers looking to take advantage of them in a stressful situation. As soon as the homeowner signs that piece of paper, they lose control of their claim and their rights under the policy and any litigation associated with it. This type of abuse is a get-rich-quick scam many are using to hurt hardworking Floridians.
It's also driving up insurance costs in several areas of the state, leaving homeowner suffering through unnecessary litigation.
As we approach the 2017 Legislative Session, we hope lawmakers will address this type of abuse, and in the meantime, we hope the remainder of the hurricane season will be quiet.
___
Logan McFaddin is Florida regional manager of the Property Casualty Insurers Association of America.