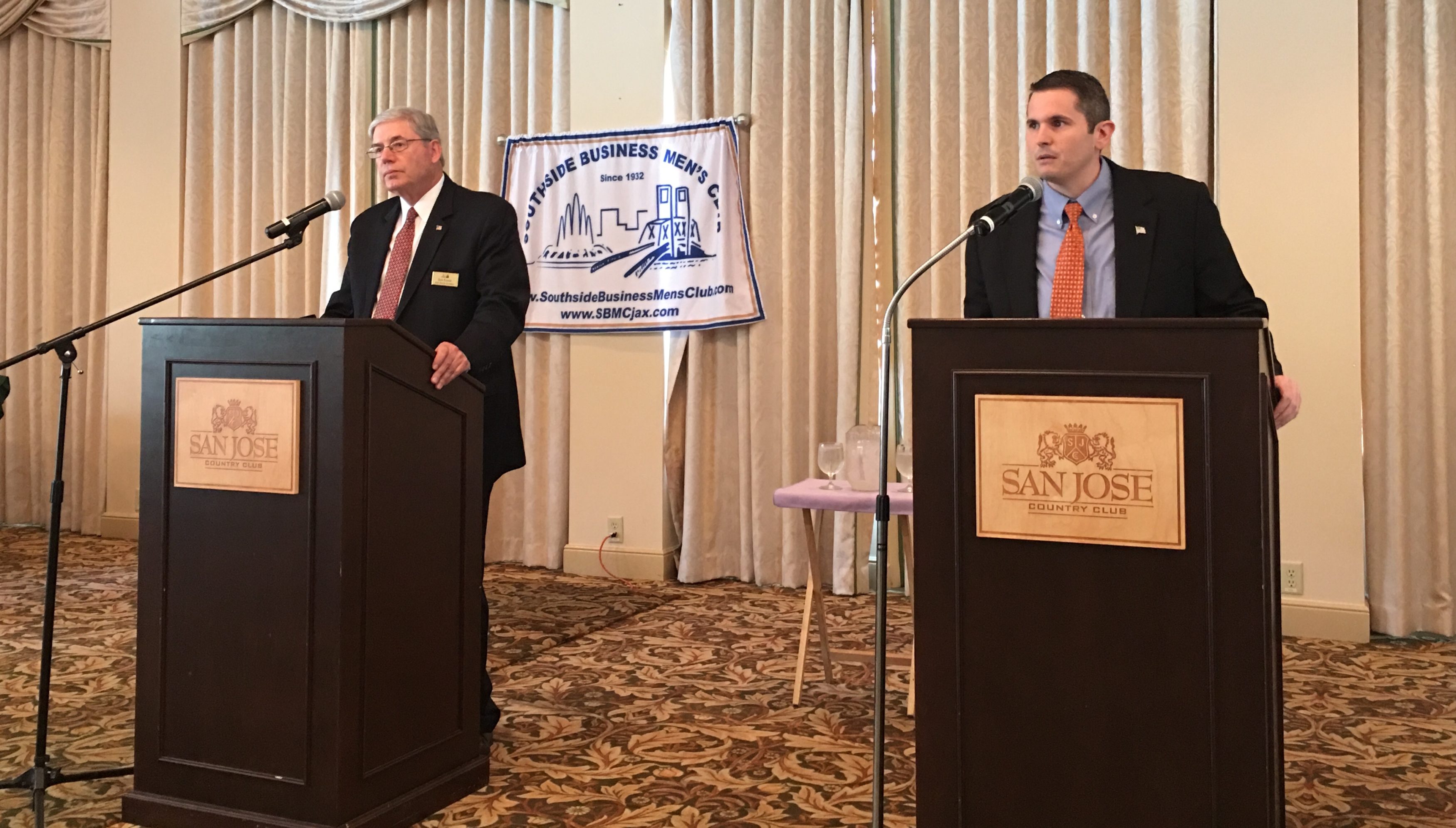 One of the most compelling races in Northeast Florida this summer was the race for the House District 16 GOP nomination between Jason Fischer and Dick Kravitz.
Fischer vs. Kravitz: a battle of closed fists and brass knuckles; charges and countercharges; character assassination, and social media excoriation.
In other words, it was good politics and great theater. And it went down to the wire.
The contrast between Fischer, in his early 30s and coming off of serving most of a term on the Duval County School Board, and Kravitz, a man in his mid-70s whose career path took him from bartender to hypeman for professional sports franchises of the 1970s and 1980s, to public office starting in the mid-1980s, was stark.
The one forum debate between the two candidates was charged, with Kravitz calling Fischer a liar … a charge Kravitz reiterated, with lots of caps lock, on his increasingly emotive Facebook posts as the election approached.
Meanwhile, Kravitz's own probity came into question; the National Rifle Association and Marion Hammer backed Fischer in this election, throwing Kravitz into a tizzy that ended with him calling Hammer a liar too.
Much of that theater happened during absentees and early voting, in a race that Fischer's seasoned political consultant, Tim Baker, called a "brawl."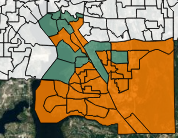 "Lost [absentee ballots], won early close, and then slammed Kravitz with Election Day," was how Baker characterized the race.
Baker also noted Mayor Lenny Curry "came in strong for Fischer with tens of thousands raised to his PAC ["Conservative Solutions for Jacksonville"] in the last 10 days and went against Matt Schellenberg in Mandarin."
Schellenberg, the district councilman in that neck of the woods, endorsed Kravitz in August. But it didn't help enough.
"Jason blew [Kravitz] out in Mandarin," Baker added, while Kravitz did better toward the northern part of the district.
The map from the Duval County Supervisor of Elections office, seen in this piece with Fischer in orange, reinforces that narrative.
When we spoke with Fischer on Wednesday, he was audibly relieved to be done with what was a bruising campaign.
"It was an exciting night," Fischer said, one that he was "glad to spend with friends and family" celebrating a "decisive victory."
The conversation quickly moved to Kravitz's objection to the NRA's position regarding his candidacy.
Hammer, said Fischer, was "aware she was being called a liar."
Fischer had an interesting theory as to why the NRA endorsement against Kravitz vexed the political warhorse so.
"He's a career politician," Fischer said. "It threw him off."
Those misstatements, Fischer added, are "part of the reason Kravitz lost."
Fischer, a lifetime NRA member, clearly valued the endorsement; certainly, it was an effective counterweight to the aggressive backing of the Fraternal Order of Police behind Kravitz.
But Fischer had help from a very important local also — the big winner of the Aug. 30 primary, Jacksonville Mayor Lenny Curry, who as mentioned above, helped with PAC fundraising down the stretch.
"I was proud to have the mayor's help and support," Fischer said, noting that he was the nominee in Curry's home district.
There were those who objected to Curry doing a robocall for Fischer – who was an early supporter of Curry's – at the end of the campaign. As is the case after campaigns end, though, such objections will be quickly forgotten.
It's easy to imagine Fischer will be Curry's most reliable ally in the Duval Delegation.
For one thing, Fischer was the only candidate for the state House that Curry endorsed. For another thing, said Fischer, Curry and Fischer have similar policy visions.
A compelling and coherent policy vision is something Fischer believes will be essential for the local delegation going forward; namely, what Fischer calls a "commitment to unity for our region."
"Jacksonville delivers a lot of votes for our region," Fischer said, and the delegation needs to be "aggressive in making sure to take care of Jacksonville."
Fischer has to survive a November election against write-in George Doran, so he's "not measuring the drapes yet."
However, he has talked to incumbent representative Charles McBurney, and there will be a cooperative transition.
"My goal is to be the best representative for this area that I can be," Fischer said, and attention to historical issues is a big part of that.
Fischer has gotten congratulations and plaudits locally and beyond since his nomination; one person who had yet to reach out, regrettably, is Kravitz.
"Friends around the state are very excited to see a young Republican elected," Fischer said.
Fischer's priorities in office, beyond local bills, would be typically pragmatic and reflective of his campaign support: education scholarship accounts and universal school choice; an end to Common Core; relief in business income taxes; and open carry laws.
However, he realizes there's just one hurdle.
"Right now, I'm just focused on winning in November," Fischer said.