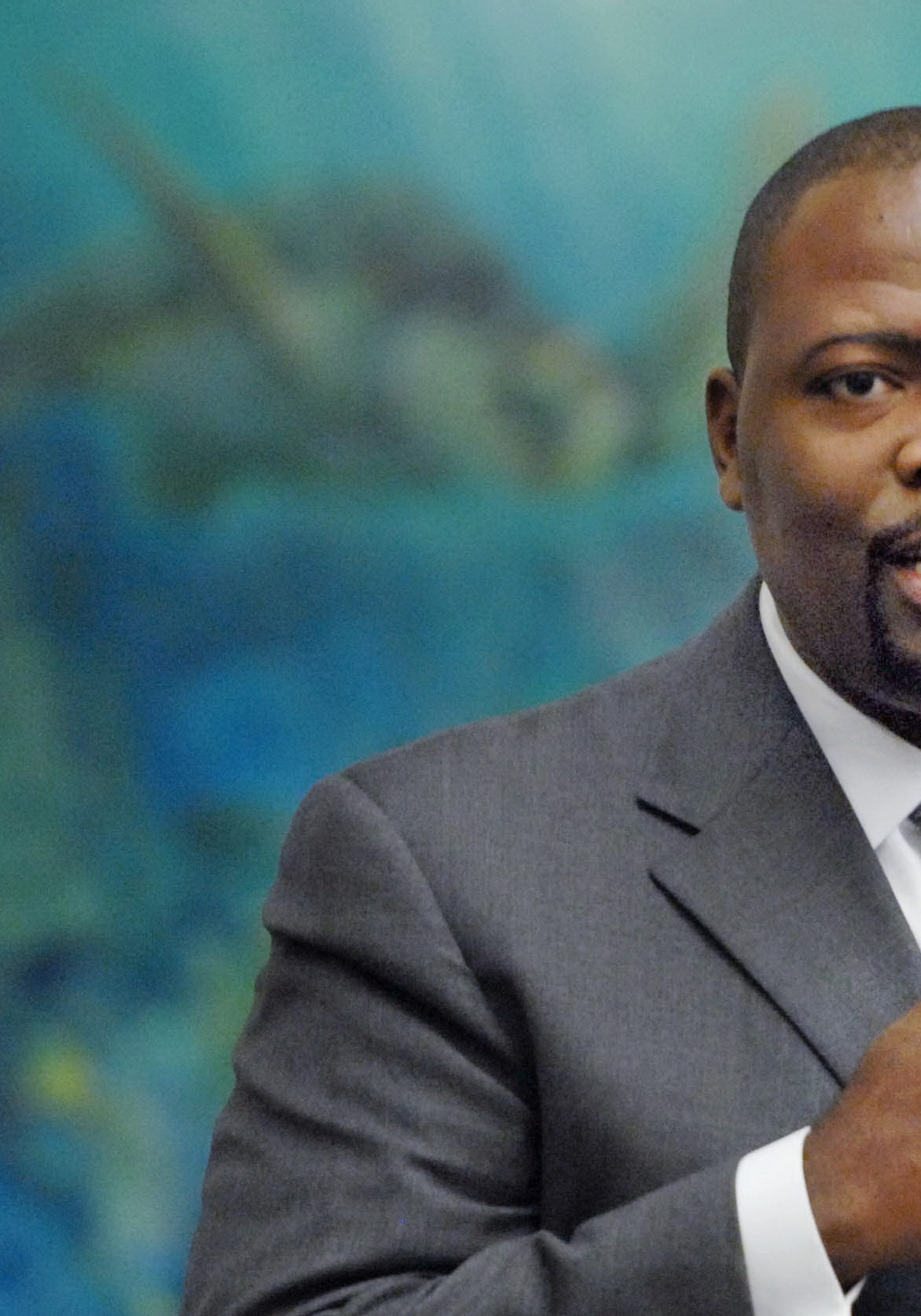 On April 15, the feds came for House District 13 incumbent Reggie Fullwood.
Tax Day saw 14 federal indictments — ten for wire fraud (related to the personal use of campaign funds) and four for failure to file tax returns for those funds.
Fullwood was left for dead.
The broadcast media in the Jacksonville market stalked the Democratic state legislator, demanding answers.
Fullwood maintained that the charges were overblown. And as spring became summer, it appeared his argument was picking up strength: the judge in his case ruled that, contrary to prosecutorial assertions, the state of Florida's Division of Elections was not defrauded in his case.
Since campaign contributors got what they paid for — their candidate in office, they weren't charging fraud on the Democratic Whip either.
Fullwood filed a motion to dismiss the case in mid-August, and though that hasn't been ruled upon yet, he nonetheless has come a long way in less than five months.
****
While he fights a legal battle, Fullwood also had to fight for his political life.
His most viable opponent was an old friend: Tracie Davis, who had run for supervisor of elections the previous year.
Davis came close to unseating Fullwood, racking up advantages in Absentee Ballots and Early Voting.
The tide turned on Election Day, though, with the difference being getting eligible voters to the polls, rather than the super voters Davis targeted and won.
In the end, Fullwood won every precinct located in Jacksonville City Council districts 7, 8, and 9.
A significant contributing factor: the Florida Democratic Party giving $8,400 as part of more than $15,000 in contributions the last two days of the campaign.
Despite some local Democrats working against him, in the end, the cavalry arrived.
A news release issued by his campaign summed up the primary process.
"I am so thankful for the support of people across this community. It was a very hard-fought campaign, but the voters spoke, and I am excited to continue working for the people in Tallahassee", said Fullwood, using a phrase that has more than one meaning given that over $15,000 came in from Tallahassee at the end of the campaign.
****
On Friday, we talked to Fullwood about the campaign.
What was it like beating a friend in the primary?
Fullwood's not detached from the battle with Davis just yet.
"She supposedly was a friend. Mark Griffin" — the GOP nominee that he faces in November — "supposedly was a friend."
"With friends like these," Fullwood asked, "who needs enemies?"
Fullwood believes that they saw an "opportunity," a chance to take out a "wounded" politician.
However, the story of this campaign season for Fullwood has been redemption: the federal charges notwithstanding, he's still going.
****
There were no sure things, of course. The money started slowly, Fullwood said, and it "took a while to pull the team together."
Ultimately, it was support from people in the community that drove his decision to run, despite "embarrassment" over the legal situation. From community forums to grocery stores, he heard the same message: if you're going to fight the charges, fight for your seat as well.
Part of that support came from him being a known commodity in Council Districts 8 and 9, he said, but he recognizes that he "clearly has some work to do," especially in Arlington, St. Nicholas, and Empire Point … areas that fell in behind Davis on primary night.
One factor that will be a determinant: his motion to dismiss counts in his campaign finance case. The delayed action on that one by the judge, Fullwood said, is predicated on giving the prosecution time to respond.
He expects a hearing at the end of September. And he is optimistic about how it will go.
****
Meanwhile, the future — a run against Republican Pastor Mark Griffin, who has real money behind him and a manager — Sam Newby — who serves on Jacksonville's City Council, who has a lot of pull in the Duval County GOP, and who knows how to sell GOP values to traditionally Democratic African-American constituencies.
"Unlike Mr. Griffin, I actually live and work in the district, so I know needs of the community, and I am working daily to find solutions to our problems. Like his party's nominee for President," Fullwood wrote, "my Republican opponent still has a lot to learn about getting in touch with this district."
In response, Pastor Griffin took the high road.
"My work in the community speaks for itself. I have a proven track record of working to find real solutions in many of our challenged neighborhoods. This is not campaign talk. This is what I do. It's my life calling and commitment," Griffin wrote.
Fullwood isn't buying it, though. In our conversation Friday morning, he was very direct in discussing how the rest of the campaign would go.
"This is going to be a very partisan general election," Fullwood said, referencing the presidential race in which Florida is critical.
Fullwood, as a staunch Democrat, believes he has a distinct advantage in a Democratic district, especially given that African-American Republicans typically don't pull Democratic votes in the end.
Also in play: Fullwood's commitment to health care and raising the minimum wage, a stark contrast to Griffin, who hasn't even been able to rule out supporting Trump for President.
Fullwood believes the pastor is in for a "rude awakening."
"He lives in Hidden Hills," a gated community with a golf club outside of the district, Fullwood said.
"Both his churches aren't in the district," he added.
Even Eureka Garden, for which Griffin takes credit for improvement, seems suspect to Fullwood.
"He's been over there for several years," Fullwood said, and "nothing's changed."