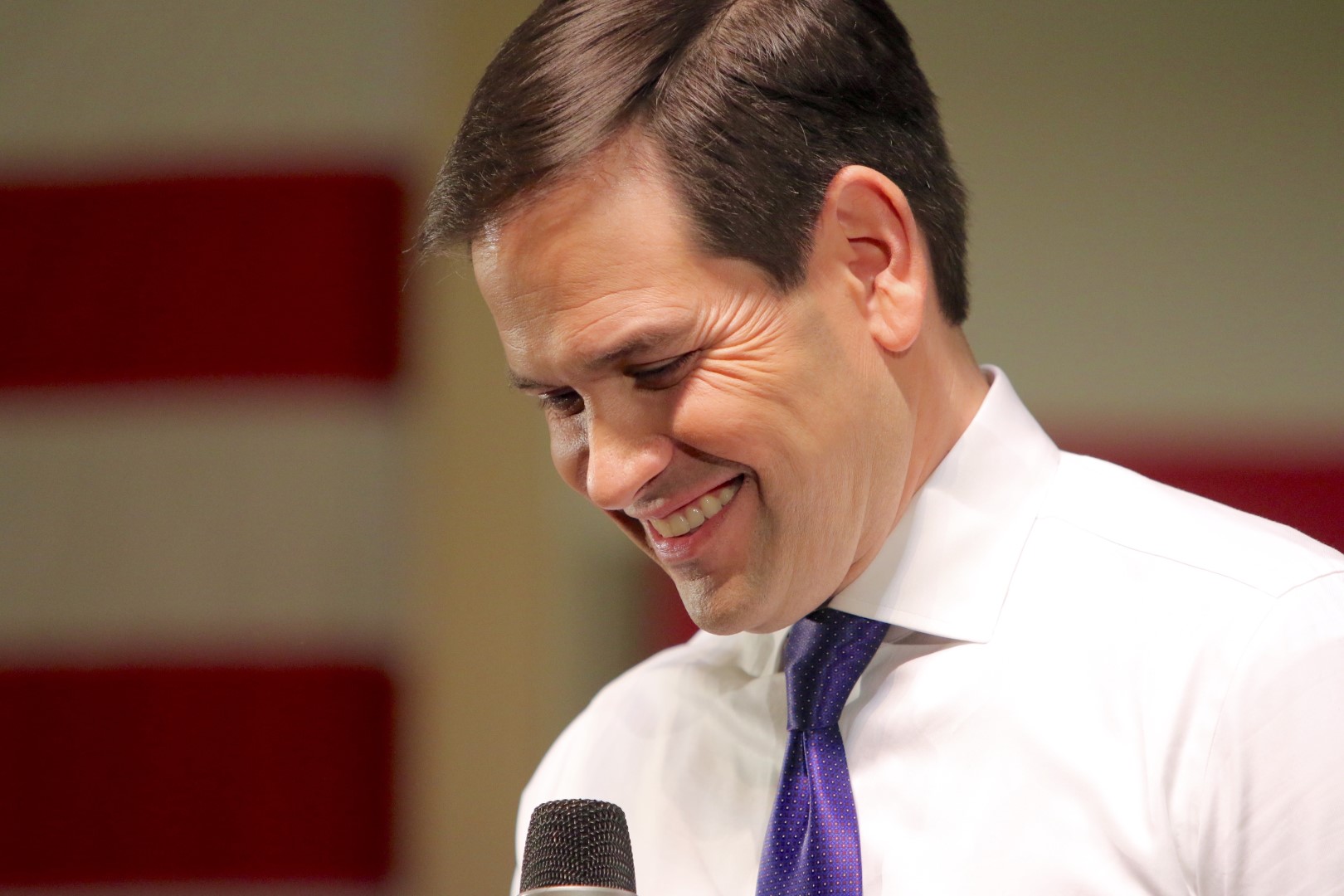 I love a good campaign slogan. It can be the key to victory, as we saw with Barack Obama's "Hope and Change" and George W. Bush's "Compassionate Conservative" pitch.
And then there is Marco Rubio, Florida's reluctant U.S. senator who is running, sort of, for re-election to an office he doesn't appear to completely embrace. When asked a fairly straightforward question on CNN if he will commit to serving the full six-year term if Florida voters re-elect him, Rubio said (paraphrasing here): Nah.
"No one can make that commitment because you don't know what the future's gonna hold in your life personally or politically," he told the network.
So here is Rubio's slogan: "Maybe I'll stay, maybe I won't. Rubio: 2016 (but no promises beyond that)."
I actually give Rubio some props for honesty in his answer, but voters have to wonder if this so-called young-man-in-a-hurry has his track shoes on again. He shirked the duties of his duly elected office not long after voters elected him, mostly so he could jump the line Obama-style and become the next president.
Then along came Donald Trump, whose rough-and-tumble campaign of insults ("Little Marco!") led to a dramatic flameout and a humiliating defeat in Florida's primary. Rubio clearly wasn't ready for the big stage.
He might be better prepared four or even eight years from now; who knows? It is clear, though, that he views the Senate as just a glorified green room while he awaits his presidential close-up.
Ambition is fine, but being a senator is not a part-time job. Florida is experiencing all the problems associated with runaway growth, and by the time Rubio's second term — if there is one — would expire, the state Chamber of Commerce projects Florida's population to swell to 26 million. For comparison, that is basically the population of Australia, crammed into a much smaller space.
So yeah, we need someone in Washington willing to fight the parliamentary war on Florida's behalf. We're gonna need a lot of stuff to deal with all this growth. We don't need one of our two senators off auditioning for a better gig that whole time.
Patrick Murphy, Rubio's Democratic opponent in the November general election, jumped all over the noncommitment. Although Rubio leads by six points in some early polling, you can bet that CNN comment is going to be replayed a few thousand times between now and Election Day.
The message will be clear: A vote for Rubio could be a vote someone else you can't sure of. Maybe Gov. Rick Scott would take the seat himself if Rubio were to win and then resign. Maybe it would be someone else.
The point Murphy can and will repeatedly make is that he wants the job for the long haul, but Rubio can't say the same.
And that could be the most convincing slogan of all.
Last updated on September 2, 2016