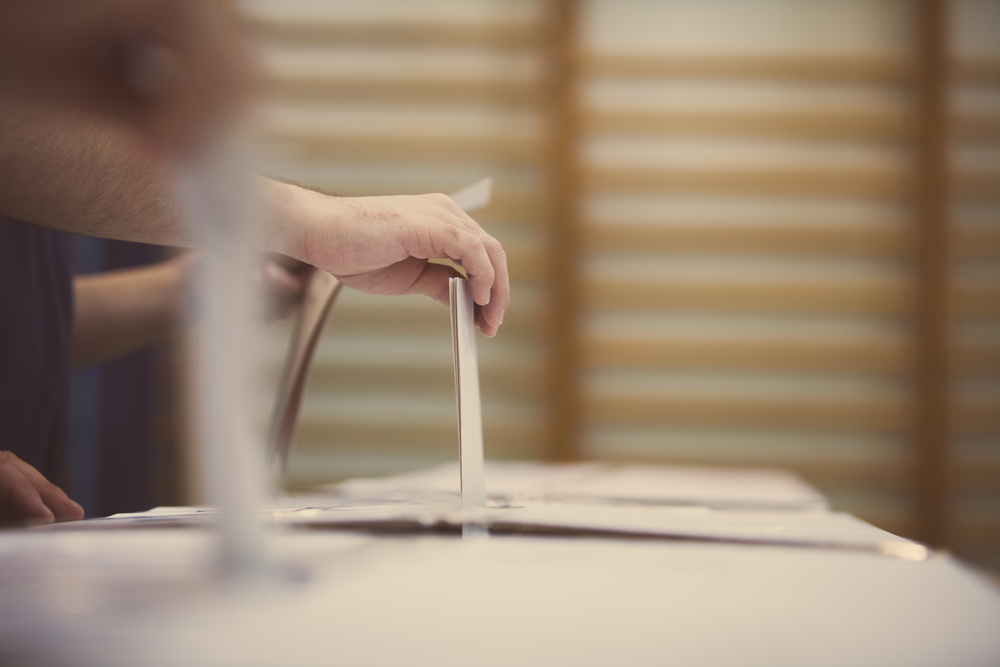 Former Jacksonville mayoral Chief of Staff Chris Hand is a believer in representative democracy. Concomitant with those beliefs, a belief in reform, which he outlined this week in the Orlando Sentinel.
The entire piece is worth a read, as Hand outlines problems with elections in the Sunshine State in 2016 … and potential solutions.
One issue that bedevils Hand — and many other observers — was the low turnout in the pivotal August primaries, which in many races across the state (and virtually every race in Northeast Florida) had more importance than the November election.
"The Florida Division of Elections reports that only 23.88 percent of registered Florida voters cast ballots on or before Aug. 30," Hand writes, noting some major counties "showed an even lower turnout. In Hillsborough County, only 18.91 percent of voters cast ballots. The Orange County voting rate was 18.14 percent. Broward County had the lowest turnout in the state at 16.58 percent."
For Hand, that voter anomie presents real problems … problems "exacerbated by other aspects of Florida law."
One problem was created in 2001, when the "two-election party primary system" was abolished.
That system required a candidate to win the majority primary votes to win the election, instead of the current setup, where people can — and do — win nominations with pluralities of the vote.
Jacksonville saw that throughout the Aug. 30 elections.
Al Lawson and John Rutherford won primaries in congressional races with under 50 percent of the vote.
Cord Byrd, Clay Yarborough, Kim Daniels, and Reggie Fullwood won state House primaries, with none of them getting over 46 percent of the vote.
Would all six of these candidates have prevailed in runoff elections? It's doubtful.
Of the four, Fullwood — under federal indictment — is the only one with a competitive race in November.
As we saw locally in the 2015 municipal elections, the winners of the first elections for sheriff and mayor [Democrats Ken Jefferson and Alvin Brown] did not win in the runoff elections … despite getting endorsements, in each case, from vanquished opponents from the Republican Party.
Hand also takes aim at the closed primaries, which bedeviled local Democrats who wanted to vote in races for state attorney and public defender.
Incumbents Angela Corey and Matt Shirk — or their campaign ops — were aware of, and even helped to orchestrate, the machinations that forced Democrats to either change registration to the GOP or not be able to vote.
They got beaten, of course, by resounding margins. The disenfranchisement of voters was spotlighted by interested media, even as Corey continued to insist that since closing a primary was perfectly legal, it was the right move.
Hand would like to see the "write-in loophole" eliminated … and he believes 2017 is the year to do it.
He also urges moving the primary from late summer to spring, asserting that Aug. 30 is a time when many voters are thinking about summer vacation, getting their kids back in school, and preparing for the onset of tropical storms.
Hand asserts democracy should not be a "spectator sport." And he's too polite to say so … but a major reason that it has been rendered a spectator sport has been deliberately manifested by state legislators over the years, removing the input of the voting public in favor of special interests inside and outside the state, who often outspend candidates in terms of mailers, advertisements, and marketing of their positions.
Is that an optimal approach? It depends on who you ask.
Those in favor of centralizing power in Tallahassee and with special interests both inside and outside the state believe so.
Those paying attention elsewhere may beg to differ.
Hand's piece is very much worth a read.
Including by Jacksonville's newest representatives, many of whom were effectively elected before Labor Day.