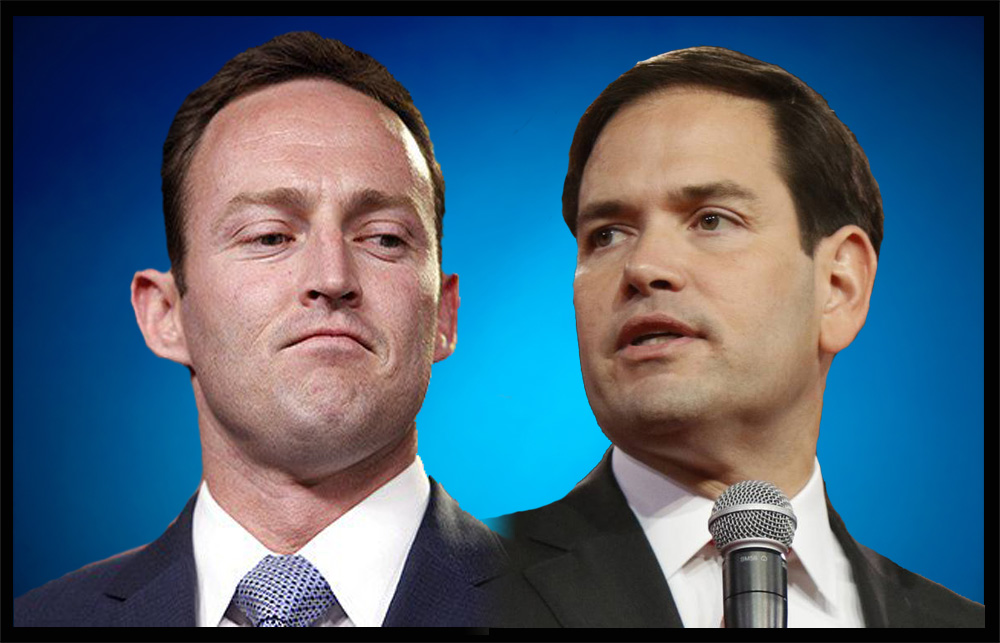 Patrick Murphy has a message for Marco Rubio: "Florida's just not that into you."
To prove his point, Murphy, the Democratic candidate for U.S. Senate, sent supporters an email citing a new survey where, out of 100 senators, Rubio ranks as fifth-least-popular in the nation.
The poll, released Wednesday by digital media research firm Morning Consult, found that among Florida voters, Rubio has a dismal 41 percent disapproval rating — which Murphy says is a result of Rubio having "the worst attendance record of any Florida senator" in nearly half a century.
According to Morning Consult: "Rubio's favorability has barely changed (from 45 percent to 46 percent) since the incumbent senator changed his mind about not running for re-election and cruised to victory in the primary after most of his opponents dropped out."
At the top of the Senator Approval Rankings, Sen. Bernie Sanders is more popular than ever among his constituents.
In addition to pointing out Rubio's weak support among Floridians, Murphy also blasted the incumbent's recent refusal to commit to a six-year term if re-elected, as well as his continued support of Donald Trump for president.
During his unsuccessful presidential run, Rubio referred to Trump as a "con man." Despite heated rhetoric between the two Republicans on the campaign trail, Rubio was trounced in the GOP primary for his home state of Florida.
Of the polling, Murphy said: "These results are hardly surprising."
To find out the most popular and unpopular U.S. senators, Morning Consult crunched numbers based on interviews with 72,000 registered voters since May. Senate Majority Leader Mitch McConnell of Kentucky has been ranked least popular among home-state constituents, with a disapproval rating of 51 percent. Senate Minority Leader Harry Reid, a Nevada Democrat, is ranked third-least-popular, with a 43 percent disapproval rating — up two spots from earlier this year.
Last updated on September 14, 2016