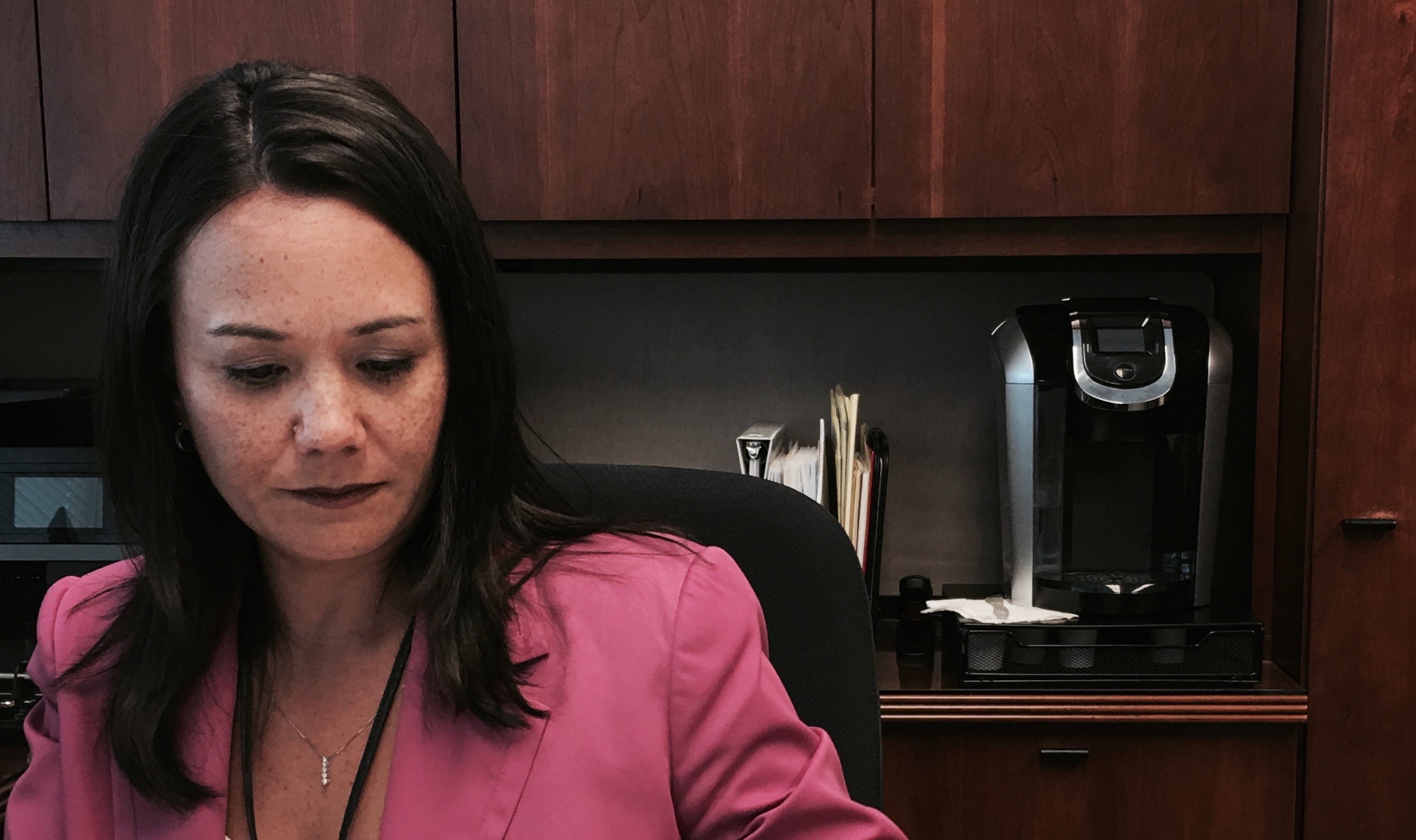 Jacksonville City Councilwoman Anna Brosche ran a textbook campaign to get elected in her at-large race, projecting an image of serene competence in an electoral battle against the then-incumbent, Kimberly Daniels.
Brosche, a CPA, won in last May's election handily, and since getting on the council, has not missed a beat.
While some elected to the body for the first time in 2015 found their footing slowly, sometimes overstepping the unspoken code of the body to learn the role before trying to run the show, Brosche — even in a position as important as vice-chair of the Finance Committee — by and large maintained her own counsel, choosing not to grandstand or editorialize as some council members are wont to do.
Her quiet, yet definite, leadership style was rewarded by Council President Lori Boyer, who made Brosche chair of the Finance Committee this year. And, once in that role, Brosche got to manage the August budget deliberations … which may have been the smoothest in recent memory.
When asked why it went so smoothly, Brosche noted it was a function of having experienced the one the previous year, which was "good" and "fair."
Indeed, the biggest drama with last year's budget: the decision council members made on the night the budget was approved by the full council.
After texting with the head of the fire union, members changed an earlier vote and moved a third of a million dollars from a stormwater fund to fire and rescue "safety officers."
This year's "curveball" surfaced early in the proposed budget from the mayor's office: a sweep of $4.5 million from a downtown development fund into the general fund.
"The issue was identified very early in the process," Brosche said, and work commenced "right away to find an opportunity to fill that hole."
And the work was rewarded. It was revealed there were savings on debt refinancing, and opportunities for truer budgeting related to the hiring of police and fire training classes.
The committee went into the final day of the budget discussions $1.7 million in the black, Brosche said.
And there was a chance to spend a little bit more money on public safety. Council President Boyer proposed an amendment to pay for Shot Spotter gunshot detection technology through the Jacksonville Journey budget, with money from a closed Jacksonville Sheriff's Office capital budget.
Other enhancements: $1 million more for sidewalk repair, mitigating a recurrent risk management concern; $3 million more for court-mandated ADA sidewalk repair; and $3.5 million cash for vehicle replacement, a liquidity that tamps down the need to borrow for those costs.
"The administration doesn't stop thinking about the budget," Brosche noted, saying they came into this year's budget with "420 days of understanding what is going on" with the city's balance sheets.
The smooth process, Brosche related, was a composite result of an efficiently functioning administration providing a solid product, which allowed the council auditor to "scrub" further and make refinements of what already was a "clean process."
Another positive augury for the city's fiscal position: favorable variances in revenue at the end of the third quarter ($12.6 million over projections) and expenditures ($17.4 million below projections).
This $30 million swing, if it holds, will bolster the city's reserve funds; money necessary for the inevitable economic downturn to come, says Brosche, given the way millage is calculated.
"When we do take a dive from a [macroeconomic] perspective," said Brosche, "the formula for property tax" is affected, as millage revenue can "go down really fast" but "it takes a long time to get back where you were."
Indeed, Jacksonville is still attempting to get back to millage collection levels of the pre-2008 period, a struggle that has affected city services in numerous ways.
The passage of County Referendum 1, which permits extension of the current Better Jacksonville Plan contingent on new pension plans with at least one of the city's pension funds, obviously makes Brosche happy.
But, in keeping with her profession as an accountant, she is cautious, saying that benefits of the referendum passing "may not materialize on my watch," but "true breathing room" should eventually exist.
****
With budget and the pension-tax push in the books, Brosche gets to look forward to "pretty hefty agendas" in the regular finance committee, and the special committees also.
On deck: a deep dive into community development block grants, as well as a more holistic look at the grants various city departments apply for.
The goal: to get the committee — and the council — to a "more centralized place of understanding" of these issues, as well as other gaps in the budget, such as the sheriff's office negotiating a contract with UF Health for free inmate care.
UF Health, which operates on a shoestring with a mere $26 million stipend from the city, is stuck with a "$9 million cost that JSO is not paying for."
While there is optimism related to the new North Campus of the safety net hospital improving the overall payer mix, and while there have been negotiations related to using UF Health as the healthcare provider for the city, there are obviously "complications" with funding levels.
****
Of course, there's more to Brosche than budget.
If there were a bookie taking bets on which member of the Class of 2015 would be first to make her way to council leadership, the smart money would be on Brosche.
Spoiler alert: she's not averse to the idea.
"I'm definitely considering it," Brosche said. "I've made my way into these spots."
However, any bid for leadership will happen at a moment of her choosing: "the right time for me, the right time for the council as a whole."
Another hot-button issue with which much has been expected of Brosche: a staunch position on the expansion of the Human Rights Ordinance.
When asked about the process truncated earlier this year, her response was interesting.
"I don't think we ever really started," Brosche said.
"My words were pretty consistent during the entire campaign. I have zero-tolerance for discrimination," Brosche said, but legislation must "make sure that small business and the faith-based community is considered as part of the process."
Brosche, during her campaign against the anti-HRO Kim Daniels, was "turned into a champion of the topic."
"There may be people who expected me to be a champion, a leader. I'm interested to know how people reached that conclusion," Brosche said, wondering "how much of it was me, and how much was it the nature of that race in particular."