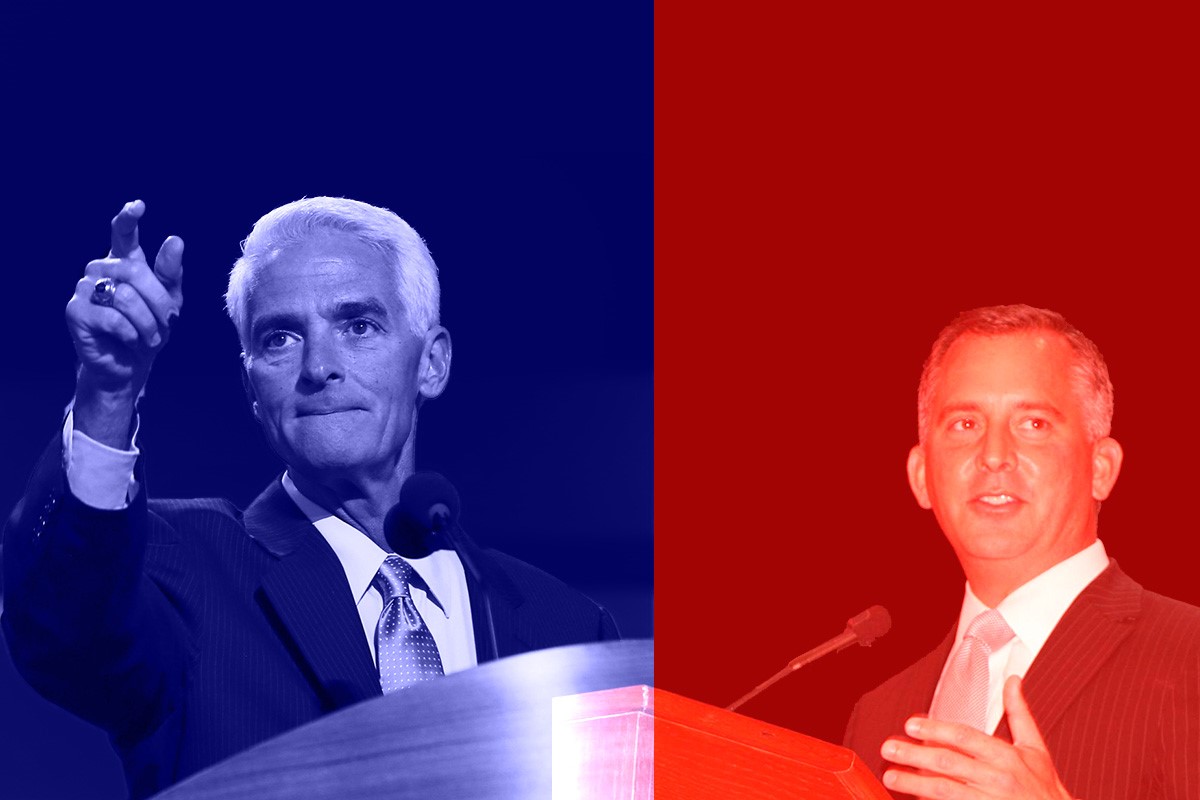 A new poll shows David Jolly holding a three-point lead over Charlie Crist in the race for Florida's 13th Congressional District.
The survey, conducted by St. Pete Polls for Florida Politics, has Jolly at 46 percent and Crist at 43 percent.
The Indian Shores Republican is ahead of the former governor despite the district breaking for Democrat Hillary Clinton over Republican presidential nominee Donald Trump, 47 to 40 percent.
Buoying Jolly's numbers is a strong favorable-to-unfavorable ratio of 54 to 25 percent. Crist's favorability numbers are evenly split at 45 percent.
Even though Crist trails Jolly, there is room for improvement, according to the poll.
First of all, 11 percent of voters are undecided — a large amount considering how well-known both candidates are in the district.
Also, Crist is holding only 67 percent of the Democratic base, with Jolly earning 20 percent. Crist should be able to claw back some of that vote.
An internal poll for Jolly released Monday finds a tied race, with Crist and Jolly both at 46 percent.
Jolly and Crist square off Monday evening in what likely will be the only televised debate of the campaign.
St. Pete Polls' survey had a sample size of 739 and has a 3.6 percent margin of error.