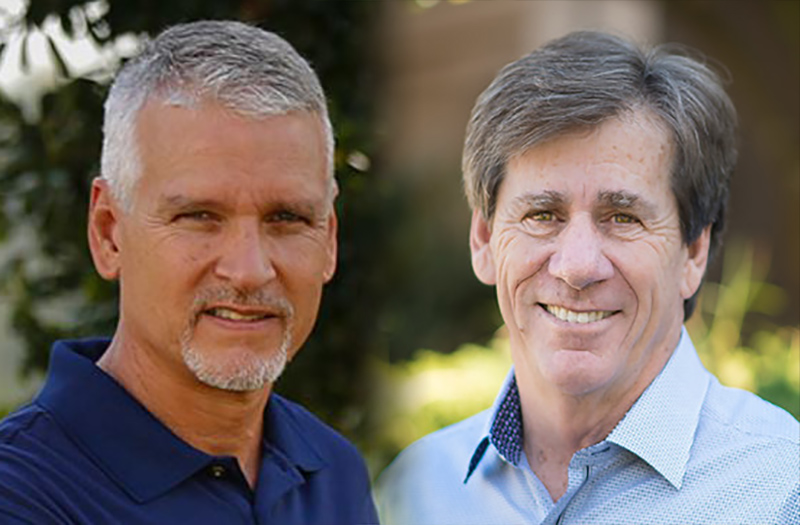 A new St. Pete Polls survey conducted Monday shows a close race in Senate District 8 between Democrat Rod Smith and Republican Keith Perry.
While Smith's lead of 43 percent to 38 percent is outside the 3.3 percent margin of error, the undecided column contains 19 percent of the 891 people surveyed by phone, suggesting that there is room for this race to move.
The battleground in this race — and where Smith currently has a double-digit lead — is the bloc of independent voters.
While Smith commands the support of 64 percent of Democrats, and Perry has the backing of 64 percent of Republicans, the break among NPAs is 42 to 32 percent in favor of Smith.
Smith also has a strong lead with female voters (42 percent to 32 percent), and leads among all age groups.
****
Neither Smith nor Perry are resoundingly popular among those surveyed.
Smith's net favorable number is +2, with 33 percent regarding Smith favorably and 31 percent unfavorably.
Perry, dogged by recent publicity regarding a spirited disagreement over campaign yard signs, currently has a net favorable number of -4, with 34 percent unfavorable and 30 percent favorable.
Perry has room to improve in all demographic categories, according to the survey.
The state representative is at a net -19 favorability with Democrats, with 23 percent seeing Perry favorably and 42 percent regarding him unfavorably.
Among Republicans, Perry is up 20 points, with 42 percent favorable and 22 percent unfavorable.
He's 15 points underwater with independent voters, with 38 percent seeing Perry unfavorably and 23 percent favorably.
Smith, meanwhile, has less ground to make up with the NPA set in terms of personal favorability.
Smith has a -1 net unfavorable number (31 percent unfavorable; 30 percent favorable).
Smith's net favorability with Democrats sees him with a net favorability of 22 percent (45 percent to 23 percent) among those in his own party; with Republicans, the political veteran has a net unfavorable number of 21 points (42 percent to 21 percent).
****
Both the Republicans and the Democrats regard this as a must-win..
At the end of August, the Florida Republican Senatorial Campaign Committee committed a $45,000 in-kind contribution of research to Perry, as part of a commitment to the candidate that runs into the six figures.
Likewise, the Florida Democratic Party has already committed well over $100,000 to Smith.