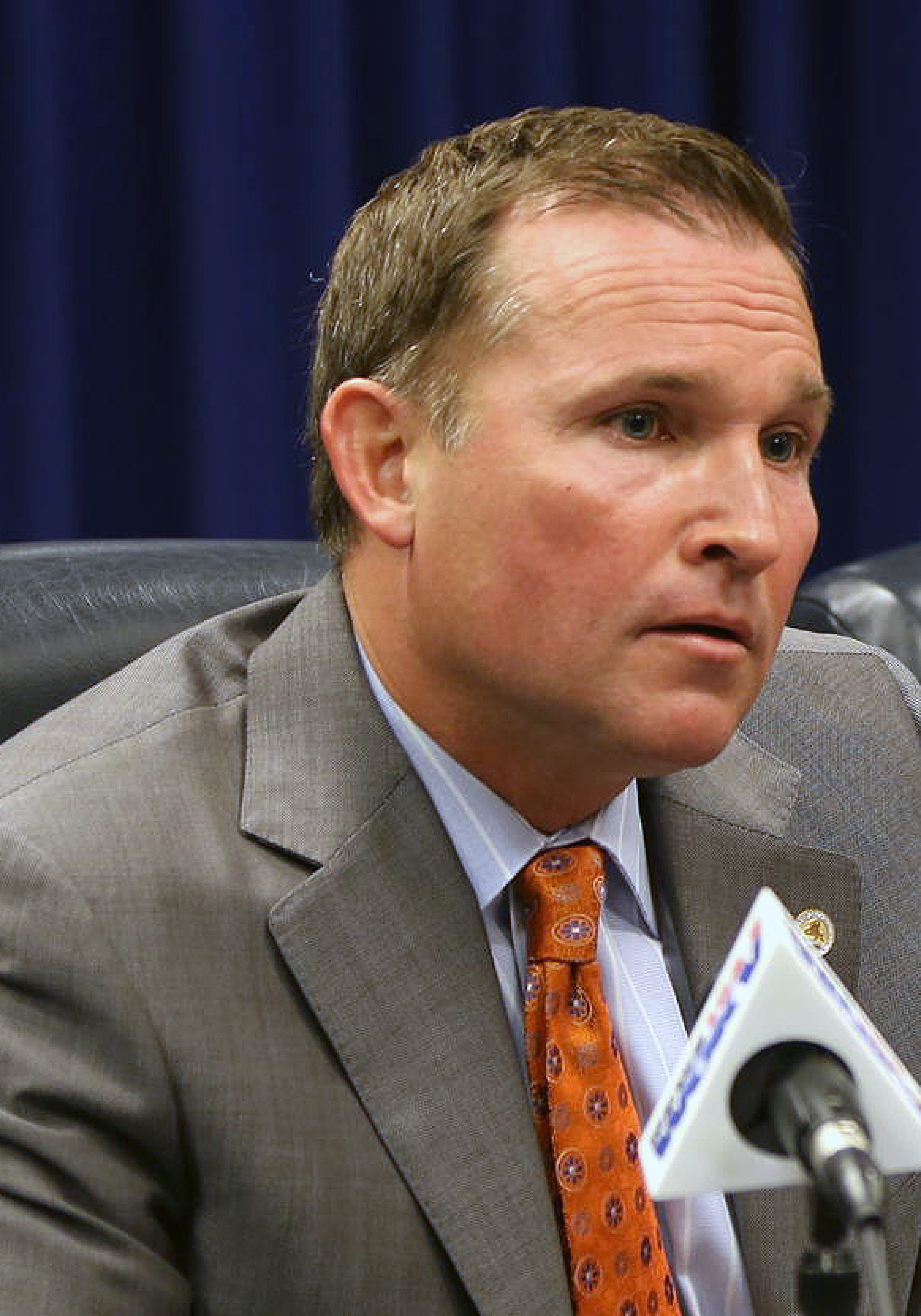 Earlier this week, the narrative was that Duval County School Board chair Ashley Smith-Juarez had called a meeting Friday of the board to discuss the termination of Superintendent Nikolai Vitti.
Since that news came out, some developments have happened.
Community leaders pressed Smith-Juarez to reconsider her intransigence; by Wednesday afternoon, she had backpedaled, contravening what she had told Vitti and telling media that it was never her "intention" to call for a vote that would see Vitti removed from his position.
Smith-Juarez met with Jacksonville Mayor Lenny Curry Wednesday afternoon, and Curry strongly advocated for Vitti, while demonstrating his "tremendous respect" for Smith-Juarez.
Curry offered an extended statement to FloridaPolitics.com on the substance of the meeting and his beliefs on the path forward.
"As CEO of this city and father of three children enrolled in Duval County Public Schools," Curry wrote, "I have an interest in any and all efforts being taken to improve and strengthen public education in Jacksonville. As important issues are presented to me, I will use my office and voice to advocate for what I believe is right."
"In this instance," Curry adds, "I met with the School Board Chair this afternoon to understand the needs and concerns and offer my support in facilitating what's best for the kids in Duval County Public Schools."
"While the School Board is independently elected and I have no jurisdiction or authority over them," Curry continues, "I expressed my opinion that I strongly disagree with the fighting between the School Board and superintendent being played out publicly on our front pages and that I do not believe Dr. Vitti's termination would be in the best interest of children."
"She advised me that it was never her intent to propose termination at Friday's meeting. I have worked with Ms. Smith Juarez and have tremendous respect for her knowledge, work ethic, and service. I trust from our meeting that the board members and Dr. Vitti will address their issues to create the best path forward for students," Curry concluded.
The position of the Jacksonville mayor aligns with stalwarts of the local political establishment, such as Audrey Moran of the Jax Chamber and Ed Burr of the Civic Council.
They see Vitti as an agent of transformation, tasked with the challenging role of running an urban school district with issues ranging from resource disparities to outcome gaps.
Curry and Vitti have been allies since the mayor took office, and it's worthy of note that Mayor Curry hired two comms staffers – Marsha Oliver and Tia Ford – to helm his own media operation once in office.
School superintendents in Duval County enter in a blaze of glory, generally, and disappear suddenly.
Whether or not one believes that Smith-Juarez intended to dispatch Vitti Friday is a matter of conjecture, interpretation, or whose narrative one wants to subscribe to.
What is clear, however, is that Mayor Curry (along with a lot of other political allies of the superintendent) sought to help Vitti weather this storm.