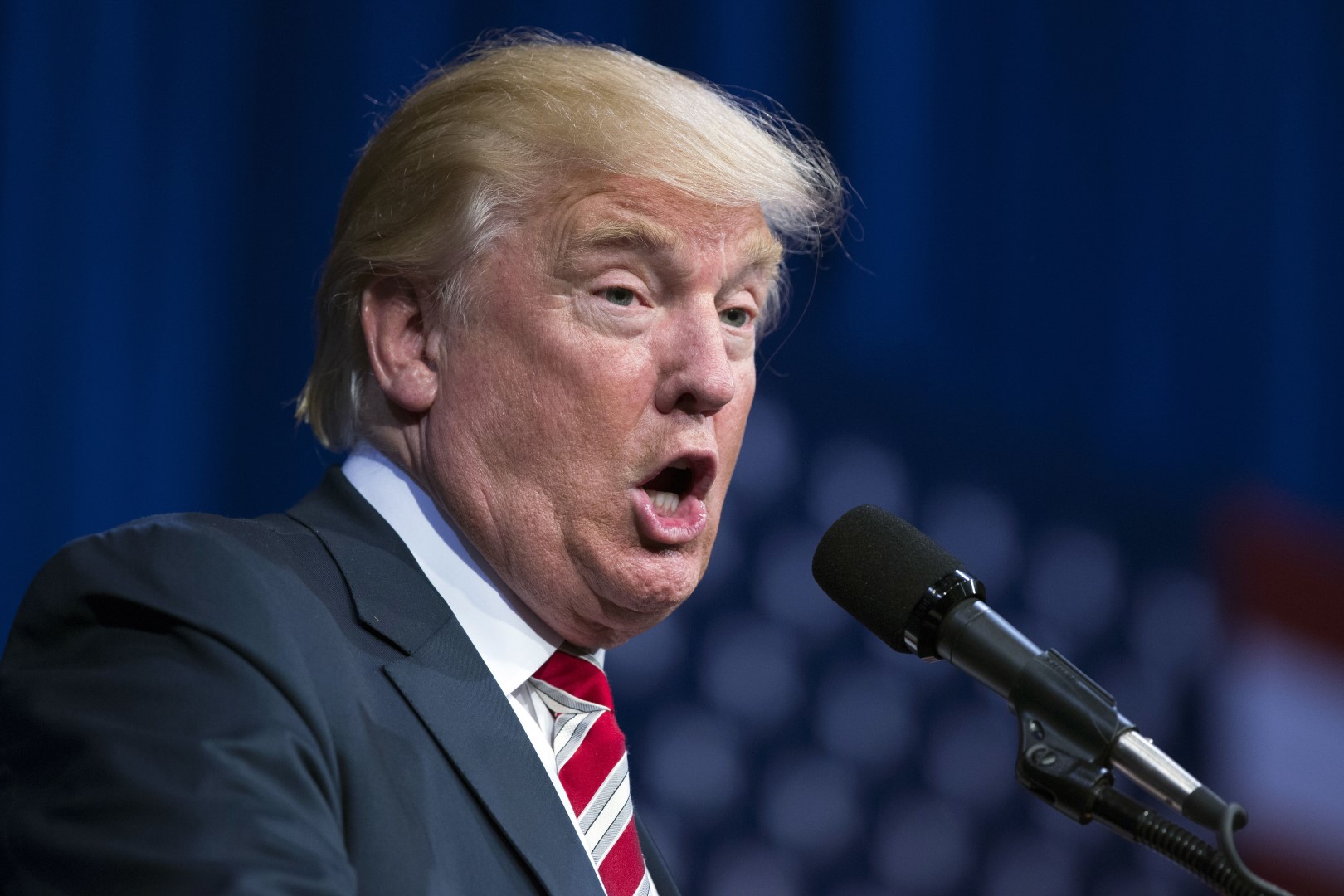 Paraphrasing the driver in "Taxi" when he approached the gorgeous blonde in the bar: "You look like the kind of voter who's heard every debate takedown in the book. … So I guess one more won't hurt."
Let's begin by conceding that nobody knows anything anymore. There's not a single conventional thinker who thought Donald Trump would make it as far as the Iowa caucuses, let alone wind up the center of the balloon shower at the Republican National Convention.
And yet there he was Monday night doing the dueling lecterns thing with Democratic nominee Hillary Clinton (the only prediction validated by experience) in front of a record television audience of 100 million.
Well, Trump always was, bizarrely, a ratings phenomenon.
Nonetheless, from the moment he descended to the lobby of Trump Tower on that gilded escalator in June 2015 to toss the first Make-America-Great-Again cap in the ring, the usual rules and expectations ceased to exist.
I thought Trump, whose only rhetorical weapons amounted to bombast and playground name calling, got killed — to borrow his phrase, big league — in every debate during the GOP primaries. And yet his numbers continued to rise.
Similarly, Monday night he was equally unprepared, proving — one would assume — that reviewing policy papers between rallies is no way to bone up for a debate. Everyone from the pundit class to the Clinton campaign to the GOP establishment agreed: HRC, though somewhat robotic, was poised, polished, and knowledgeable to a granular level.
You know, very much like Marco Rubio, without the schvitzing. So, experience tells us we should expect Trump's poll numbers to spike.
Except for this difference: For reasons that are his own — unless you buy the Chelsea excuse (and if you do, foreign adversaries got a glimpse of how to befuddle him) — Trump chose to disarm his trusty name-calling missile. We didn't hear him utter "Crooked Hillary" even once; indeed, after an opening exchange lapse when he used her first name, he was reduced to the deferential "Secretary Clinton." Because he wanted her to "be very happy."
If only low-energy Jeb and lyin' Ted had known, right?
All the while, Clinton herself referred to her rival not as "Mr. Trump" — which would have repaid the courtesy — but, simply, as "Donald," as if she were the Madame and he was household staff.
Trump's unilateral disarmament was verifiably emasculating, like Samson after his haircut. He still played the schoolyard bully, murmuring boorish interruptions into his microphone, but without that first line of invective, the famous counterpuncher was ineffective at best, and defensive and tongue-tied at worst.
After a decent first 30 minutes, the man who says he has a secret plan to tilt the Middle East balance of power in a heartbeat let the teacher's pet — Did you catch her little shimmy after Trump's boast about his "winning temperament"? — set the rules of engagement.
Although he dominated microphone time-of-possession, Trump used his advantage to pick almost none of Clinton's ripe, low-hanging fruit. He virtually whiffed on the breathtaking revelations from the FBI's investigation of her private, undefended email server; missed a golden chance to zing her over cyber security; and failed to inject the seedy pay-for-play connection between Foggy Bottom and the Clinton Foundation.
Worse, he even agreed with her that it would be proper and responsible to deny Bill of Rights protections to Americans on a super-secret government list. Hey, no president would ever use such a tool against the politically inconvenient, right? That would be like drafting an enemies list and siccing the IRS on them.
Instead, he seemed stuck for reasonable answers to the birther issue, what his tax returns might reveal, his apparent history of stiffing contractors, welcoming the popping real estate bubble (which any first-year debate student could have tied to Bill Clinton's housing policies) and, the coup de gras, after more than 90 minutes of keeping a civil tongue, getting whacked for verbal abuse of a former Miss Universe.
So Trump was hopeless, right? All the smart people seem to agree. Even if the billionaire reality star didn't hit the canvas, Clinton cut him up on points.
But then there came this out of a crowded bar in western Pennsylvania, where, surrounded by Democrats and undecideds, columnist Salena Zito found eye-opening support for the guy we all thought spent the night on the ropes.
Ken Reed, a small-business man, seemed to speak for the group when he described Clinton "as either smug or as if she was reading her résumé," adding there was nothing on her résumé that touched on his life.
"I am a small-business man, a farmer, come from a long line of farmers and coal miners," he said. "The policies she talked about tonight ultimately either hurt me or ignore me."
Trump, Reed said, "had the edge this evening, he came out swinging but also talked about specifics on jobs and the economy." He did? Well. Eye of the beholder, and all that.
And so we have to reconsider what we thought we saw Monday night and discover how it played where it mattered, in counties such as those in western Pennsylvania, and those clustered along Interstate 4 in Florida. These, more than elite opinion-spinners clustered along our deep-blue coasts, will decide the Nov. 8 outcome.
If nothing else has penetrated our thick skulls this year, it's that conventional wisdom knows nothing.