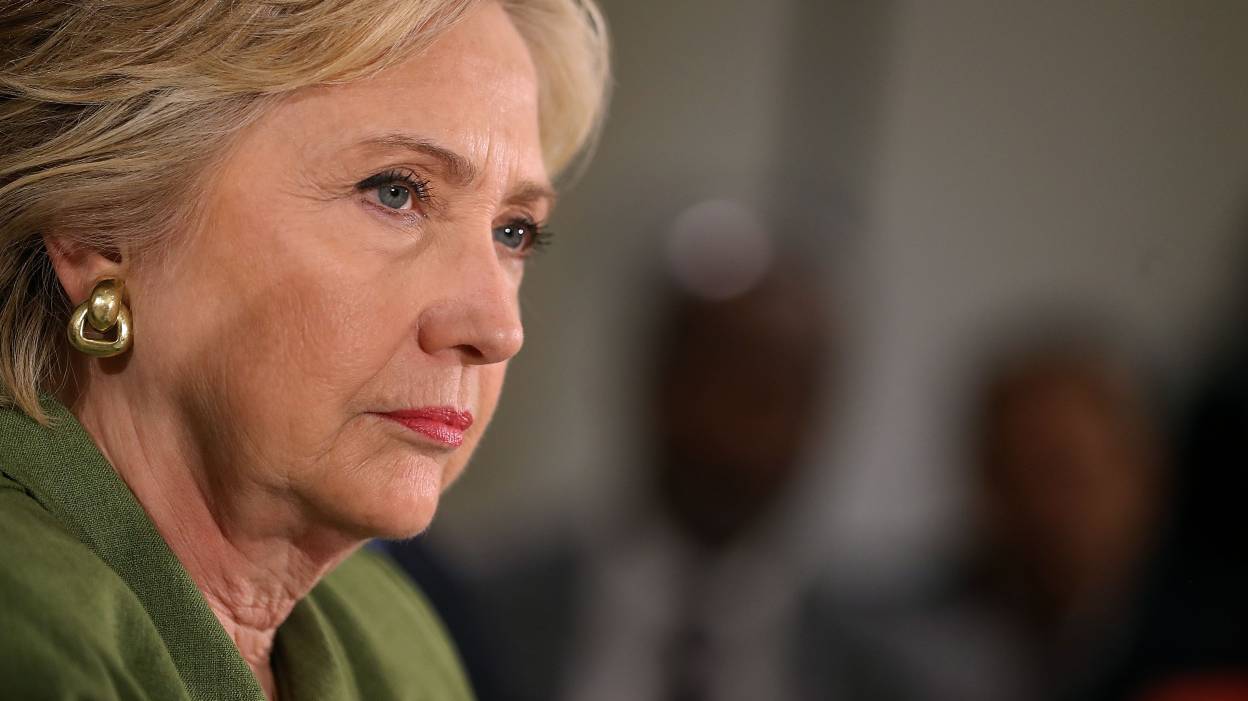 A new TV commercial from a Donald Trump-supporting super PAC mocks Hillary Clinton's honesty, particularly her claim that she's "always tried to be" honest with the American people.
The 30-second spot "Always" from Rebuilding America Now PAC makes no overt claims about Clinton's honesty, nor does it offer any fact-checking of anything she's ever said. It just shows clips of her trying to convince people she is honest, looking and sounding awkward and unconvincing in each segment.
"Why aren't I 50 points ahead, you might ask," she screams in the opening shot. "Well?"
From there it just gets more awkward until the end, when words come on the screen, "Are we okay with this?" and the hashtag, #truedishonesty.
And then Clinton repeats "Always" one more time.
Rebuilding America Now Political Action Committee is led by Ken McKay, a former senior advisor to Rick Scott during his first Florida gubernatorial campaign, who also has served as general counsel to the Republican National Committee and campaign manager to New Jersey Gov. Chris Christie.
The PAC's stated purpose is "supporting Donald Trump in the 2016 general election" and "showing Americans the truth about Hillary Clinton and her real record.