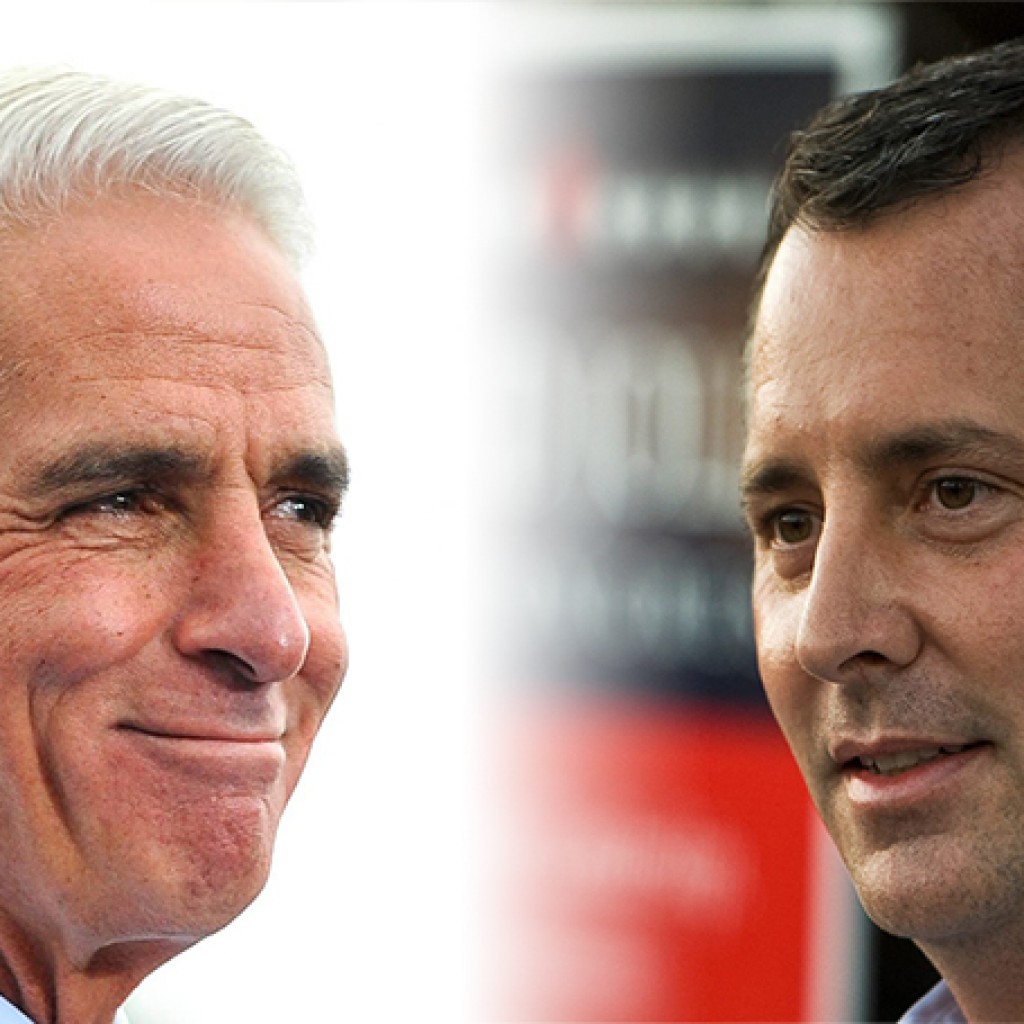 Congressman David Jolly's re-election campaign staff were feeling better about themselves Monday after seeing a D.C. pundit claim the Congressional District 13 race against Charlie Crist has shifted more favorably towards the Republican.
According to the Rothenberg & Gonzales Political Report, the CD 13 race has shifted from "Democrat Favored" to "Leans Democratic."
"Democrats are struggling to lock away other takeover opportunities including Florida's 13th District, which was drawn to be more Democratic and now includes all of former Gov. Charlie Crist's home area," Nathan Gonzalez writes in Roll Call.
Jolly defeated Democrat Alex Sink by less than two percentage points in one of the most expensive congressional races ever in March of 2014. He won re-election to the seat for a full two-year term that November (when he faced no Democratic opposition), but the odds he would remain in the seat seemed low after the Florida Supreme Court ordered the Florida Legislature to redraw the district last year. The new boundaries make it much more Democratic friendly, and it was a factor in compelling Jolly to eschew another run for the seat and instead aim his sights on the U.S. Senate race.
But shortly before Marco Rubio opted to re-enter that race, Jolly announced in June he would return to running for his congressional seat against Crist, who announced his entry into the contest a year ago. A St. Pete Polls survey released last month showed Jolly with a narrow lead over Crist, 46 percent to 43 percent.
"Congressman Jolly has said from the beginning that Charlie Crist will outspend us, but we'll outwork him," said Jolly spokeswoman Sarah Bascom. "At the end of the day, this election will come down to a question of trust.  The people of Pinellas County trust David Jolly. They just can't say the same about his opponent."
FloridaPolitics reached out to the Crist campaign for comment. We'll update this story if they choose to respond.
Last updated on October 3, 2016