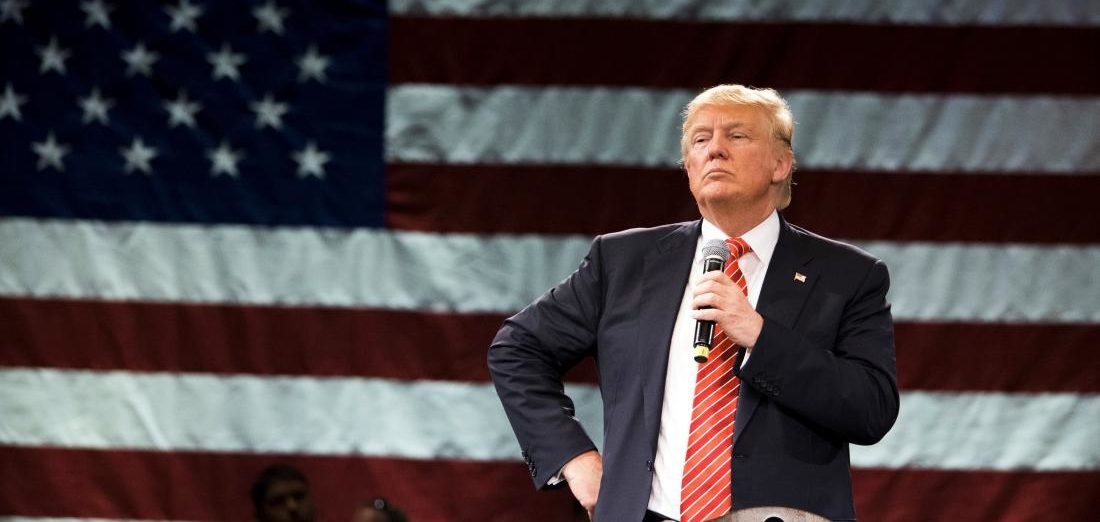 If Republicans were honest, many would admit they have been looking for the right chance to bail on Donald Trump without looking disloyal to the party.
He just gave it to them after the Washington Post reported Friday about a crude, vulgar conversation he had a decade ago. This isn't just a chance to run away, run away, run away though. It's essentially a requirement for anyone who wants to be taken seriously as a politician or human being.
So quite properly, condemnation is coming at Trump from A-list Republicans. I certainly would hope so.
Someone who wants to be president of the United States should be held to the highest standard – or at least higher than that of the average middle-school locker room. The chit-chat Trump had about grabbing women's privates and all the other unmentionables he mentioned may have happened years ago, but given his history can we say for sure the same thing hasn't been going on regularly since then?
Women are offended and even horrified. Florida state senate candidate Dana Young, who is one bright, tough lady, said of Trump, "As a woman and the mother of two teenage daughters, I find Mr. Trump's comments disgusting, as does every other woman in this country."
Those are good words. They also are smart words. Any Republican in a potentially close race, which Young is, needs to keep as much distance as possible from the toxic waste at the top of the GOP ticket.
Marco Rubio, who is leading his U.S. Senate race against Democrat Patrick Murphy, moved quickly to create space between himself and Trump, saying on Twitter, "Donald's comments were vulgar, egregious & impossible to justify. No one should ever talk about any woman in those terms, even in private."
Gov. Rick Scott, who may have ambitions for the U.S. Senate after his term ends in 2018, told the Naples Daily News in a statement, "I'm not following politics closely right now, but this is terrible. I don't agree with anyone talking like this about anyone, ever,"
Even Mike Pence, Trump's vice presidential running mate, is looking for cover. He canceled a rally Saturday in Wisconsin and issued a statement that said in part, "I do not condone his remarks and cannot defend them."
Men everywhere should be just as offended as women. There are millions of men who reject things like sexual harassment and adultery.
Oh yes.
On the tape, Trump was talking about trying to have sex with a woman he knew was married. He carried on openly with Marla Maples while married to his first of three wives. The tape about hitting on a married woman was recorded just a few months after he married Melania, his current wife.
Former presidential candidate Mitt Romney, a fine and moral man, said in a statement: "Hitting on married women? Condoning assault? Such vile degradations demean our wives and daughters and corrupt America's face to the world."
If a man still stands with Trump after this, he risks guilt by association. Straw-graspers will bring up former President Bill Clinton's reprehensible behavior while in the White House, but Bill Clinton isn't on the ticket.
If a Republican still stands with Trump, he or she risks unrecoverable political damage. Forget the presidency. Hillary Clinton can start measuring the White House for new drapes. The bigger issue now is that polluted goo could swamp down-ballot GOP candidates across the land, tipping control of the Senate and perhaps even the House.
Even worse is what this says about this fraud whose campaign for the presidency has risen on the winds of insults and ignorance. Didn't we always suspect something like this tape was out there, waiting to be unleashed for maximum political damage?
Now that it has been released, all we can wonder is how Donald Trump ever got this far to begin with. And his fellow Republicans wonder how quickly they can get as far away from him as possible.