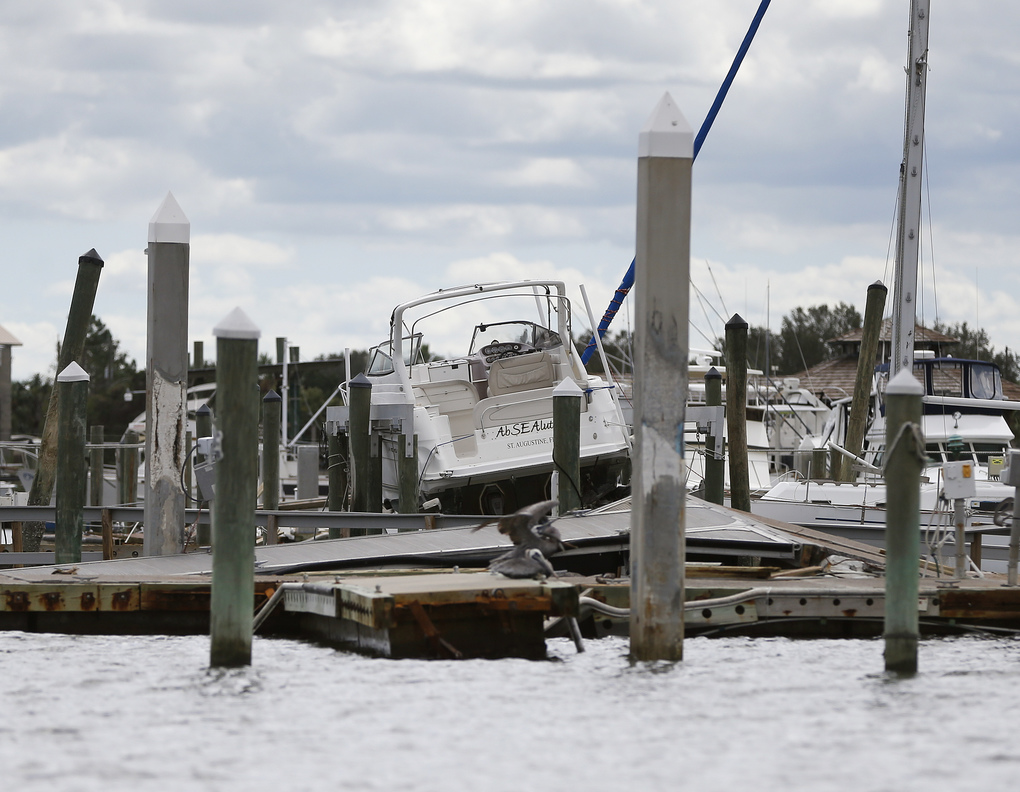 Marina owner Joe Taylor has a different take on whether Florida dodged a bullet during Hurricane Matthew.
"We stood still. It dodged us. But we're grateful," the 81-year-old Taylor said.
Taylor and his wife were in their second home in Portland, Oregon, last Wednesday when forecasts of widespread devastation sent him rushing to Florida to protect his life's work: the 260-boat marina he built on Camachee Island, between an Atlantic barrier island and the historic former Spanish colonial city of St. Augustine.
"We looked at the TV, I looked at my wife, she looked at me and we started looking at flights," Taylor said.
The marina, neighboring condos and a string of homes sit on a narrow spit of land 8 feet above the water. It is surrounded by marshes in the salt water bay. The marina docks boats ranging from 20-footers to a 133-foot yacht. It was full when the storm hit.
Taylor was determined to stay in a waterfront condo during Friday's storm, until worried family urged him to stay at his inland home. It wasn't easy leaving the business he built four decades ago. He returned while winds were still howling, gusts were still hurricane strength and the rain was pounding hard.
"When it hits your face and stings like a bee, you know you've got strong wind," he said.
When the storm surge receded, none of the boats were damaged. There was minor ramp damage he said would be easy to fix and a lot of cleanup.
Taylor got updates during the storm from Cindy Dillard, a marina employee whose family lives on one of the boats. Dillard, her husband Troy and 16-year-old son Noah stayed on their boat until about 9 hours before Matthews' eye was directly offshore. Then they moved to the condo, fearful their floating home would be lost.
"You couldn't see from one side of the marina to the other," she said.
When the eye passed, the winds calmed enough that they could see a dock had broken loose and lines to others loosened up and the boats were about to be blown into docks as the wind shifted directions. She and her husband scurried to secure lines while being pelted with rain.
"We're really thrilled with how things turned out," Dillard said.
As is Taylor, who had visions of Hurricane Hugo, which devastated Charleston, South Carolina in 1989, tossing boats into the city. Had the storm surge been 5 feet higher, as some predictions suggested, boats would've been in downtown St. Augustine.
"We could do all we could do, but it would have been beyond our control how high that surge would be," he said.
Republish with permission of the Associated Press.