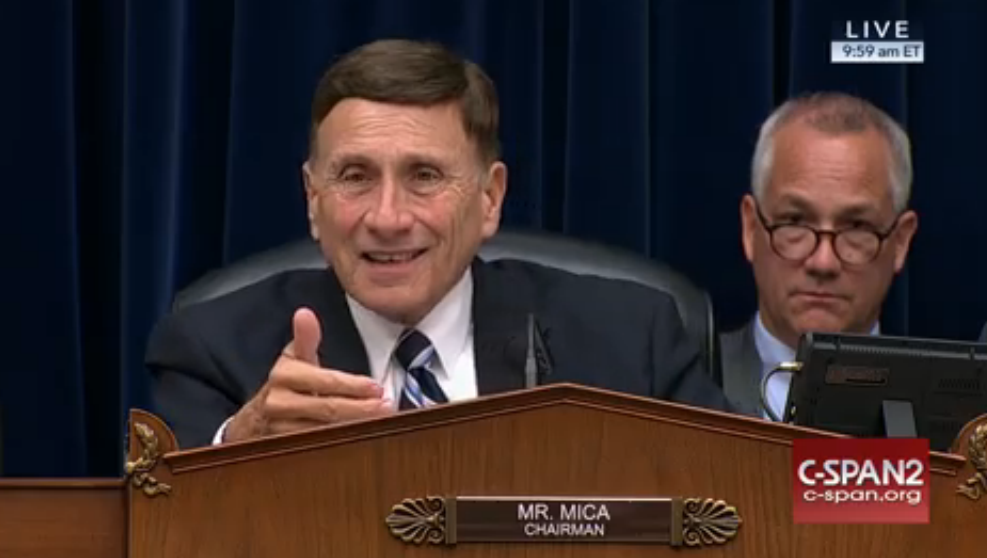 U.S. Rep. John Mica has been presented with the Federal Aviation Administration Managers Association's first-ever "Lifetime Achievement Award," his congressional office announced Thursday.
During his career in Congress, Mica, a Republican from Winter Park, has served as chairman of the House Aviation Subcommittee, the House Transportation and Infrastructure Committee, and the Transportation and Public Assets Committee. His office contends he has been a long-time supporter of FAA managers, which it called the "backbone of America's aviation system.
Mica is running for re-election in Florida's 7th Congressional District, opposed by Democratic nominee Stephanie Murphy, also of Winter Park. The district covers Seminole County and north-central and northeast Orange County.
"Congressman John Mica has been a lifelong leader on aviation issues," FAAMA President Andy Taylor stated in a news release issued by Mica's office. "His efforts in promoting and protecting FAA managers have been instrumental in preserving the integrity of our air traffic control system. The FAA Managers Association is extremely appreciative of his support and leadership."
Mica said he was humbled by the honor.
"The FAA Managers Association has been a great partner over the years in crafting legislation and federal policy," he stated in the release. "Our accomplishments have ensured a strong professional workforce and this cooperation remains fundamental in keeping our aviation system strong, now and in the future."