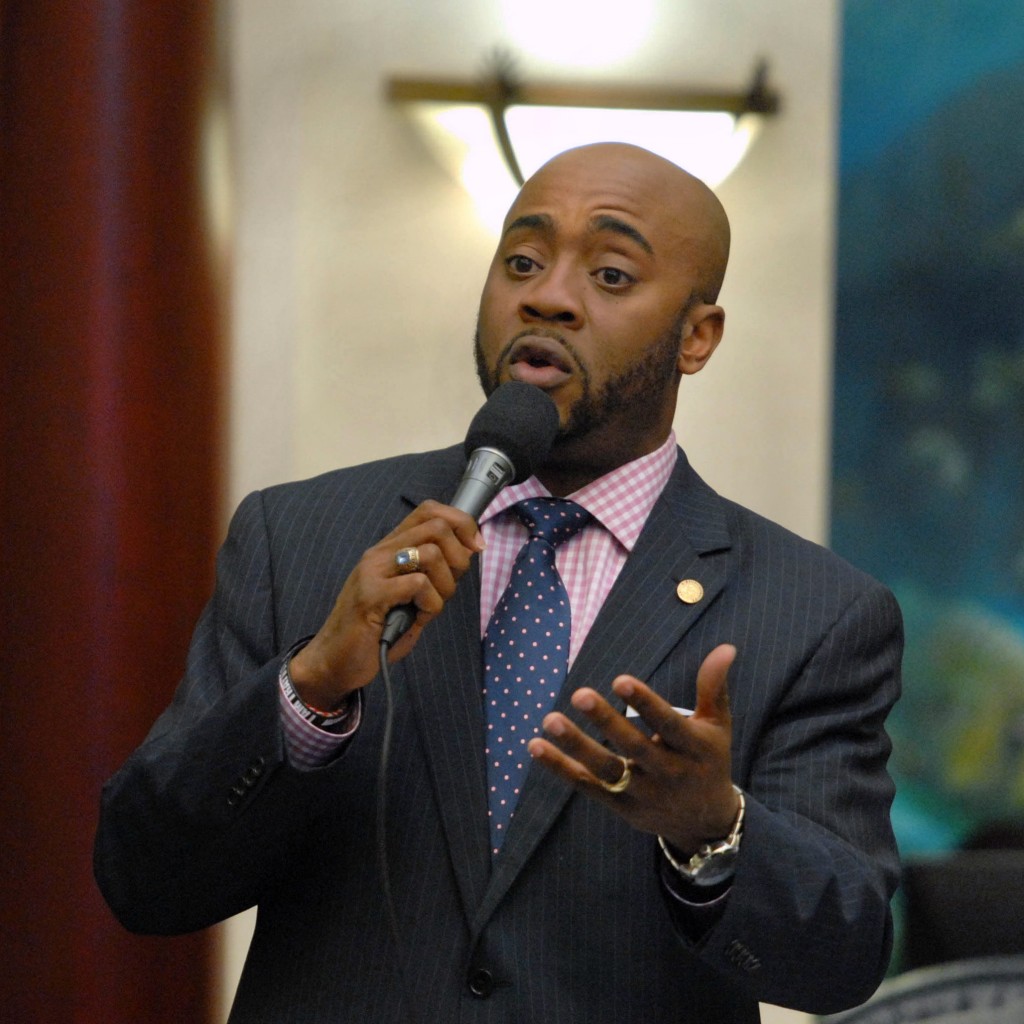 A dust-up in the race for supervisor of elections in Florida's capital city may point to a weakness in the state's elections law.
Mark Earley, a veteran aide and heir-apparent to Leon County Elections Supervisor Ion Sancho, faces state Rep. Alan Williams in a runoff election for the nonpartisan post.
Williams has alleged Earley learned before the polls closed on primary night that he'd received more than half of the early vote. Florida Statutes Section 101.5614 (9) says any elections worker who disseminates voting results while the polls remain open is a guilty of a third-degree felony.
Williams raised the matter during an endorsement interview Thursday with the Tallahassee Democrat, and again that night during a League of Women Voters candidates' forum.
Williams declined that night to disclose his source, saying only: "As I've been walking and working throughout this community, folks come up to me and give me information."
"He did state to someone that he knew the information prior to Election Day, what the percentage was of the early voting," Williams said of Earley.
"I'm not saying that he actually knew it or he saw it himself, but obviously someone shared that information with him."
Earley categorically denied it.
"I would never allow that to happen. And, certainly, no one within our staff would allow that to happen. It's 100 percent false," he said.
Earley added that Williams' suggestion raises a larger issue — state law requires elections officials to send the state early and absentee votes that have been cleared by the county canvassing board on the Monday before an election.

He said he has long been "railing against" that provision, Section 102.141 (4a).
"This is a bad idea, and my expressed reason against that practice is exactly what's happening right now," Earley said.
"If someone is faced with these charges, they have no way to disprove them. Nobody has come forward to say that this is true. It is absolutely not true."
State Division of Elections spokeswoman Meredith Beatrice said officials there have received no complaints about the matter.
Tallahassee elections lawyer Ronald Meyer told the Democrat he saw no criminal violation.
"I don't think the fact that an election official, whose job includes compilation of election data, would run afoul of any law by having seen that data," Meyer told the newspaper.
Early won 49.2 percent of the vote in the August primary against 39.1 percent for Williams and 11.8 percent for a third candidate, Tena Pate.