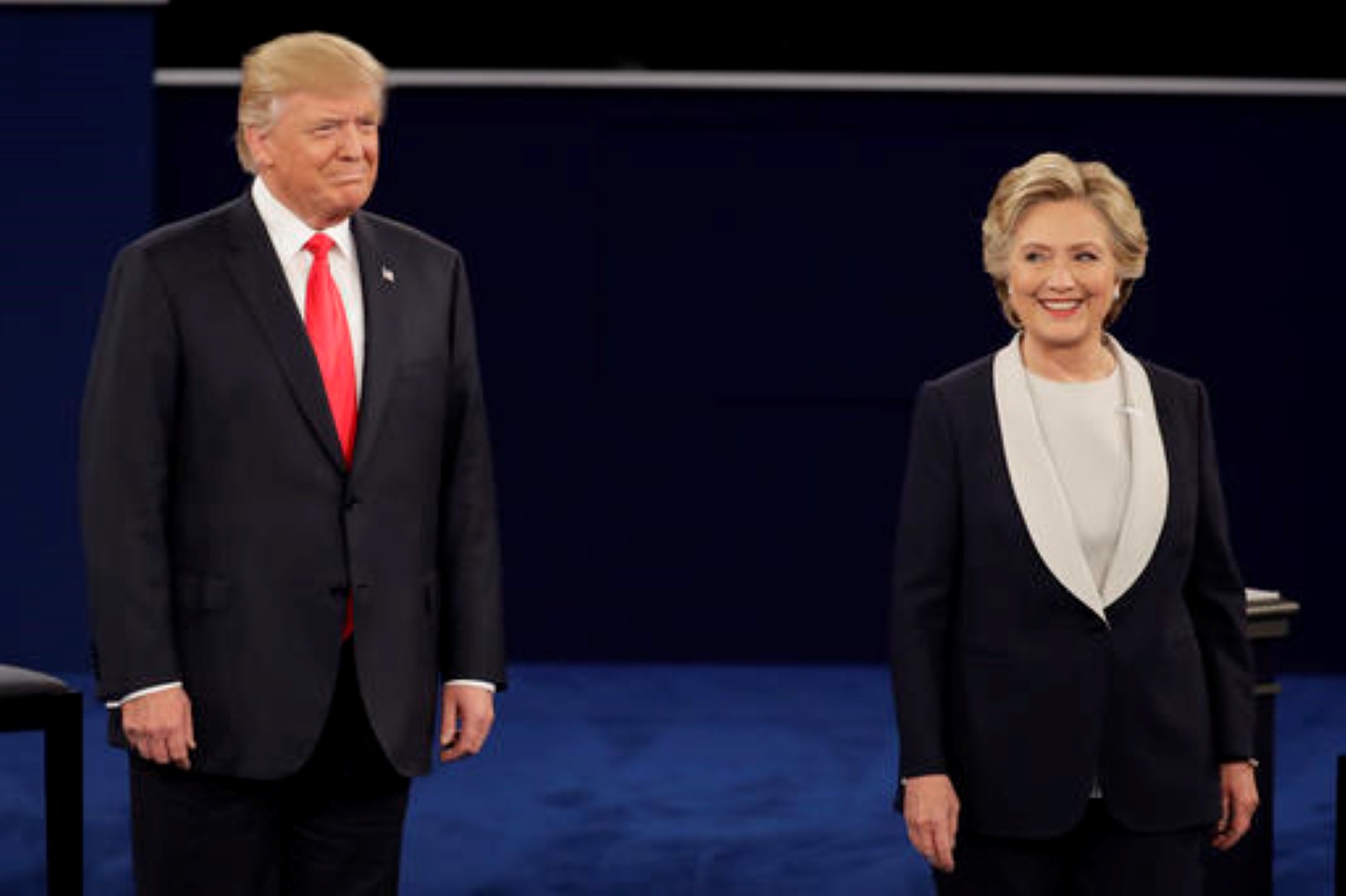 A Public Policy Polling survey released Friday afternoon shows Hillary Clinton's lead in Florida growing over Donald Trump.
The poll has her leading, 46 percent to 42 percent. Gary Johnson is at 5 percent, and Jill Stein at 1 percent.
When PPP last polled the state two weeks ago, Clinton's advantage was 45 to 43 percent. In a head-to-head match-up, Clinton's lead over Trump grows to five percentage points, 49 percent to 44 percent.
Trump was already unpopular in Florida, PPP pollsters say, but the negative fallout from Trump's lewd sexual comments from the release of the 2005 "Access Hollywood" tape is killing him. The last PPP survey had his favorable/unfavorable ratings at 42 percent/53 percent. They've now dropped an additional 11 points, and his favorability ranking has dropped to 37 percent favorable, 59 percent unfavorable. Clinton's number are rising somewhat, to 44/41 from 43/53.
"Donald Trump's just getting even more unpopular as Election Day nears," said Dean Debnam, president of Public Policy Polling. "With Hillary Clinton's lead continuing to grow in states like Florida that she doesn't even necessarily need to win the election, the question is becoming less whether she will win than the magnitude of the landslide."
The majority of Florida voters aren't OK with Trump's last-ditch effort to prop up his campaign by bringing up Bill Clinton's sexual history. Only 35 percent of voters think it's fair to hold Hillary responsible for the behavior of her husband, to 57 percent who say that's unfair.
The negativity of the race is making Barack Obama look more attractive than ever, with 52 percent saying they'd like another four years of him in office, versus 43 percent who don't.
PPP writes: "Undecided voters, by a 29-point margin, would rather have Obama than Trump. Those folks don't like Hillary Clinton or else they'd already be voting for her, but it seems they might go Clinton, or they might go third party, or they might stay home. But they're not likely to move to Trump, who literally not a single undecided voter in our poll said they had a positive opinion of."
Public Policy Polling surveyed 985 likely voters on Oct. 12-13. The margin of error is +/-3.1 percent.