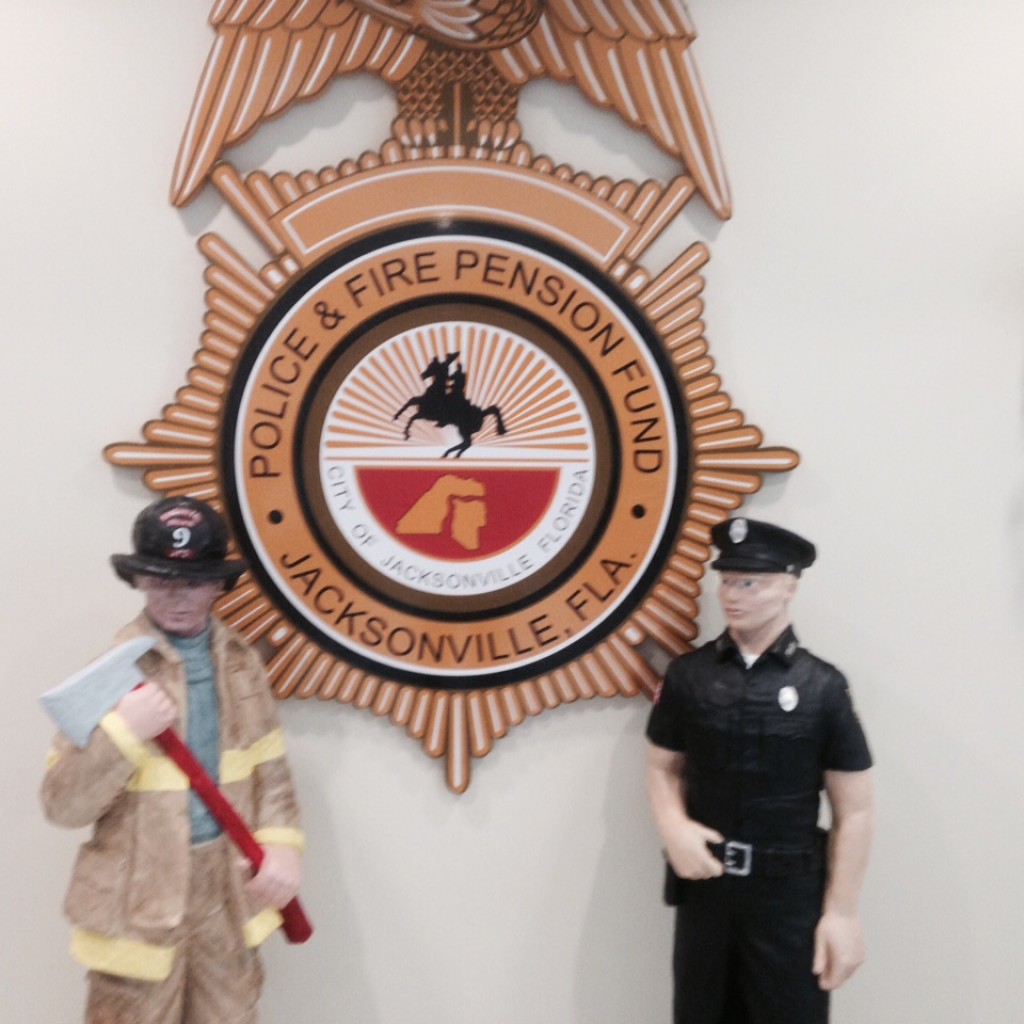 An ongoing saga of the Lenny Curry administration in Jacksonville has been how to deal with the Senior Staff Voluntary Retirement Plan of the Police and Fire Pension Fund.
Earlier this year, the Curry administration opted to scuttle the plan. Though it's taken some time, a legal challenge may yet manifest from one of Florida's top lawyers.
The ongoing saga is illustrated by an exchange of letters between Bill Sheppard, representing the widow of one of the three SSVRP members, and General Counsel Jason Gabriel.
In September, Sheppard wrote Tim Johnson, current executive director of the Jacksonville PFPF, advising him of a problem faced by his client, Deborah Cohee.
In May, Sheppard recounted, Jacksonville's CFO Mike Weinstein wrote Cohee a letter saying that the SSVRP was not authorized by the city.
Cohee had come to rely on those funds, as she has been receiving them since 2000.
Her benefits were replaced with what her husband would have received had he participated in the general employees' pension fund, Sheppard noted, which resulted in a "substantial reduction in her pension benefits."
Sheppard asserts Cohee had a "constitutionally protected contractual right" to SSVRP benefits, and "the fund's failure to pay those benefits in full constitutes an act of theft."
Cohee's benefits, since May, have been cut in almost half: from $3,667 to $1,894 per payment period, amounting to a total reduction of $15,959.
Cohee demands "treble damages" amounting to $47,877, plus an additional $5,319 for each payment period that passed.
Failure to remit, Sheppard contended, would result in a suit for civil theft.
This week, general counsel Gabriel responded — and after advising Sheppard the OGC represents the PFPF —he had a simple message:
"You state that unless treble damages are paid to Mr. Keane, Ms. Walmsley, and Ms. Cohee [Note: Walmsley and John Keane, a former executive director of the plan, are the only other two recipients of SSVRP plan money], and the previous amounts under the purported Senior Staff Voluntary Retirement Plan ("SSVRP") are reinstated, a lawsuit will be filed alleging civil theft under section 772.11, Florida Statutes. There are numerous reasons why payment will not be tendered as demanded, the primary reason being that no theft occurred," Gabriel writes.
"Please be advised that should you pursue the claim of civil theft under section 772.11, attorney's fees and costs will be sought. In addition, although repayment of excess pension funds your clients were paid under the SSVRP has not been pursued, should this matter proceed to litigation, repayment will be sought and other claims existing against your clients will be brought."
Gabriel has had to do a lot of heavy lifting in freeing Jacksonville from the yoke of the SSVRP, which was created outside of the sunshine in 2000.
Over the course of many years, the police and fire pension fund, under Keane's leadership, functioned as if it had authority independent of the city.
Gabriel noted earlier this year that, on numerous occasions, the PFPF undermined the binding legal opinions of the general counsel's office, including disregarding a 2012 binding legal opinion that said the Pension Fund Board was "not authorized to create the SSVRP," and a 2013 letter advising the fund to cease making payments under the SSVRP.
Summarily, the city is willing to go to the wall to defend its position. But with the introduction of Bill Sheppard into the mix, the ultimate defense may be in a court of law.