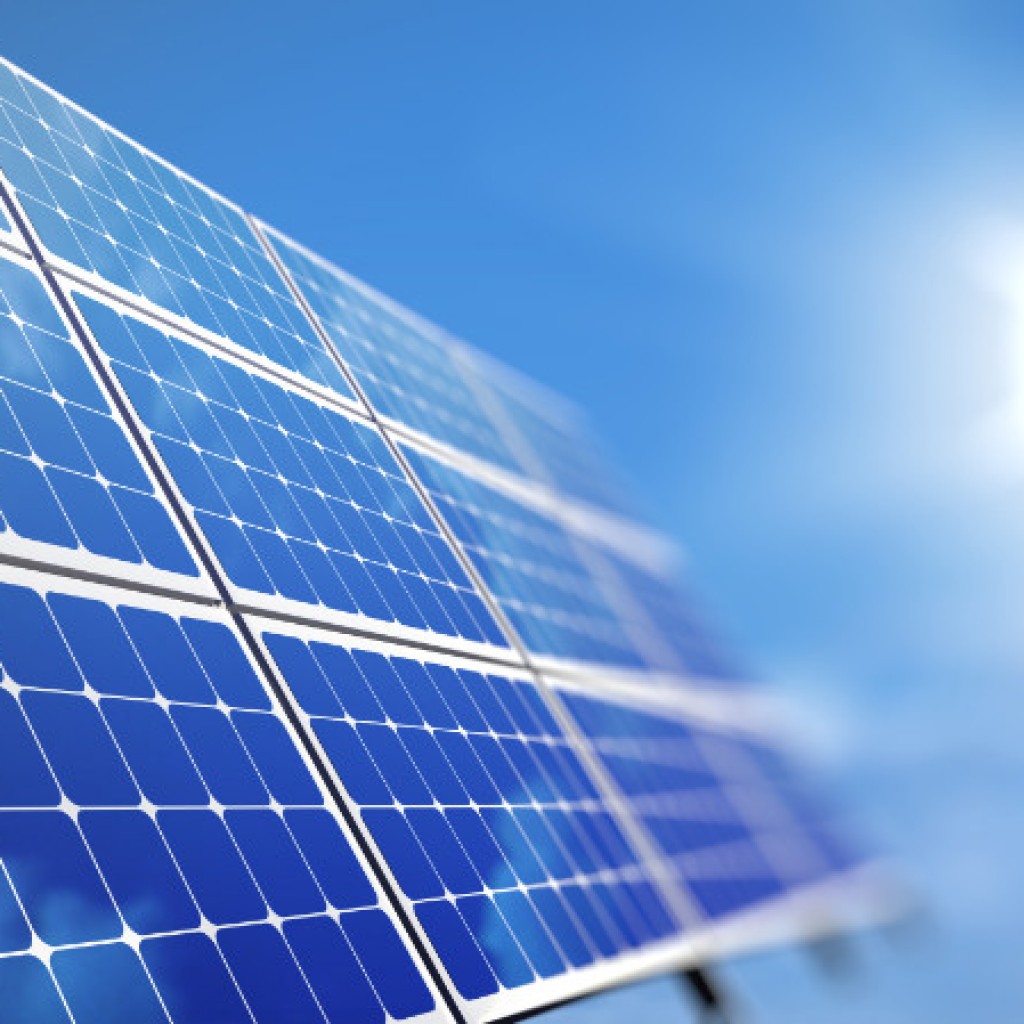 Critics of Amendment 1 on next month's ballot in Florida teed off on the sponsors of that measure on Wednesday, following an explosive report in the Miami Herald quoting a policy director with the James Madison Institute as saying the utility industry is trying to deceive voters into supporting restrictions on solar power by supporting the amendment.
The paper's Mary Ellen Klas reported on the recorded remarks made of a speech given earlier this month by Sal Nuzzo, a vice president at the James Madison Institute in Tallahassee. Speaking in Nashville, Nuzzo said the proponents behind Amendment 1 — Consumers for Smart Solar — conceived "an incredibly savvy maneuver" that would "completely negate anything (pro-solar interests) would try to do either legislatively or constitutionally down the road." The tape was first obtained by the Center for Media and Democracy and the Energy and Policy Institute.
"The point I would make, maybe the takeaway, is as you guys look at policy in your state or constitutional ballot initiatives in your state, remember this: solar polls very well," Nuzzo says on the tape. "To the degree that we can use a little bit of political jiu-jitsu and take what they're kind of pinning us on and use it to our benefit either in policy, in legislation, or in constitutional referendums if that's the direction you want to take, use the language of promoting solar, and kind of, kind of put in these protections for consumers that choose not to install rooftop."
Amendment One has over $21.5 million in funding behind it, much of it coming from the big four investor-owned utilities in the state: Florida Power & Light, Tampa Electric, Gulf Power, and Duke Energy. The proposal says it would grant homeowners the right to own or lease solar panels on their houses. It also says consumers who don't have solar panels won't be forced to subsidize the costs of the grid for those who do.
Consumers for Smart Solar was formed after an opposing coalition comprising both progressive and conservative groups called Floridians for Solar Choice organized late in 2014 to advocate for a constitutional amendment that would expand solar choice in the Sunshine State. It would have done so by allowing customers the option to power their homes or businesses with solar power and who provides it to them. Many of the state's biggest public utilities that are backing Amendment 1 fiercely opposed this proposal, with Duke Energy, TECO, and Florida Power & Light all filing briefs with the Florida Supreme Court opposing the amendment. The measure ultimately failed to get the necessary signatures to qualify for the 2016 ballot.
In his speech in Nashville, Nuzzo said Consumers for Smart Solar "essentially negated exactly what the challenge was and what Southern Alliance for Clean Energy and Tom Steyer and all these other folks were after."
On a conference call Wednesday, Amendment 1 foes said the Nuzzo tape confirmed what they already knew to be the case.
"Amendment 1 has now been publicly made clear to be nothing more than a sham amendment meant to destroy all competition in this state regarding energy," said Tory Perfetti of Floridians for Solar Choice.
"Following our consistent campaign claims, we now have clear evidence that the utilities are misleading Floridians," said Pamela Goodman with the Florida League of Women Voters. "Clearly Floridians want the expansion of solar in our state, and the utilities are misleading them with this amendment."
Why, Goodman asked? "To perpetrate basically fraud on Florida voters, and to continue protecting their own profits," she said.
When asked about the linkage of Nuzzo with Consumers for Smart Solar, Stephen Smith with the Southern Alliance for Clean Energy referred to saved screenshots from Consumers for Smart Solar's Facebook page promoting the James Madison Institute, and mentioned that Stan Connally, the CEO of Gulf Power, is on the James Madison Institute board, while Allan Bense, another Gulf Power board member, serves as chairman of the board of the James Madison Institute.
Bob McClure, the president and CEO of the James Madison Institute, told FloridaPolitics in a statement that "JMI has never worked with or received funding from Consumers for Smart Solar. We have released policy positions on both solar amendments and have publicly spoken on the pros and cons of each. At an event with an unfamiliar, national audience, Mr. Nuzzo generalized his commentary and misspoke in reference to JMI partnering with Consumers for Smart Solar in any capacity. JMI has played no role in their efforts. The Institute does have strong opinions about both amendments, which were expressed in this recording — ones that we would repeat all over again if given the opportunity. We are supported by thousands of individuals and foundations across the state and nation who believe in our mission, but no one guides our policy positions except our sanctioned policy experts and the facts at hand. Our 30 years of independent research bears this out."
Sarah Bascom, a spokesperson for Consumers for Smart Solar, told the Herald "Consumers for Smart Solar did not engage or hire or ask JMI to do research regarding the effort."
Smith responded by saying that while there is no proof Consumers for Smart Solar wrote a check to the James Madison Institute, Nuzzo is "bragging as if they have already won this amendment, and they want to have this spread to other states. There's no doubt that there is a connection," he said.
Amendment One needs 60 percent approval from the voters to be enshrined in the Florida Constitution.