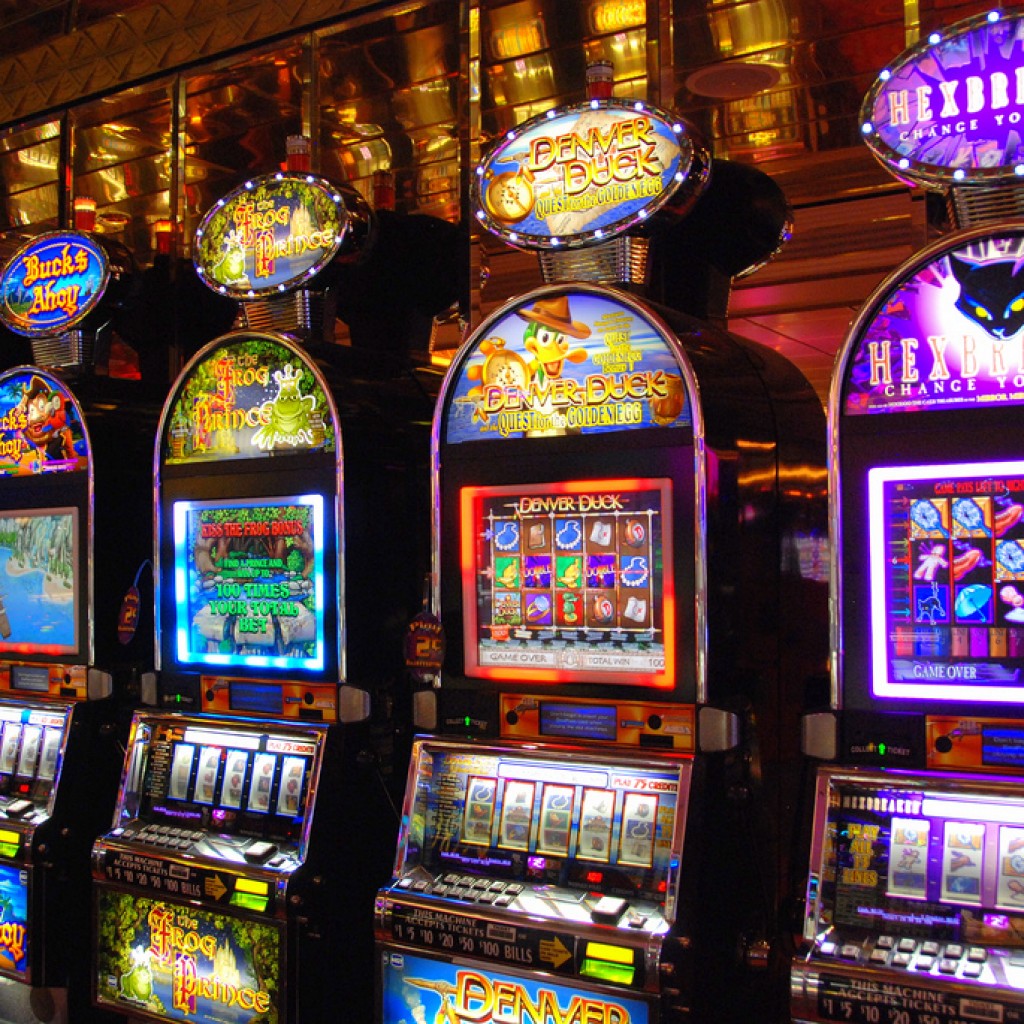 It's been nearly five months since the Florida Supreme Court heard arguments over whether to expand slot machines in the state.
Though the justices never set a timeline on when to expect a decision, the smart money says: Expect something by early next year.
That's because that's when the Legislature will start drawing up the state budget, which could use the extra money that gambling bring to state coffers. And lawmakers earlier this year heard that general revenue estimates are heading downward in coming years.
Meantime, related matters hang in the balance, including a federal case over whether the Seminole Tribe of Florida can continue to offer blackjack and a proposed state constitutional amendment on gambling.
On June 7, attorney Marc Dunbar argued the slots case for Gretna Racing, the Gadsden County track seeking to add the machines.
Dunbar said the track should be allowed to offer slot machines because voters approved them in a local referendum in 2012.
If the court rules favorably, it could expand slot machines to all six counties where voters passed slots referendums: Brevard, Gadsden, Hamilton, Lee, Palm Beach, and Washington. That could result in the single biggest gambling expansion in the state.
Opponents, such as No Casinos and former Governor and U.S. Senator Bob Graham, have said slots are illegal "lotteries" banned by the state constitution unless expressly permitted by law.
Dunbar had argued lawmakers intended to allow for an expansion of slot machines in the state, saying counties were empowered under the constitution and state law to decide for themselves whether to allow slots.
Voters statewide approved a change to the constitution legalizing slots at existing jai-alai frontons and horse and dog racetracks only in Broward and Miami-Dade counties and only if voters OK'd it in referendums there.
Lawmakers "would not have allowed slots but for that constitutional amendment," Dan Gelber, an attorney and former House Democratic leader who now represents the No Casinos gambling-expansion opposition group, told the court.
"The idea that in implementing that amendment that they would, under the table, give 65 other counties that same right is sort of absurd," he added. "If that had happened, I know a couple of my colleagues' heads would have exploded."
At least two other counties, Duval and St. Lucie, are moving on their own referendums, with local gambling interests hoping to get ahead if the court rules for local control of slots.
The state and tribe were in court after lawmakers this year failed to approve a renegotiated agreement that would have meant continued exclusivity — or freedom from competition — to offer blackjack in return for a $3 billion payout to state coffers over seven years.
A non-jury trial was held earlier this month over whether state gambling regulators broke a previous exclusivity deal; U.S. District Judge Robert Hinkle has yet to rule.
A separate constitutional amendment is slated for the 2018 statewide ballot, clarifying that only voters can approve expansions of gambling. That amendment will be argued next Wednesday, with Dunbar representing the initiative's opponents.
Proposed amendments to the Constitution must be OK'd by the Supreme Court to ensure they cover only one subject and that their ballot title and summary aren't misleading.
The amendment would "ensure that Florida voters shall have the exclusive right to decide whether to authorize casino gambling," the ballot summary says. Such initiatives need 60 percent approval to be added to the constitution.