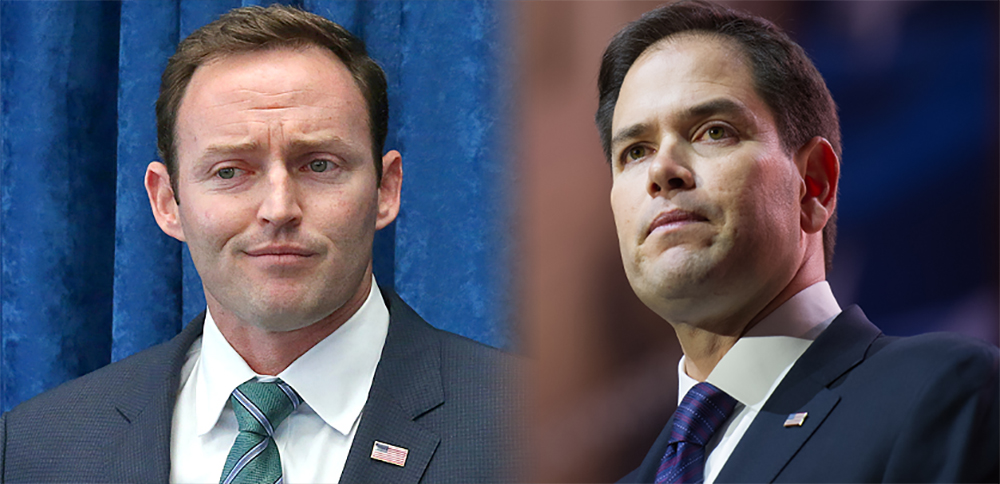 The National Taxpayers Union, a fiscal conservative organization, is out with its new grades of federal lawmakers, drawing a clear distinction in assessments of candidates for Florida's U.S. Senate race: Republican U.S. Sen. Marco Rubio got an A, and Democratic U.S. Rep. Patrick Murphy an F.
"Patrick Murphy's F-rating from the National Taxpayers Union should come as no surprise after his years of casting liberal votes in Congress. Murphy supports higher taxes, a carbon tax, and wants to make it easier for the federal government to create new regulations. With a record like that, no wonder Murphy never actually worked as a CPA. Murphy's liberal policies don't work, and Florida families can't afford them" Rubio spokesman Michael Ahrens stated in a news release issued by Rubio's campaign.
Both candidates are in good company within their parties. The taxpayers union's annual Taxpayer Score also gave Fs to Democratic U.S. Sen. Bill Nelson and every other Democratic member of Congress from Florida except U.S. Rep. Gwen Graham, who got a D. Among Florida Republicans, U.S. Reps. Curt Clawson, Ron DeSantis, Jeff Miller, and Ted Yoho also got As. The worst grades among Florida Republicans were the Cs that went to U.S. Reps. Carlos Curbelo and Ileana Ros-Letinen.
Murphy's 25 percent score from the taxpayers union was in fact the second-highest among Florida Democrats, after Graham's 33 percent. Nelson got a 17 percent score. Rubio got an 87 percent score, tied for best among Florida's congressional delegation.
The National Taxpayers Union was founded in 1969 and calls itself the"The voice of America's taxpayers."
"The Taxpayer Score measures the strength of support for reducing spending and regulation and opposing higher taxes. In general, a higher score is better because it means a member of Congress voted to lessen or limit the burden on taxpayers," according to the organization.