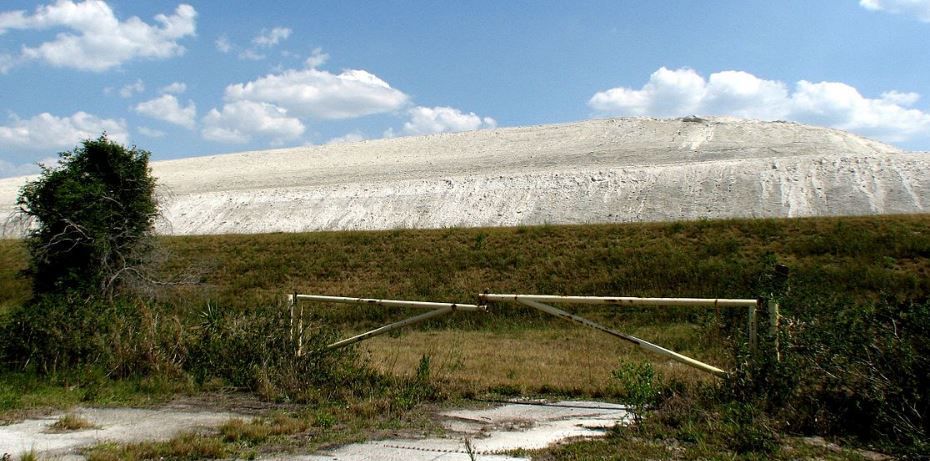 Florida regulators announced a consent order Monday with Mosaic Fertilizer LLC over a Polk County sinkhole that released 215 million of toxic, radioactive water into groundwater supplies.
The deal provides for substantial fines if the company fails to meet its promises of remediation.
The Florida Department of Environmental Protection "will hold Mosaic accountable for repairing the sinkhole, recovering all discharged process water, providing continued assurances that no off-site impacts have occurred and, if any off-site impacts do occur, ensuring that Mosaic rehabilitates the impacts," Secretary Jon Steverson said in a written statement.
"If the company does not follow the entire order, they will be fined up to $10,000 per day," he continued.
The company released a statement by Senior Vice President Walt Precourt:
"Ensuring the safety of our community and employees, and the proper management of environmental resources, continues to be our top priority as we remediate the sinkhole," he said. "From the beginning, Mosaic has been committed to keeping the water from the sinkhole on-site with no community impacts, and we continue to fulfill that commitment."
Mosaic agreed to make sure similar accidents don't happen at its other facilities. The company is one of the world's largest producers of phosphate and potash for fertilizer.
"DEP will continue to maintain strict oversight of all aspects of the response, recovery and remediation actions, including groundwater and drinking water monitoring," Steverson said.
Mosaic must put up $40 million to ensure it carries through with the remediation, off-site monitoring, and any off-site rehabilitation at its New Wales facility, near Mulberry.
"Mosaic must increase the financial assurance if cost estimates for the actions increase," the department said.
The deal requires Mosaic to permanently seal the sinkhole and verify the seal's effectiveness long-term; operate a recovery well to remove contaminated water from the Floridan Aquifer; install a standby well for use if the first one fails, and monitor the recovery and verify the contamination doesn't spread.
The company must remediate drinking water supplies to consumers or provide alternative supplies, and look for other potential sinkholes or geological anomalies near its phosphogypsum stacks located near Bartow, Riverview, and Plant City.
"In addition, we're requiring Mosaic to take steps at all their facilities in Florida to prevent future incidents like this one," Steverson said. "DEP will continue to maintain strict oversight of all aspects of the response, recovery and remediation actions, including groundwater and drinking water monitoring."