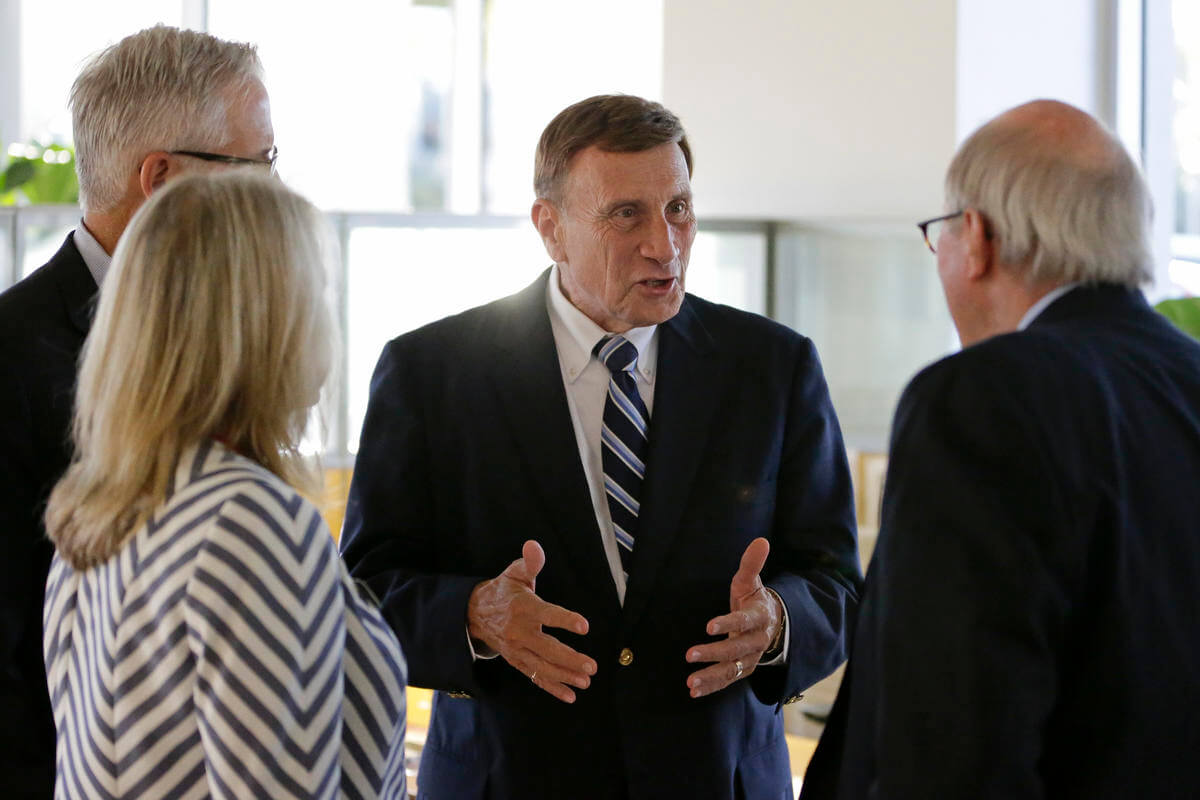 The old guard of Orlando-Winter Park Republican politics is coming to the aid of U.S. Rep. John Mica in his hard-fought re-election battle, with tens of thousands of dollars pouring in the past few days for the 12-term incumbent in Florida's 7th Congressional District.
The donations include one from Garry Jones, president of Full Sail University, the for-profit school to which Republican Mica's Democratic opponent Stephanie Murphy has close ties.
Jones had previously contributed $2,700 to Mica in February, but that was long before his business partner's daughter-in-law, Murphy, entered the race in late June. On Thursday Jones donated another $2,700 to Mica's campaign, demonstrating a point Murphy had once made, that Full Sail's leadership, long politically active and generous in Central Florida politics, is also bipartisan. Jones' wife and Full Sail's chief information officer, Isis Jones, also donated $2,700 to Mica on Thursday, adding to the $2,700 she donated to him in February.
They weren't alone.
According to 48-hour notices the campaigns now must post with the Federal Elections Commission, since last Thursday Mica's campaign pulled in $2,000 from Marcos Marchena; $1,000 from Frank Kruppenbacher; $1,500 from Robert Saltsman; $5,400 apiece from Orlando Magic Owner Richard DeVos and his wife Helen DeVos, and at least $2,700 each from seven other members of the DeVos family; and $2,700 from Orlando timeshare mogul David Siegel;, all prominent Republicans in the Orlando community. Mica also got $5,000 from the JEB PAC of former Florida Gov. Jeb Bush.
All totaled, Mica's campaign attracted $44,400 since last Thursday, according to two 48-hour notices his campaign has filed.
Murphy's campaign has filed only one 48-hour notice so far. It showed $13,800 in donations, including $1,000 from former Florida Sen. Daryl Jones and $5,400 from the Service Employees International Union Committee On Political Education.